Golden Bird's Nest: Why take any chances when you can have pure, authentic bird's nest?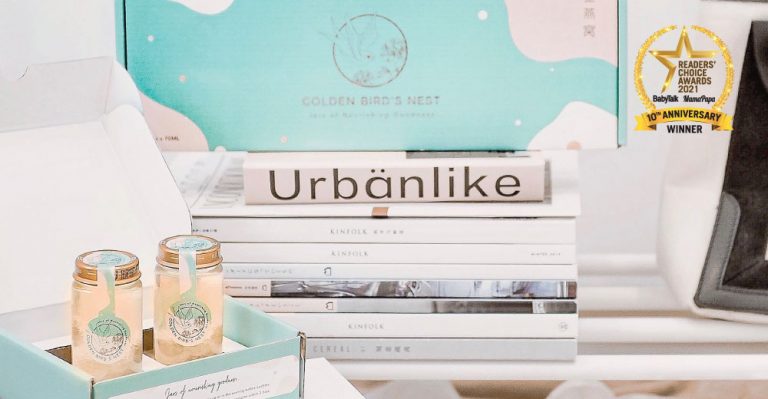 Bird's nest is indeed one of our prized traditions when it comes to remedial beverages. It is known for its immense health benefits, such as its cooling effects on the body, as well as its skin-beautifying properties too. Pregnant and nursing moms have also benefited from bird's nests' products for centuries, for strength, nutrition as well as for its milk-boosting benefits.
Unfortunately, while bird's nests are indeed famous for their benefits, there are also countless adulterated as well as counterfeit bird's nest products being sold and many who aren't aware end up buying and consuming them. If you are pregnant or are a nursing mom, you should be aware of what it takes to make the best quality bird's nest, and what to look for. We say, always look for truly authentic bird's nest products and trust only reputable brands, such as the award-winning Golden Bird's Nest.
Made using only AAA-grade bird's nests, which as sourced from a local birdhouse in Rompin, Pahang, Golden Bird's Nest arrives at the manufacturer as raw, edible bird's nests, which is then carefully soaked in purified water to remove any impurities. It is also worth noting that these bird's nests are also ethically sourced, ensuring that only empty nests are harvested, and without harming any eggs or baby birds in the process.
This is followed by double boiling of the premium bird's nest with nothing other than organic cane sugar, to enhance its flavour. They are then cooled, filled into sterilised bottles and delivered to consumers with all its freshness captured inside each bottle.
A prized consumption during pregnancy
Consuming Golden Bird's Nest nests during pregnancy (and after giving birth) is particularly beneficial as it is rich in nutrients such as glycoprotein, antioxidants, more than a dozen types of soluble amino acids, essential minerals including potassium, calcium, and zinc, as well as an Epidermal Growth Factor.
Akin to having an authentic bird's nest drink straight from your own mother's kitchen, Golden Bird's Nest is easy-to-consume yet chock-full of nutrients. Made pure and natural without any unnecessary additives, it is useful in stimulating cell growth and increasing blood supply, which helps pregnant moms stay healthy and energetic.  As bird's nests are rich in collagen, regular consumption helps minimise the formation of unsightly pregnancy stretch marks!
Golden Bird's Nest stands by the cherished traditional values of sincere generosity, and this is why you will not be disappointed by a watered down product. Instead, each jar of Golden's Bird Nest drink is abundant with strands of delicate, soothing bird's nest, representing the assurance of a high-quality product, presented to consumers in premium-style bottles. Making perfect gifts for pregnant moms, they are highly nutritious without being too sweet, or too bland, with each bottle containing generous amounts of chewy bird's nest to be savoured. They are useful to be consumed even after giving birth, where they can help in postpartum recovery, keeping new moms energetic, lively and with a boosted milk supply.
This award-winning product does not contain any preservatives, chemicals or stabilizers at all, yet is able to keep its freshness for up to 2 years in its unopened bottle. This is due to the advanced technology used in sealing off the bottles, which helps to vacuum the content inside them. The next time you think of purchasing a bird's nest product for yourself or a loved one, wouldn't it make perfect sense to think of; Golden Bird's Nest?
Golden Bird's Nest recently won the BabyTalk Readers' Choice Awards 2021 for the Best Bird's Nest For Pregnancy category.
For further information or queries, kindly contact them at website and 
 Instagram page.