Get some family bonding time at Tropicana City Mall's Top 4 Kid Friendly Attractions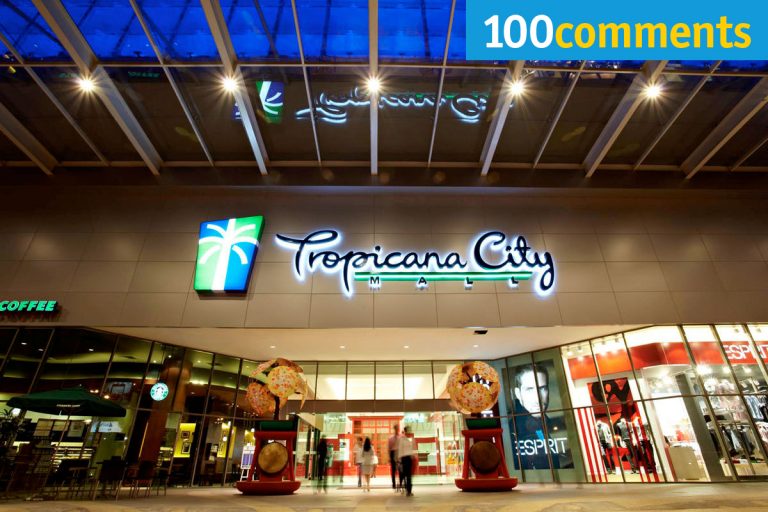 Tropicana City Mall is a neighborhood shopping mall located just 30 minutes away from the city center. This four story complex houses over 200 retail lots containing stores, restaurants, and entertainment outlets including an eight screen movie theater.
Even on weekdays, Tropicana City Mall tends to be packed with people. It's especially busy during lunchtime since the complex draws in workers and local residents from the adjacent office building and apartment blocks. When it comes to good food, Tropicana has plenty to choose from.
Shopping wise, each floor leans towards certain themes. The ground and lower ground floors have a lot of restaurants and cafes where you can get everything from fresh juice to high class chocolates. The first floor contains lots of clothing and shoe boutiques, home furnishing stores, an arts and crafts outlet and even a few electronic shops. On the second floor, you can find more entertainment based outlets such as the eight screen Golden Screen Cinemas and Toys R' Us.
Those who wish to bring their families to visit Tropicana City Mall can rest assured that there's plenty of things for your kids to do. Listed below are just a few of the family friendly attractions that you can find in Tropicana.
J Kids Malaysia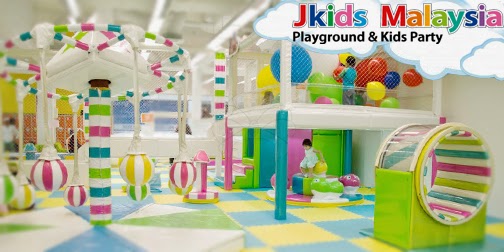 Jkids Malaysia is a sparkling new and unique walk-in indoor kids playground and party facility.  Voted Best Kids Playground in 2013 by Babytalk Magazine, JKids is definitely more then an ordinary shopping mall playground.
While indoor shopping malls are nothing new, Jkids provides some unique attractions via movable features such as its famous Spinning Palm Trees and Dancing Balloons. Offering hours of fun, JKids Playground is suitable for children aged 6 months to 13 years old. The safe and secure playing area is decorated in many bright and cheerful colors.
JKids also have several party packages available for birthdays and other special events. Let your child enjoy their special day in one of their large and comfortable party rooms, with decorations and furnishings for both kids and adults. They also offer various party add-ons such as tasty food and entertainment led by cheerful, professional clowns. Check out JKids today for an experience your kids won't forget!
Opening Hours: 10am-9pm daily
Website: http://www.my-jkids.com/index.html
Contact Number: +603-6206-3336
Rockstar Gym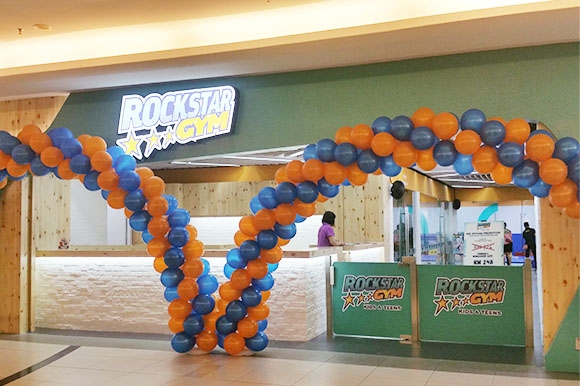 RockStar Gym is a one stop Kids & Teens Physical Education. Founded in Indonesia in 2004 it now operates in 2 countries in 13 locations with over 10,000 kids and teens students. RockStar Gym works to bring Physical Education to its students and to enhance their self-confidence, social skills and physical fitness.
They offer expert and professional instructors trained both locally and aboard to safely teach your children all sorts of physical activities while their state of the art facilities use gymnastics equipment and various accessories imported from the US and Canada.
Rockstar Gym Tropicana offers a number of useful facilities such as a gymnastics studio, studio room, and sports area where classes and other fun activities can be held. While the kids are learning, parents can choose to either do some shopping of their own or wait in the attached lounge area.
Rockstar Gym offers a variety of classes suitable for kids and teen from 6 months to 16 years old including gymnastics, sports, martial arts, ballet, dance, yoga, and many more. These classes can train your children to achieve the highest level of professionalism. With private instruction and some of the best professional trainers available, any child can excel in Rockstar Gym!
Opening Hours: 10am-10.30pm
Website: http://rockstar-gym.com.my/ | https://www.facebook.com/rockstargymtcm/?ref=py_c
Contact Number: 03-7733 4178
Cobay Arcade

A flashy and stylish arcade, Cobay was originally founded by former technician Yeap Boon Aun in 1985. In the years since, it has grown into a modern and vibrant arcade company, with no less then 12 branches all over the Klang Valley and a dedicated team of over 150 technicians to service the whole Malaysian market.
Cobay strives to provide an excellent arcade experience to all their customers. They use only the highest quality machines in their outlets to ensure that they conform to the highest safety standards. In addition, they frequently bring in newer and more up to date games in order to appeal to the younger generation. Their open layouts allows easier supervision of children and there is space behind each machine for a parent to supervise and assist their children.
Their well trained attendants supervise the arcade and are always happy to provide advice on how to play a game. They can also provide recommendations if you're not sure which games are more suitable for your younger children.
Please note that Cobay does not allow anyone wearing a school uniform to enter the arcade, so if you're planning to bring the kids over to play after school you should get them to change first.
Opening Hours: 10am-10pm
Website: http://www.cobay.com.my/index.php
Contact Number: +60 12-609 4324
Golden Screen Cinema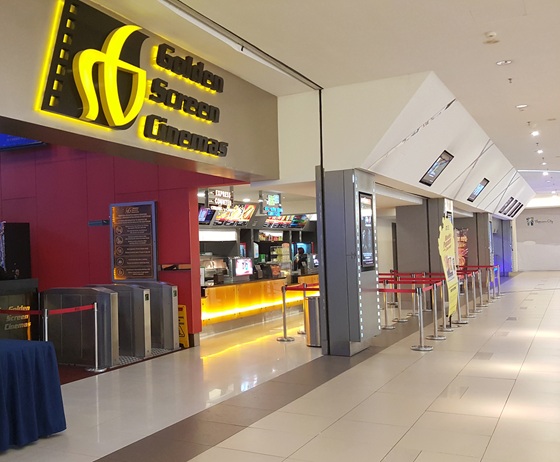 Located on the second floor, Golden Screen Cinemas provides spacious exteriors, plush carpeting and comfortable seats for movie goers who enjoy their creature comforts while watching their favorite stars on the silver screen.
GSC Maxx, the cinema chain's very own larger-than-life screen, coupled with cutting-edge audio and visual technologies, allows customers to completely immerse themselves in the movies. Its THX-certified halls are professionally engineered to offer the highest standards in audio performance and picture excellence.
The multi-dimensional Dolby Atmos® that transports one right into the movies with surround sound technology is currently available at 22 GSC cinema locations across Malaysia, while the country's first D-BOX motion seats launched by GSC is now available in 11 GSC cinema locations across Malaysia, allowing customers to experience the action on-screen as it happens in real-time.
In addition, an e-Kiosk facility was introduced in 2017, giving customers the added convenience of purchasing their tickets on-site at GSC without having to wait in long lines. The e-kiosk provides customers with a barcode receipt that can be scanned at the auto-gate for quick entry into the cinema halls. E-Kiosks currently only accept cash payments.
Opening Hours: 10am-10pm
Website: https://www.gsc.com.my/
Contact Number: +60 37725 4888
Need More?
These are just a few of the many kid friendly attractions available at Tropicana City Mall. If you're interested in finding more about these and many other awesome activities, simply check out the Tropicana City Mall official website at http://www.tropicanacitymall.com/en/.