Fun Family Cooking Workshop with SHARP At KidZania!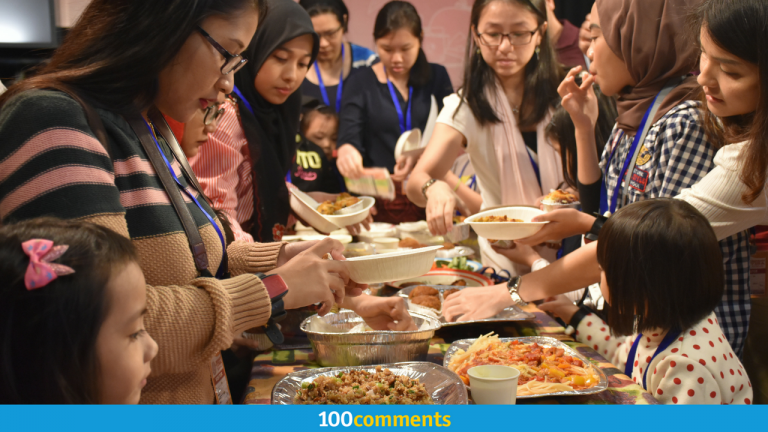 Close to a hundred of 100Comments Elite members, social media influencers, cheerful kids and passionate parents had fun attending the Family Cooking Workshop with SHARP. Held last Saturday at KidZania, Kuala Lumpur, it showcased the talented Chef Patricia, an experienced cooking instructor who demonstrate how to cook healthy meals using SHARP innovative kitchen appliances.
The attendees who craved for new recipes and to learn new cooking techniques had a great day as the parents spent quality time with beloved children having fun while learning how to cook together.
All the participants learned how to cook simple and easy dishes such as pasta, healthy breakfast set, lunch set, fried chicken, chicken fried rice, salad dip, smoothie and yummy blueberry muffins during the event. As a token of appreciation, all parents and kids who attended this event were given goodie bags, freebies, refreshments and free access to KidZania playground.
About Chef Patricia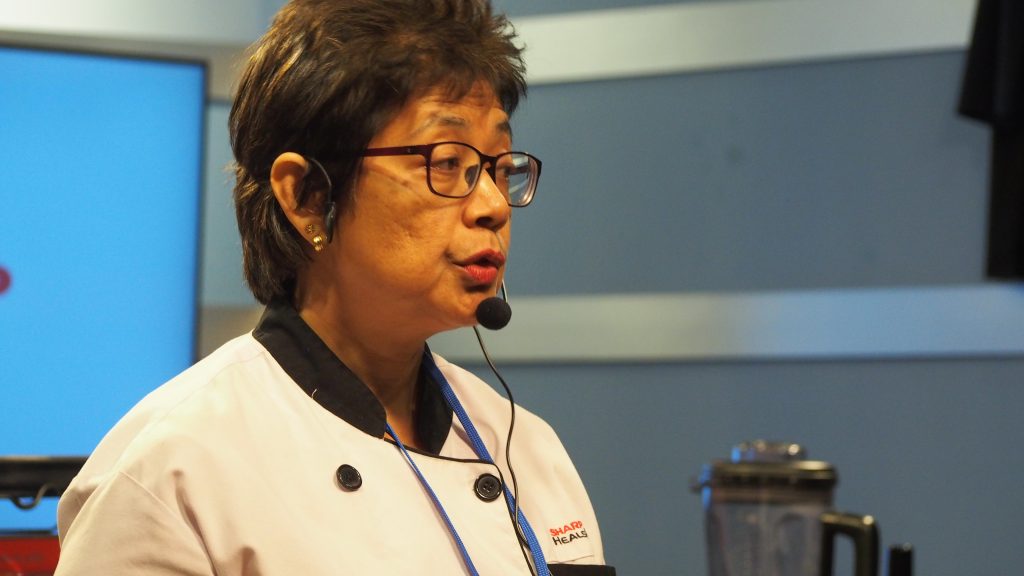 Chef Patricia has conducted numerous cooking demonstrations for SHARP before. She has worked with SHARP for 23 years and was the head in charge of the microwave and oven department. Apart from doing cooking demonstrations, she also handled the sales promotions, managing sales promoters and testing new recipes. She has designed hands-on cooking programs for beginners, children and adult classes. She also writes cookbooks and travels to many places to study the culinary arts.
SHARP's Innovative Kitchen Appliances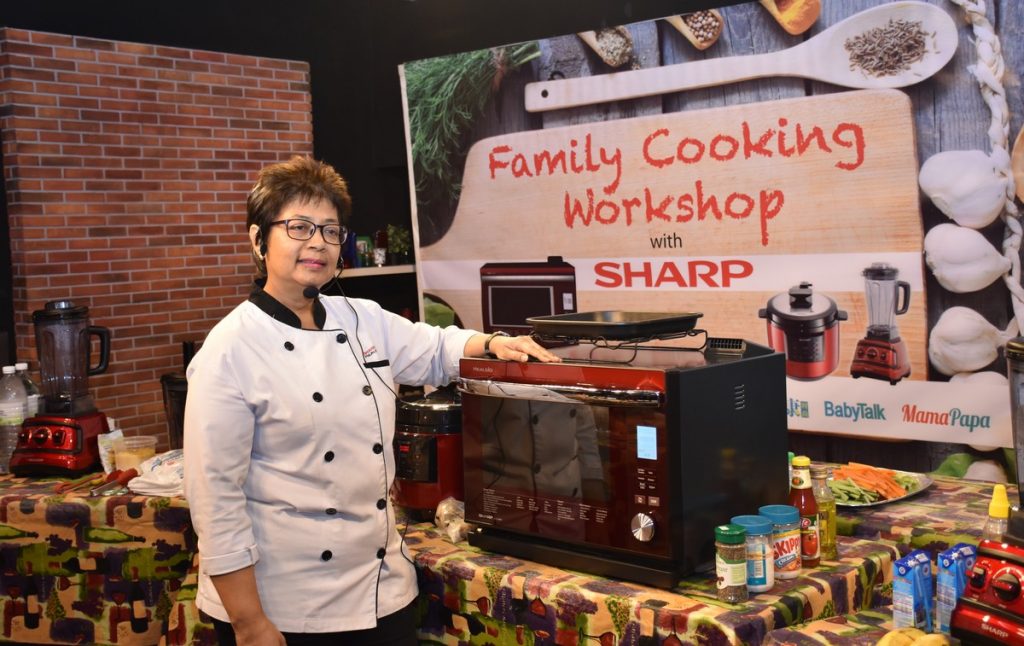 Chef Patricia used 3 SHARP amazing kitchen appliances throughout the cooking demonstration. The SHARP Pressure Cooker allows you to cook your favourite tendon, bean, meat and porridge in even less time than you can imagine. Its special stew function produces the most delicious chicken stew, too. It can maintain pressure from 0 to 99 minutes and has a 24-hour pre-set so that you can programme your cooking to start at a later time. The best part of this SHARP Pressure Cooker is, it comes with an intelligent boil cooking without overflowing feature.
Most of the recipes utilised the innovative SHARP Healsio Superheated Steam Oven. This multi-purpose oven has four main functions which let you cook anything with it. Its superheated steam allows you to fry, roast, grill, baking, defrost, steam and you can use it as a conventional oven and microwave too. Next, Chef Patricia also demonstrated SHARP High-Speed Blender that allows you to make smoothies, salad dressings and desserts effortlessly.
Let The Show Begin!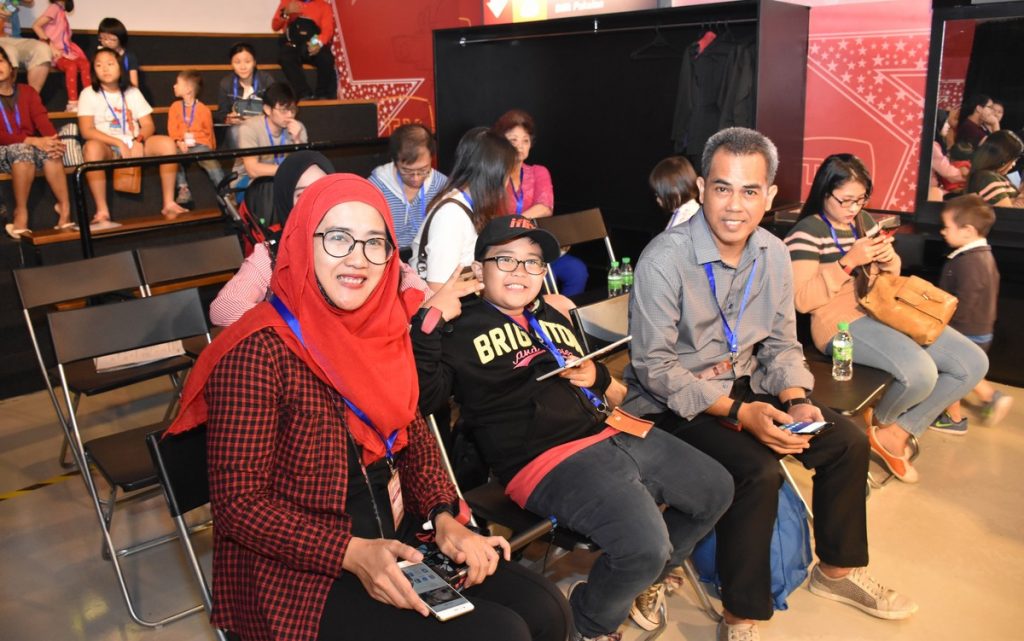 The cooking show started with Chef Patricia making easy pasta by using SHARP Healsio Superheated Steam Oven. She placed the pasta, can of pasta sauce and meat into the Healsio superheated steam oven and when they were cooked, took them out, poured out the sauce from the can and tossed everything together for a quick, delicious meal. This was followed by a breakfast set, lunch set, fried chicken, chicken rice, salad dip and smoothie, to name a few.
Using SHARP Pressure Cooker, Chef Patricia showed how to cook 1 pot chicken rice smoothly. Just put in all ingredients, press the 'cook' button and let the SHARP Pressure Cooker do all the work. Once Chef Patricia opened the lid, the aromatic steam filled the studio making everyone hungry to taste it.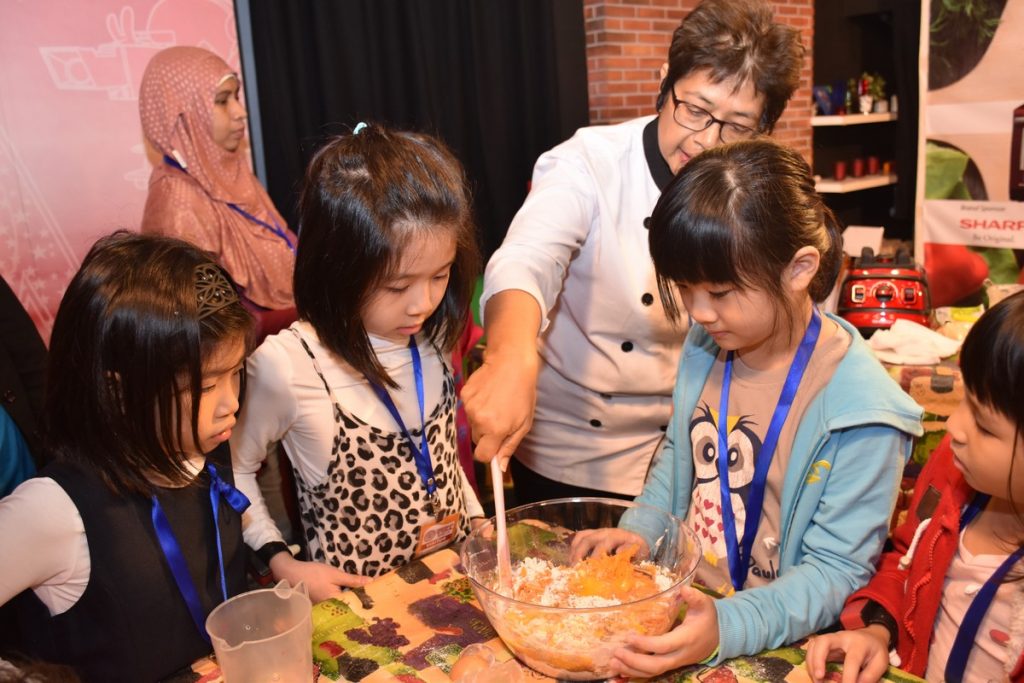 The most anticipated part was baking the blueberry muffins and carrot cupcakes as the kids got a chance to do it with the help of Chef Patricia. All the kids were eager to learn and they were very energetic. The cooking workshop ended with lucky draw session.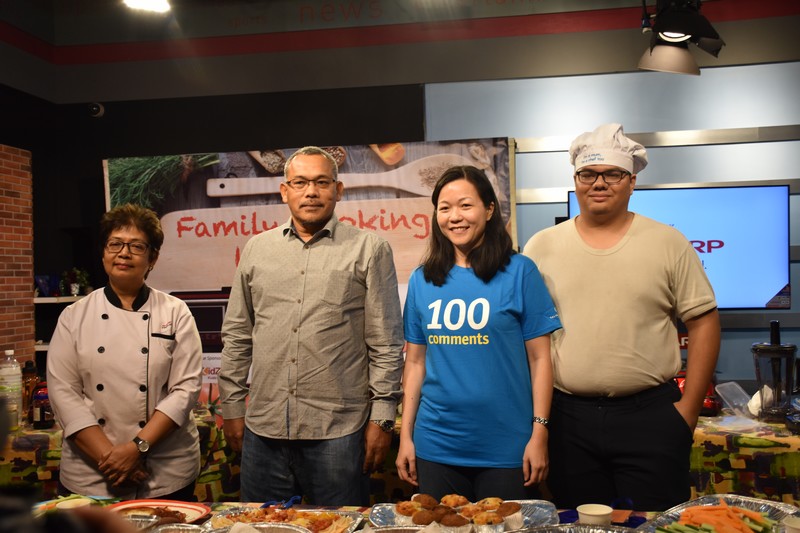 One of the participants, Syafiera Yamin, who is also Elite 100 member said that she's very lucky to get the opportunity to attend the cooking workshop event and get to know more about SHARP products. "It was fun and I enjoyed it. Even my kids have a great time here so thank you 100Comments,"  she said.
If you're interested to be an Elite 100 member, watch the video provided below and sign up here: