Entrust Your Kids To The Professional Care Experts!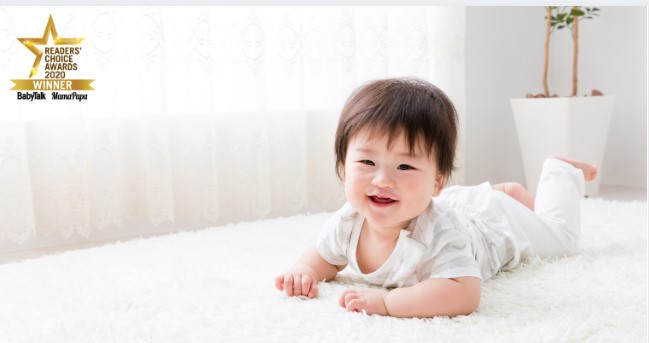 The joys of being a parent cannot be described! The arrival of your bundle of joy brightens your home with much cheer! But what will happen to Junior when you are not at home – when you are away at work? Indeed this is among the most challenging aspects of parenthood – seeking the best care you can trust for your darling baby when you leave for the office. "Which centre should I leave my child with, for complete peace of mind?" you would ask.
Cutie Cottage® Baby & Child Care Centre is your solution! Founded by Ms Yew Tian Tian, Cutie Cottage® is operated by dedicated professionals and is parent-friendly in diverse ways. Parents will experience much relief and joy in knowing that their children are in the tender loving hands of experienced carers, in their absence. That is because Cutie Cottage® is renowned as an award-winning professional child care centre for infants and toddlers, providing international standard early childhood care and education.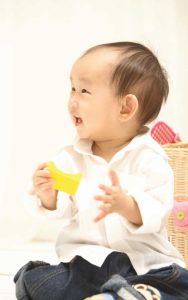 Plus, the location of Cutie Cottage® is simply ideal and excellent, being easily accessible to nearby office buildings – whereby Mums are most welcome to provide their expressed breast milk. Being an advocate of breastfeeding, Cutie Cottage® even encourages working mothers to walk in to feed their babies!
The centre is also meticulous in ensuring the cognitive development of your child, by adopting developmental learning and Montessori-based activities based on the Early Year Foundation Stage of the England Curriculum which evaluates the seven areas of learning and developmental needs of very young children (below the age of 6 years). In fact, Cutie Cottage® has gained the support of established names in the industry of Early Childhood Care and Education (ECCE).
Indeed Cutie Cottage® Baby & Child Care Centre continues to fulfil its mission to provide relevant childcare and education in today's urban societies!
Cutie Cottage® Baby & Child Care Centre has recently won the BabyTalk Readers' Choice Award for the category of Baby & Child Care Centre.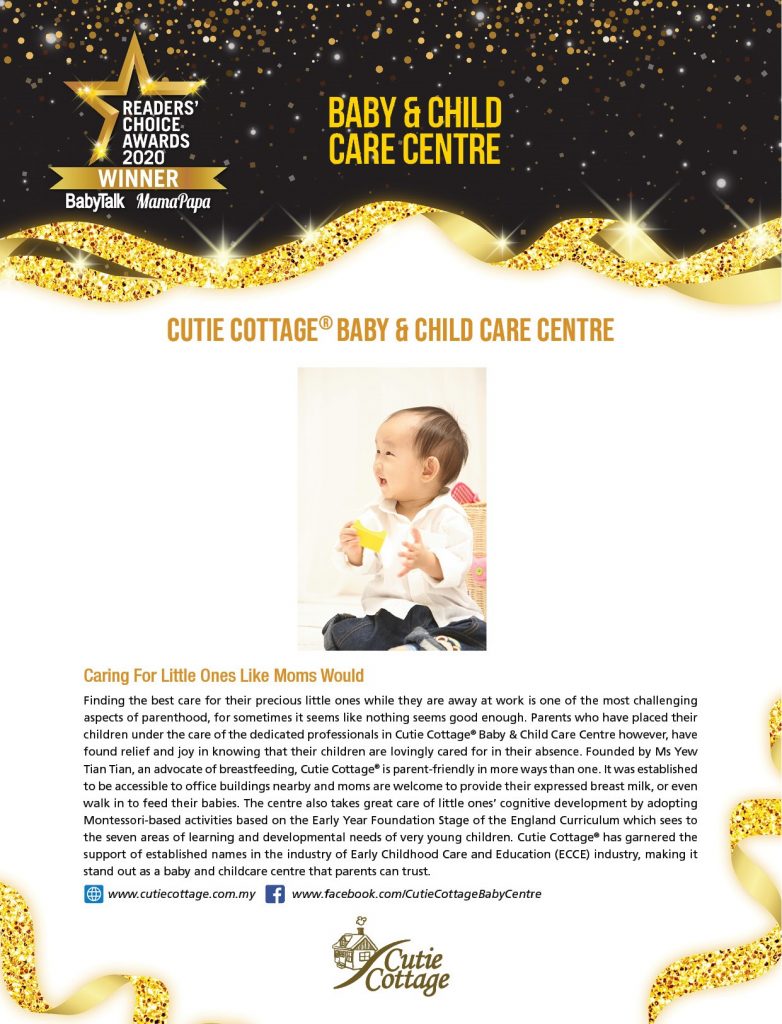 For more details, visit their website and Facebook