Embracing Quality And Innovation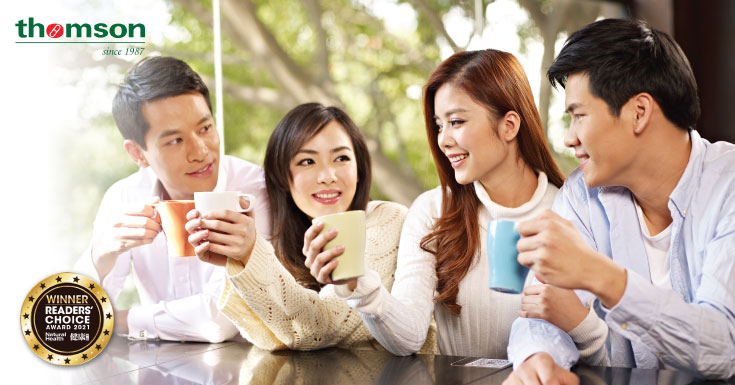 Established in 1987, the Thomson brand is renowned as a leading herbal and nutritional supplement brand in Malaysia and Singapore. Their wholesome products are synonymous with quality and innovation, offering customers healthy solutions they can trust and rely on
In the early days of his business, Thomson founder Mr. Michael Lim had a wake-up call about the importance of the quality and efficacy of supplements, leading him to rethink the strategy and philosophy of his company. "We used to import standard health supplements when we started. At that time, I was confronted by a doctor about the low quality of the products I was selling. This made me realise that the quality of herbs and supplements can make a huge difference in the product's effectiveness. It was during those early years that I changed my philosophy. From there on, I began sourcing for high-quality products. This continues to be our philosophy to this day," Mr. Lim says.
Today, Thomson puts emphasis on its strategic worldwide collaboration with reputable and established suppliers who guarantee the quality of their proprietary raw materials. This approach has distinguished Thomson from the rest, garnering positive feedback from their clientele.
Only the Best for Your Health
Ultimately, Thomson believes in striving for the best. The brand recognises that your health deserves the best. In an industry where quality control is an important factor, this premium brand imports clinically proven, time-tested ingredients and equips itself with highly developed machinery in its GMP certified manufacturing facilities. The brand also utilises its own in-house quality control (QC) laboratory to ensure its products meet stringent standards. Due to its meticulous approach, Thomson has truly stood out in the healthcare industry.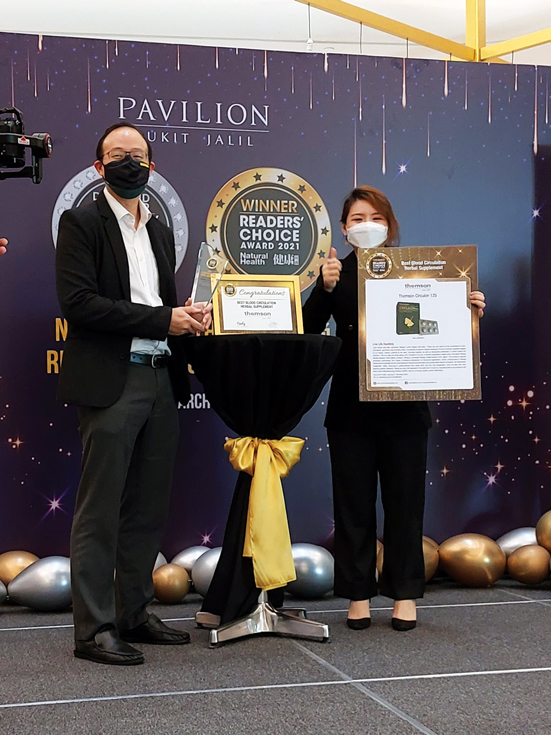 "Herbal supplements can vary greatly in quality and safety. The ingredients and dose are very important. Adulteration (adding inferior ingredients or drugs) by the supplier may also happen. While some will offer little or no benefits, these adulterated products can potentially cause harmful side effects. Thus, you may need to research the ingredients and dosage," Mr. Benjamin Lim, Marketing Director and pharmacist shares. "At Thomson, we believe that finding a trustworthy source is also important. We fulfil this philosophy of putting our customers' health first by importing high-quality ingredients from reputable suppliers and backed by science. We ensure we adhere to strict manufacturing guidelines and test every product beyond what is required with our own QC laboratory."
Quality Products for Optimal Health
To meet current demands for quality supplements, Thomson's product line ranges from Activated ginkgo extract, milk thistle extract, and glucosamine to probiotics and prebiotics to offer customers a wide range of solutions for complementing their daily diet and healthy lifestyle.
"Thomson Activated Ginkgo is our flagship product that has been in the market for over 30 years. By using proprietary Activated Technology from Japan, our Japanese Ginkgo Biloba Extract can achieve 50% higher absorption by the body than regular ginkgo product," Mr. Ben explains. "We also have Thomson Circulon 125, our new, higher strength version of our flagship Thomson Activated Ginkgo. This product is suitable for college students and busy working adults." Carefully manufactured under the Good Manufacturing Practice (GMP), this product is free of pesticides, fungicides, yeast, colouring, preservatives, and bio-toxic solvent residues.
According to scientific research, Ginkgo Biloba extract has been advocated for improving blood circulation in circulatory disorders. Thomson also emphasises that healthy blood circulation is one of the keys to good health. "Blood circulation is vital for survival. It is the continuous blood flow throughout our body that delivers vital oxygen and nutrients to body cells and carries away metabolic wastes, such as carbon dioxide and lactic acid," Mr. Ben explains. "Our limbs and brain are usually the earliest to show signals of poor blood circulation, such as numbness, fatigue and dizziness. Other signs and symptoms of poor blood circulation include ringing in the ear, tinnitus, memory problems, poor concentration, pain in walking and many more. We need healthy blood flow and blood vessels to allow all the organs of the body to function optimally to enjoy a healthy life."
Besides the Ginkgo Biloba extract range, Thomson also offers Livrin 300, a milk thistle extract supplement. This product is sourced from Europe and has been tested to ensure high levels of Silymarin and Silybin – the primary bioactive chemicals.
"Silymarin or Silybin found in milk thistle has been found by researchers as a potent antioxidant that could protect our liver," Mr. Ben elaborates. "Liver health is frequently neglected by modern society. Factors like an unhealthy diet, lack of sleep, stress, smoking and alcohol can burden our liver. Early warning signs such as chronic fatigue, poor appetite, bloating, poor skin health, bad breath, coated tongue, dark eye circles can alert us to pay attention. Thus, it's important to take care of our liver by ensuring we eat well and have a healthy lifestyle."
Additionally, Thomson OsteoPro formulated with glucosamine sulfate via Fully Reacted Technology ensures stable and consistent dosing. This supplement is also plant-sourced, making it suitable for vegetarians and those allergic to seafood.
"Osteoarthritis is a "wear and tear" form of arthritis that occurs when the cartilage (that cushions your joints) gradually becomes worn out, causing friction and pressure between bones, causing pain and possibly swelling. Although more common in the elderly, young people may also suffer from this problem," Mr. Ben shares. "Here's where glucosamine plays an important role as the building block of healthy cartilage. Keeping a healthy weight and a diet low in inflammatory foods can also help prevent or relieve osteoarthritis."
---
To celebrate its 35th anniversary this year, Thomson will have a series of exciting activities, so stay tuned via the brand's Facebook page (www.facebook.com/thomsonhealth.my). If you need more information about the company and their products, visit my.thomsonhealth.com.
---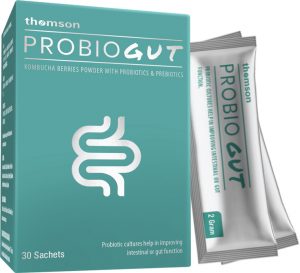 LATEST ADDITION
Adding to Thomson's product portfolio is its latest product for gut health. "We recently launched a new product called Thomson ProbioGut, a unique formulation with two widely researched probiotics (good bacteria) and two premium prebiotics (food for good bacteria) that work together synergistically to support gut health, immunity and weight management. We believe that the growing body of research on gut health points to how important gut health and probiotics are and how these factors can affect many chronic conditions," they say.