Digital Health Malaysia Takes Health Transformation To New Heights With Fourth Telemedicine Conference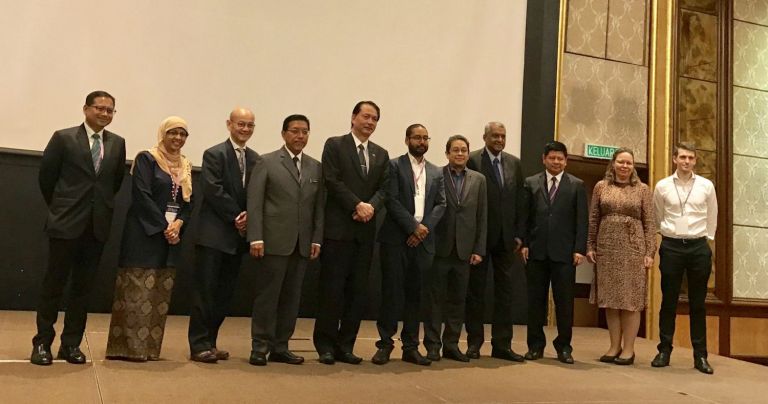 20 JUNE 2019 – Digital Health Malaysia (DHM) today held the Telemedicine 4.0 conference at Grand Dorsett Subang as part of a Digital Health Week initiative from 16 to 21 June, in collaboration with the 6th International Conference on Bio-Sensing Technology. YBhg Datuk Dr. Noor Hisham Abdullah, Director-General of Health, Ministry of Health Malaysia delivered an opening address that touched on the catalytical role that DHM plays in the development of digital health in the country.
The first three editions (2015, 2016, and 2017) led to the important formation of Digital Health Malaysia (DHM – previously known as Telemedicine Development Group), which seek to establish a triple helix inclusive Digital Health ecosystem in Malaysia. Telemedicine 4.0, which runs from 20 to 21 June, will again bring together key stakeholders in policy makers, industry and academia, as well as medical practitioners and providers to discuss and collaborate in supporting the development, research and innovation of digital health initiatives in Malaysia.
"Digital transformation is underway across all industries, and healthcare is no exception. Clinical medicine has been evolving rapidly, while episodic care is now replaced with continuous monitoring of patients via remote monitoring through patient input and robust biosensors," said Prof. Dr. Wong Chee Piau, Chairman of Digital Health Malaysia's Organising Committee, Professor of Paediatrics, and Consultant Paediatrician & Child Neurologist.
Themed '4th Industrial Revolution in Healthcare', the two-day conference presented a vision of the future of healthcare in Malaysia in the Fourth Industrial Revolution (4IR), with the aim of educating stakeholders about the current trends in technology and its implementation in healthcare, as well as ultimately creating a common digital health platform that brings all stakeholders together towards a shared vision of digital health in the country.
"A comprehensive digital roadmap is crucial and requires cooperation from all parties, from the public to the private sectors, from educationists to service providers, and from payors to patients themselves," added Prof. Dr. Wong.
Telemedicine 4.0 hosted a remarkable line-up of distinguished panellists and speakers, including:
Richard Luxton, Director, Institute of Bio-Sensing Technology, University of the West of England, Bristol
Nicola Ware, CEO, Ramsay Hospital Research Foundation
Fazilah Shaik Allaudin, Senior Deputy Director, Planning Division, Ministry of Health Malaysia
Zubin J Daruwalla, Director (Healthcare), PwC South East Asia Consulting
Feisul Idzwan Bin Mustapha, Deputy Director (NCD), Disease Control Division, Ministry of Health Malaysia
Hassan Chaudhury, Digital Health Lead, Healthcare UK, Department for International Trade
Leong Chee Onn, Professor, International Medical University (IMU)
Jai Mohan, Adjunct Professor, Quest International University Perak (QIUP)
The lead sponsor for Telemedicine 4.0 is Ramsay Sime Darby Health Care, a leading private healthcare provider in the region that delivers pioneering clinical care through a fleet of six internationally accredited hospitals in Malaysia and Indonesia. Additional sponsors include Collaborative Research in Engineering, Science and Technology (CREST), SANCY Berhad, and SilTerra Malaysia Sdn Bhd. The conference is also supported by British High Commission Kuala Lumpur, Department for International Trade Malaysia, Ministry of Health Malaysia, and Malaysian Communications and Multimedia Commission (MCMC).