D'Glutea – A Convenient Way To Stay Healthy!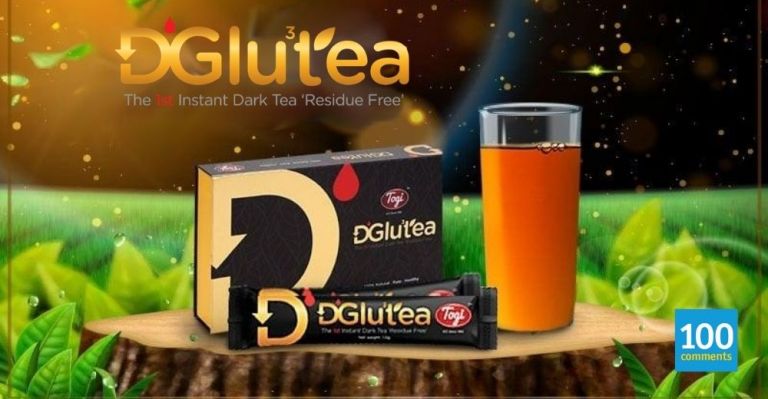 Malaysians are blessed with a plethora of delicious cuisine that would satisfy any palate. Unfortunately, three out of four Malaysians were reported as being sedentary. Coupled with a tendency to reach out for sugary food and beverage options and an unhealthy lifestyle, it is no wonder that two in five Malaysians have diabetes, according to the Ministry of Health.
Diabetes is a lifestyle disease and has been dubbed as the silent killer as most of its sufferers are not aware that they are diabetic since it doesn't have many symptoms. By the time they do, they would have had suffered a stroke, heart attack, kidney failure, experience blindness or endure amputations.
With around 3.5 million diabetic patients in the country, it causes a drain not just to the patient but to their loved ones who are helping to manage their condition.
Realising this, TOGI D'Glutea was developed by Tongee (KL) Sdn. Bhd. in a bid to help Malaysians experience good health and a normal blood sugar level. This brand of instant dark tea was crafted using Tongee's advanced technology supported by 54 years of experience in Chinese Medicine, and in partnership with Hunan Xiangcha High-Tech Limited Company.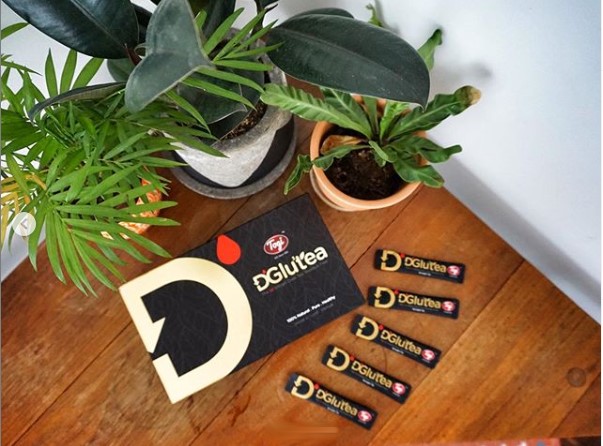 Togi D'Glutea consists of Fu Tea, the most distinctive black tea that is fully fermented. Fu Tea is special as the "Golden Flower" grows in the tea during the fermentation process. Golden Flower, or "Eurotium Cristatum", is a natural probiotic cell, which aids in lower the blood sugar level as well as increase metabolism, digestion, and bowel movements.
Each sachet of Togi D'Glutea undergoes 21 different steps of pure physical extraction, which condenses the essence of dark tea, while conserving the maximum components of Golden Flower probiotics and other beneficial nutrients. It then undergoes fermentation, which retains the original flavours of the dark tea. Every gram of D'Glutea contains 18 amino acids and 210 million Golden Flower probiotics. No colouring, flavouring, preservative, additives and sugar are added to it.
The tea polyphenols and polysaccharide in D'Glutea improves blood sugar, and it is suitable for those who aged 12 and above who need help in managing their high blood glucose.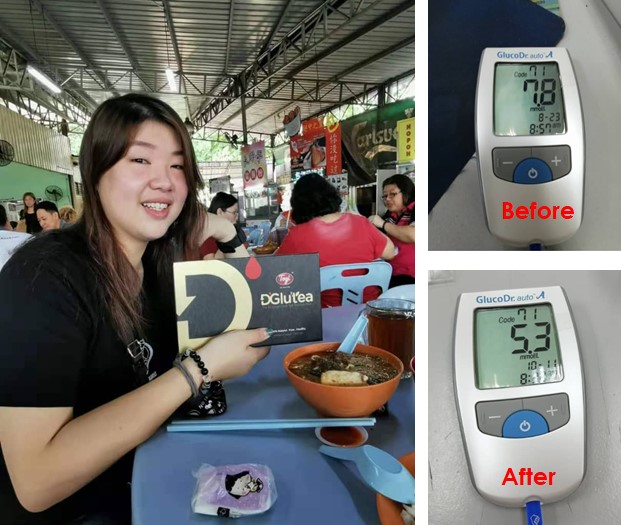 D'Glutea has helped How Pei Yen lower her blood glucose level
Many grateful customers have testified on how D'Glutea has helped them achieve a healthy blood glucose level. Since she was 17, How Pei Yen had high blood glucose readings of 10 to 11, forcing her to be on medication for six years. She started consuming D'Glutea on August 2019 and her reading has now gone down to 5+ and she has successfully maintained it at that level since then. Wendy Pua, a blogger, testified that just after one month of drinking D'Glutea consistently, her father's diabetic blood sugar level at 15.6 dropped to 6 points. These are just two of many such glowing testimonies.
D'Glutea helped Mr Pua dramatically reverse his diabetic condition
Those who have the high blood sugar levels are recommended to consume three sachets of D'Glutea with 400ml of room temperature water daily before or after meals for a period of three to six months for ultimate results. Once a healthy result is achieved, the dosage can be reduced to one sachet per day as a health maintenance.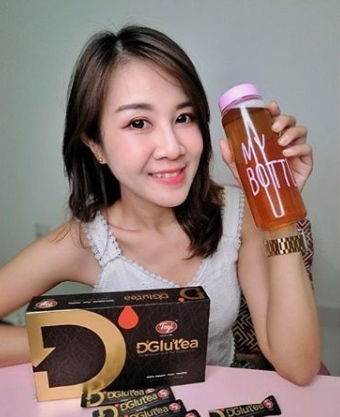 Additionally, TOGI D'Glutea is also an effective prescription to lower the levels of blood pressure and blood cholesterol naturally. Those with digestion issues, obesity and prone to inflammation may also consume it. It is not suitable for pregnant women, breastfeeding mothers and those with low blood sugar and pressure. It truly is a convenient way to maintain overall health.
If you love TOGI D'Glutea, leave a review here!
For more information, visit www.dglutea.com or www.facebook.com/DGlutea.