Cornell Smart Cooker: Great For Tight Spaces & Going Places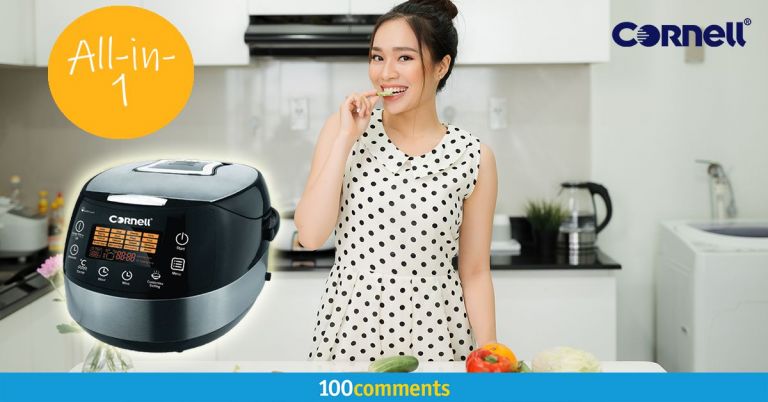 As Asians, we cannot live without our beloved rice cooker. Sure, it can cook lots of things including porridge and soup but it takes up space on the counter and only have a single function.
Cornell has taken the concept of a rice cooker and added more functions to it – 19 more to be exact – transforming it into the amazing Cornell Smart Cooker.
Not only can it produce a pot of the most delicious and fluffy rice, it can also act as a slow cooker, oven, steamer and much more.
It has 20 pre-programmed settings including:
cake
soup
stew
fry
bake
pasta
yogurt
jam
steam
milk
porridge
cooking
reheat
pilaf
pizza
slow cook
wine
bread
oil fry
oatmeal
Each purchase comes with a free recipe book so you can make delicious meals for breakfast, lunch, dinner and plenty of snacks in between with just one appliance.
Portable, Multi-functional Beauty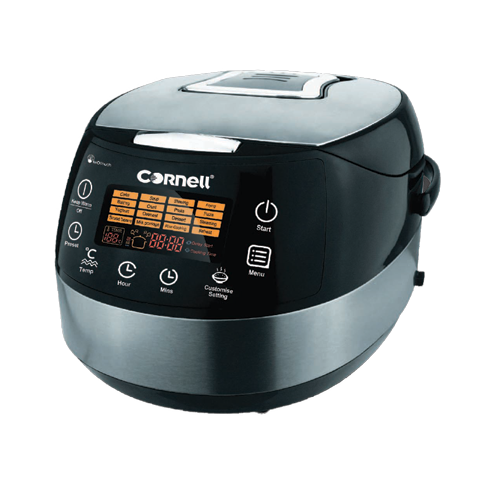 The Cornell Smart Cooker replaces the oven, deep-fryer, slow cooker, steamer, soup maker, rice cooker and even the sauce pan. This is great news for people with really tight kitchen spaces and those who do not have space for single use appliances. Imagine all the dishes you can now make without having to get all these separate gadgets. With its stylish Korean rounded design, it will definitely look good at any kitchen counter top!
For those who need to prepare meals when they travel, the small size of the Cornell Smart Cooker makes it easy to bring it along in their car. You can be assured that you can enjoy your favourite dishes even if the vacation apartment that you're staying at do not have any cooking utensils or even a stove! Just plug it in and you're ready to roll out a gourmet meal or two.
One Machine, Many Dishes
Here are two of many dishes this nifty all-in-1 gadget can help you prepare. The first is our national favourite dish – the Nasi Lemak. It can be tricky to get the coconut milk rice in just the right texture but Cornell Smart Cooker makes it a breeze! You can also fry the ikan bilis, stir-fry the sambal and boil the eggs to perfection in the Cornell Smart Cooker, too.
Next is the yogurt making function, which eliminates the need for a yogurt maker. If you do not have access to yogurt yeast, you can just put two table spoons of unflavoured yogurt as a replacement and it will work fine, too. After you leave it overnight to cook in the smart cooker, you'll be able to see the yogurt formed. Chill it in the fridge for an hour or two before serving with your favourite fruit toppings or eat it plain if you prefer it that way. It can't get any healthier nor fresher than this!
The 1.8l size is good for singletons, couples or a small family, ensuring that there is no wastage and a boon for those who hate eating leftovers.
Its keep warm function ensures that food does not turn cold until you are ready to eat it. The non-stick inner pot ensures easy cleanup, too.
For more information about Cornell Smart Cooker, visit my.cornellappliances.com.