Contest Winners Announcement (28 Sept – 11 Oct)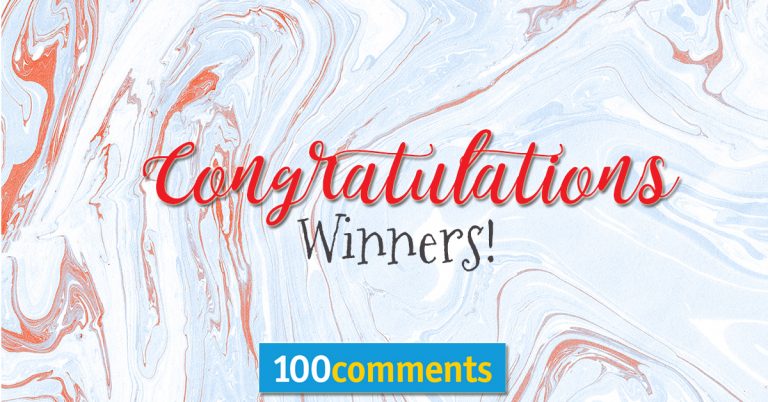 Congratulations to all the reviewers for Thursday Plantation Tea Tree Oil, Signature Market Walnut Trail Mix,
Healthy Nut Mix, Signature Market Chia Seed, Roasted Pistachio in Shell Salted, Mini Me Mini Set, Avene Thermal Spring Water, Centifolia Bebe Products and Doulare Shower Gel for Mom.
We will deliver the prizes within 2 to 3 weeks after the contest announcement.
***IMPORTANT***
As this is a "product for review" giveaway, you are required to write a review (minimum 30 words in any language) with a photo of the actual product on the following Review Links (as stated below each prize) within 2 weeks of receiving the product. Those who did not submit their reviews or did not write the minimum required words or submit a photo will not stand a chance to win future contests here.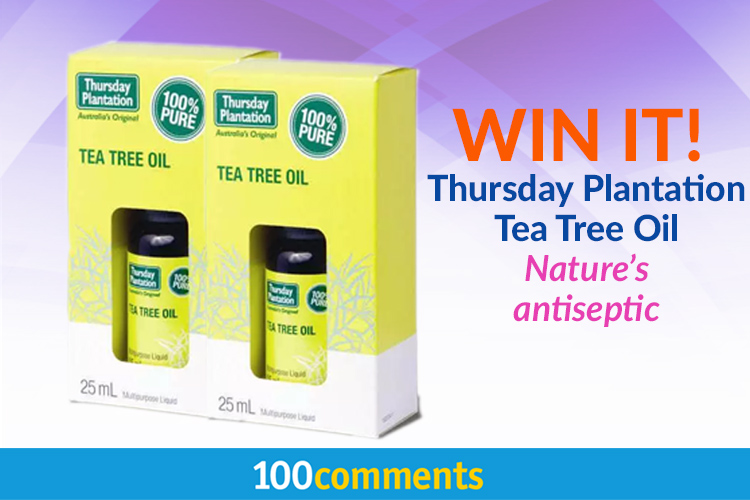 Thursday Plantation Tea Tree Oil 
Review Link: https://100comments.com/thursday-plantation-tea-tree-oil/
1. Mabeal Hoh
2. Sally Tung
3. Niki Tay
4. Kaushelia Shelia
5. Nik Zulaikha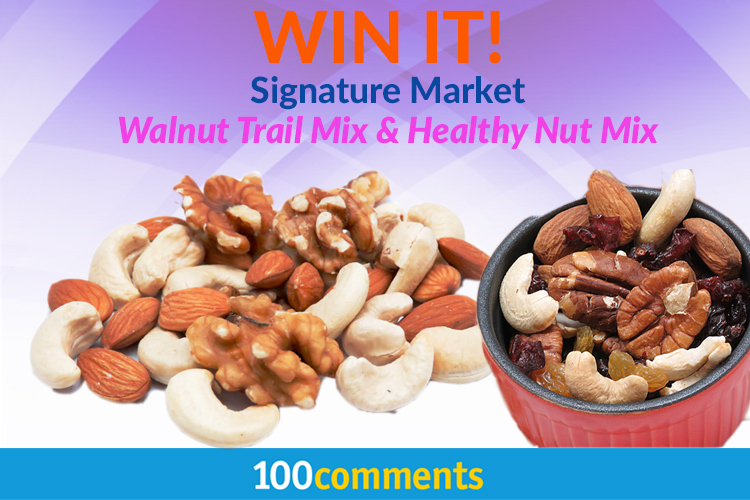 Signature Market Walnut Trail Mix 
Review Link: https://100comments.com/signature-snack-walnut-trail-mix/
Signature Market Healthy Nut Mix
Review Link: https://100comments.com/signature-snack-healthy-nut-mix/
1. Dayang Affizah Maulanah
2. Jennifer Juanis
3. Nor Rafeeqah Othman
4. Rosnah Wati
5. Lee Ren Fong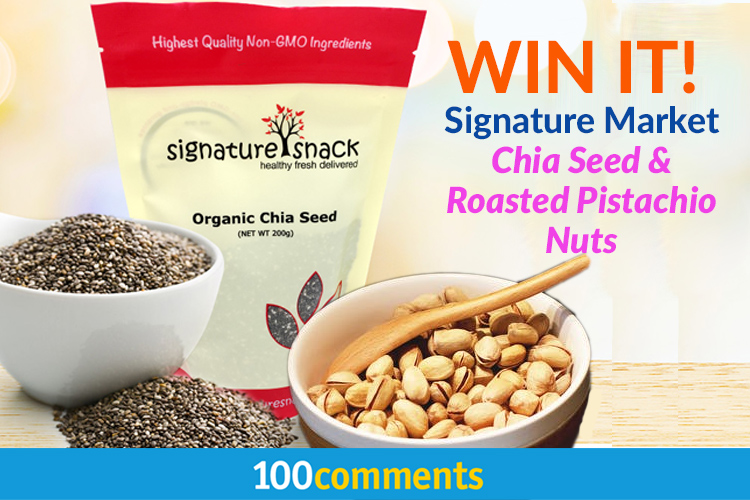 Signature Market Chia Seed 
Review Link: https://100comments.com/signature-snack-organic-chia-seed/
Roasted Pistachio in Shell Salted 
Review Link: https://100comments.com/signature-snack-roasted-pistachio-shell-salted/
1. Nor Rafeeqah Othman
2. Shafyqah Azahar
3. Shahrul Nizam Ibrahim
4. Syarifah Fyairus Binti Syed Mahadzir
5. Siti Haryani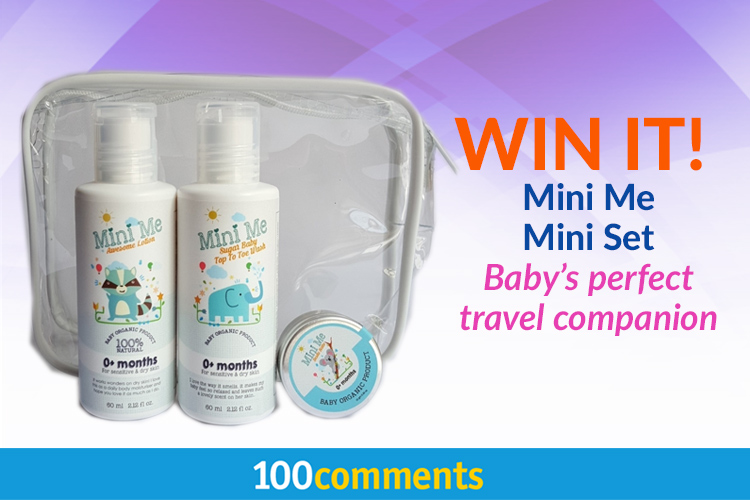 Mini Me Mini Set:
Sugarbaby Top to Toe Wash (60ml)
Review Link: https://100comments.com/mini-me-sugarbaby-top-to-toe-wash/
Awesome Lotion (60ml)
Review Link: https://100comments.com/mini-awesome-lotion/
Bestie Balm (10g)
Review Link: https://100comments.com/mini-bestie-balm/
1. Nur Ain Syafiqah Bt Rulhazli
2. Nor Juliana Mawarni
Avene Thermal Spring Water
Review Link: https://100comments.com/avene-thermal-spring-water/
1. Nur Arina
2. Amalina Darif
3. Noorazila Sabran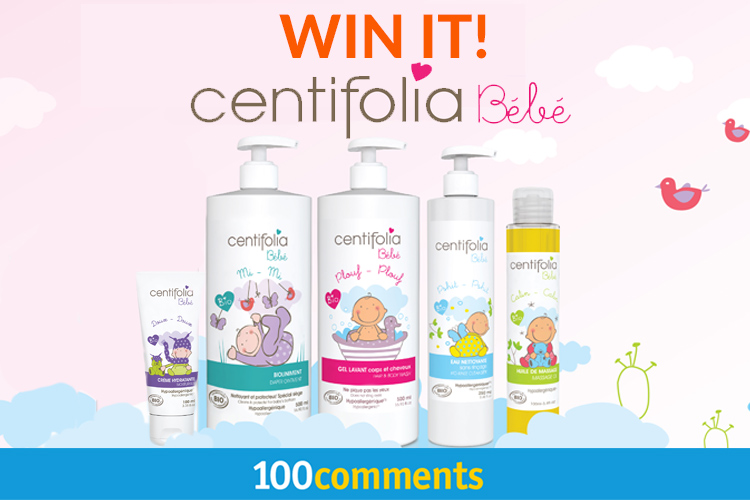 Centifolia Bebe Products:
Centifolia Bebe Massage Oil
Review Link: https://100comments.com/centifolia-bebe-massage-oil/
1. Normala Sidi Ahmad
2. Siti Fatimah Mohamed Nor
Centifolia Bebe Diaper Ointment
Review Link: https://100comments.com/centifolia-diaper-ointment/
1. Reini Yalum
2. Rosnah Wati
Centifolia Bebe No Rinse Cleanser
Review Link: https://100comments.com/centifolia-no-rinse-cleanser/
1. Ahmad Zamani
2. Efiza Kman
Centifolia Bebe Hair & Body Wash
Review Link: https://100comments.com/centifolia-bebe-hair-body-wash/
1. Norsheha Husain
2. Syarifah Fyairus Binti Syed Mahadzir
Centifolia Bebe Moisturiser
Review Link: https://100comments.com/centifolia-organic-moisturiser/
1. Nur Ezetty Syakirah
2. Tang Kui Leh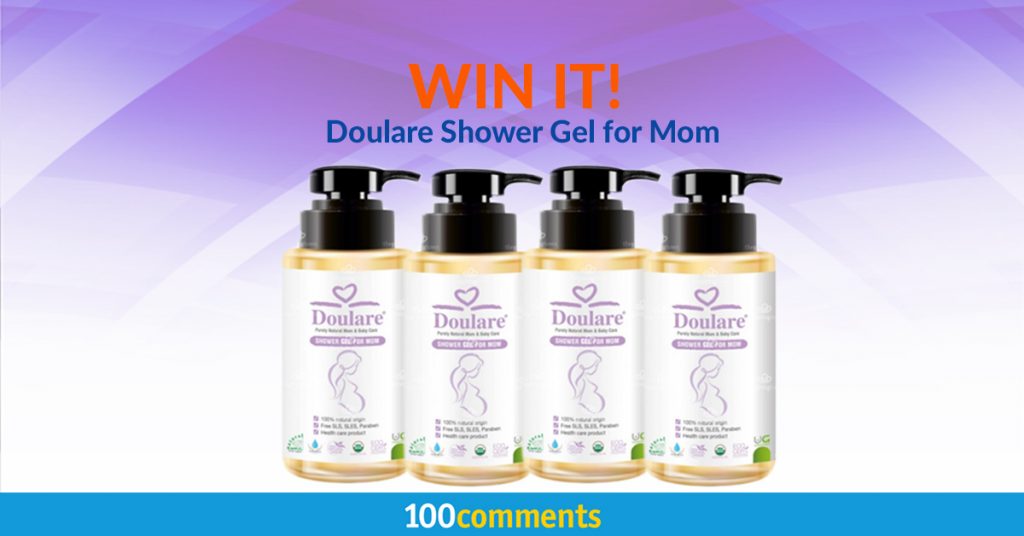 Doulare Shower Gel for Mom
Review Link: https://100comments.com/doulare-shower-gel-mom/
1. Lay Hoon Soo
2. Jeff Tung
3. Noor Suria Che Din
4. Siti Fatimah Mohamed Nor