Contest Reviewers Announcement (22 – 28 Mar)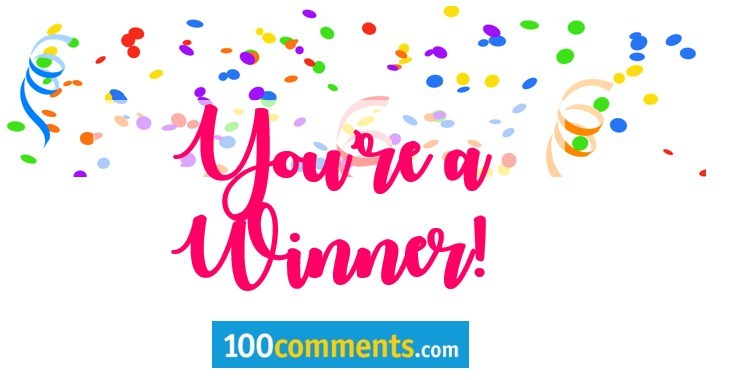 Congratulations to all the reviewers for Nutriva Tiger Boost, EcoHerbs Scalp Rejuvenation Hair Re-Born Herbal Shampoo, Brother Max Weaning Pots, Brother Max Sippy Cup, Mickey Head-Shaped Bowl and River Veda Replenish Wonder Serum! Kindly email contest@100comments.com your details as mentioned below to receive further instructions and delivery of your product:
FB Name
Full Name
IC Number
Mailing Address
Mobile Number
Email Address
***IMPORTANT***
As this is a "product for review" giveaway, you are required to write a review (minimum 30 words in any language) with a photo of the actual product on the following links within 2 weeks of receiving the product. Those who did not submit their reviews will not stand a chance to win future contests here.

Nutriva Tiger Boost
Review link: https://100comments.com/nutriva-tiger-boost/
Note to winners: Kindly state how the product has helped you with your health conditions in your review, ya? Thanks!
1. Racy Chin
2. Yee Ching Low
3. Fiona Yoon
4. Akid Zulfaqar
5. Kinoko Cheong
6. BabyQue Xailyn
7. Betty Liew
8. Marcus Wong
9. Mei Yin H'ng
10. Stella Tan
11. Mohd Hafiffy Gz
12. Nur Arina
13. Lys Leoi
14. Noor Baizura Hamid
15. Sherry Go
EcoHerbs Scalp Rejuvenation Hair Re-Born Herbal Shampoo
Review link: https://100comments.com/ecoherbs-scalp-rejuvenation-hair-re-born-herbal-shampoo/
1. Penny Ngu
2. Rosmawati Aboo Hassan
Brother Max Weaning Pots
Review link: https://100comments.com/brother-max-weaning-pots/
1. Sandra Lee
2. Niki Tay
3. Eunice Eunice
4. Syazwani Zulkifli
5. LeeThing Fam
6. Fazliyana Fadzil
7. Victoria Low
Brother Max Sippy Cup
Review link: https://100comments.com/brother-max-sippy-cup/
1. Amani Honey
2. Salina Ayu Salihudin
3. Ann Chan
4. NC Thi
5. Pinky Beh
6. Lui Chai Hong
7. BabyQue Xailyn
8. Chen To Nat
Mickey Head-Shaped Bowl 
Review link: https://100comments.com/little-star-mickey-head-shaped-bowl/
1. Putri Husna
2. Summer Lim
3. Princess Nurul
4. Dyg Mass
5. Josephine Chou Lai Jen
6. Nadzatul Najwa
7. Ginie Siaw
8. Jane Yung M
9. Syazwani Baharom
10. Nur Afiqah Mohd Ariffin
11. Fern Tan
12. Ayuni Shafie
13. Hani Suraya Md Zain
14. Nurul Maslia Hidayu Shohodin
15. Fong Fong
River Veda Replenish Wonder Serum 5ml
Review link: https://100comments.com/river-veda-replenish-wonder-serum/
1. Yinging Ing
2. Connie Chin
3. Milan Wong
4. Juraini Binti Che Ismail
5. Sandra Lee
6. Rosmawati Aboo Hassan