Building The Voices Of The Future with IGS English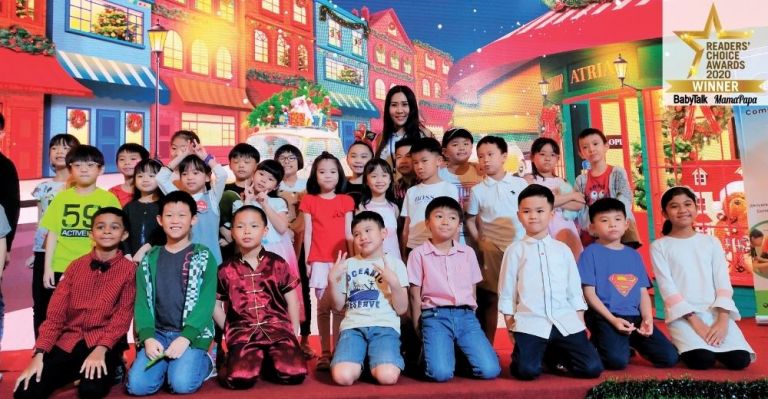 The most effective leaders are great readers, writers and speakers. Our academic syllabus is very much focused on the first two skills, but unfortunately, not so much on public speaking. As our world evolves and changes, so will our future and to handle all those changes, the future generation will depend on dynamic leaders who are not just caring, but confident and outspoken as well.
The kids' Public Speaking Programme offered at IGS English was specially developed to help kids overcome their shyness and lack of confidence in speaking up, allowing them to emerge with a set of skills that will propel them to greater heights at the present as well as in their future. It's an engaging, interactive course with lots of fun activities including video recording assignments, presentations, story-telling, role-playing, and of course public speaking skills as well.
This extraordinary programme also ensures that they get the best guidance in voice projection, eye contact, body
language and gestures as well as reading the audience. It's not surprising to find that students at IGS who enroll
in this programme have stellar speaking skills as well as the ability to hold convincing debates and have simply
livelier conversations.
IGS was recently recognised as the Best Kids' Public Speaking Programme by BabyTalk Reader's Choice Awards 2020.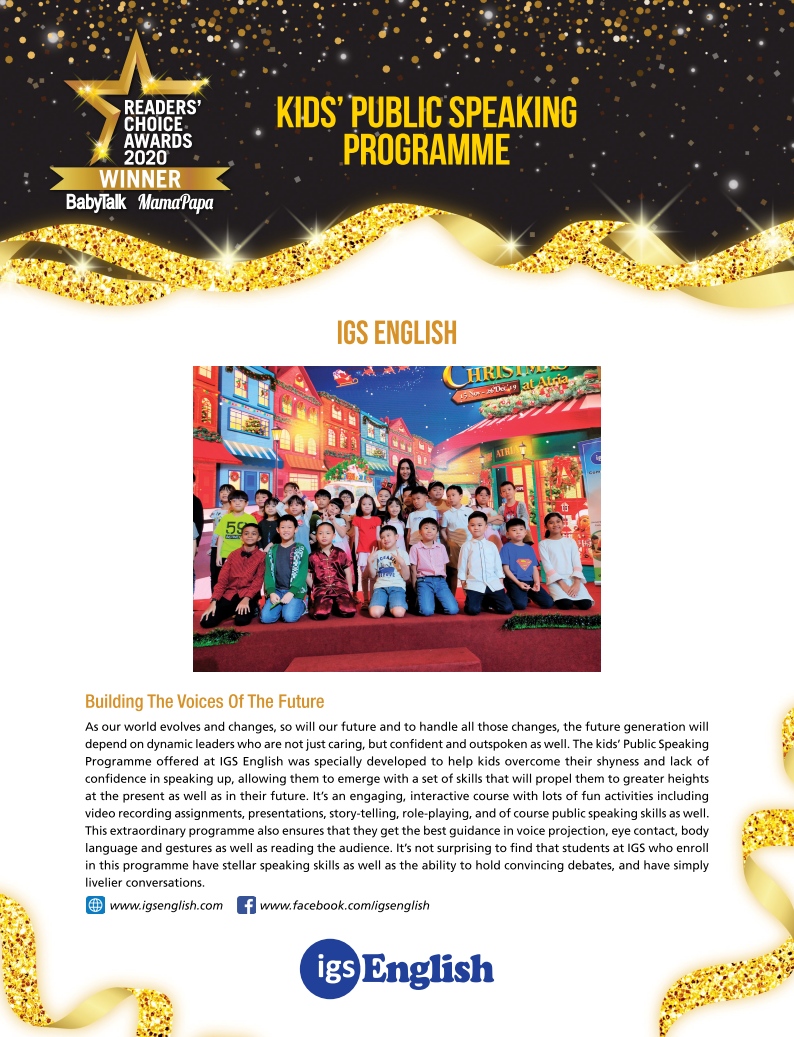 For more information, visit their website at http://www.igsenglish.com or Facebook Page (@IGSEnglish) to give your child