10 Best Face Serums of 2018 That Really Work!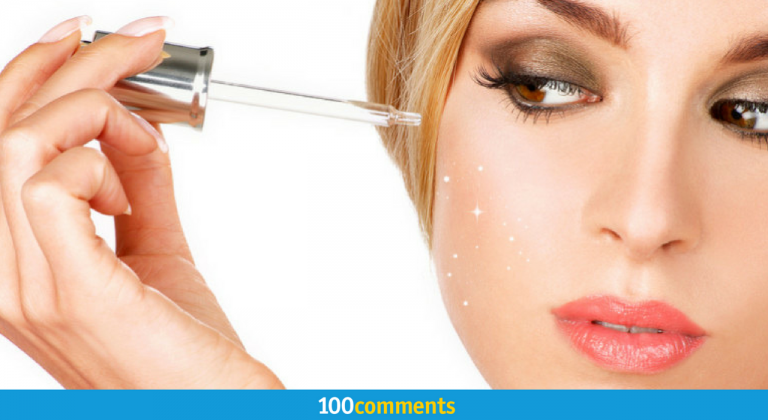 Serum is different than moisturizer. Serum is a skincare product that you apply to your skin after cleansing but before moisturising with the intent of delivering powerful ingredients directly into the skin. What makes it different than moisturizer and even works wonder is it is made up of smaller molecules that can penetrate deeply into the skin and deliver a very high concentration of active ingredients. So, serum is the best tool for targeting specific skincare concerns such as wrinkles and age spots. Here are 10 best face serums that really work on your skin!
Nutox Renewing Treatment Essence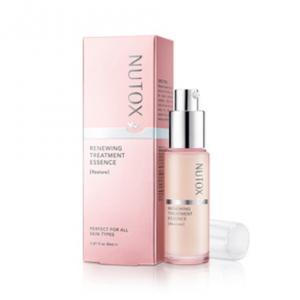 Formulated with Nutox's proprietary LumiNes technology, this milky essence is deeply moisturizing and aids in protecting skin against dullness caused by environmental factors as well as UV rays. This essence helps to expedite skin's surface-renewing cycle for a long-term radiance. Your skin will become more beautiful and radiate the youthful glow. So let your beauty glow with this treatment essence! Read reviews about Nutox Renewing Treatment Essence.
The Body Shop Drops Of Youth™ Concentrate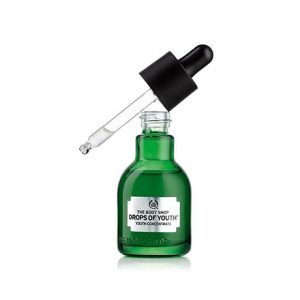 Certified organic product from The Body Shop specially created to combat the first sign of ageing. This innovative concentrate helps to enhance skin's surface condition, making it look smoother, fresher and healthier. This concentrate helps enhance skin and instantly moisturising. 99% of ingredients using in this product are of natural origin, proven to be gentle and safe on the skin. Great for those who are looking for organic products without any addition of chemicals. Click to know more about The Body Shop Drops of Youth Concentrate.
River Veda Replenish Wonder Serum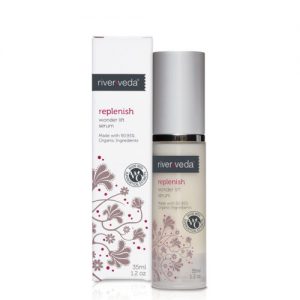 A great anti-ageing organic serum designed to revitalize and tone down tired and dull skin. River Veda Replenish Wonder Serum is a luxurious serum that is rich in supercritical extracts and bioactive. It benefits from the skin softening properties of lotus flower and the packed with rejuvenating qualities of rose attar oil. An amazing serum that should not be missed by those who want to give their skin the best care ever. It helps in moisturise your skin, making it soft, supple, glowing and healthy. No more tired and dull skin. Read reviews about River Veda Replenish Wonder Serum here.
Simplysiti Dermagic Intensive Serum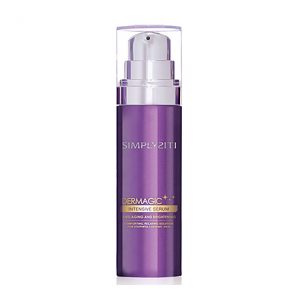 SimplySiti is a great skincare product that features an intensive serum with a blend of Happybelle, Korean plant stem cell technology and also hyaluronic acid to replenish the loss of moisture in your skin. Our skin need a constant supply of water to stay hydrated and water keeps our skin refresh and thus gives a radiant glow. The composition of this serum is great and the texture glides smoothly on your face and easily absorbed into the skin. You may use this serum before applying foundation or any makeup to prevent the skin from dehydrated. Read reviews about SimplySiti Dermagic Intensive Serum.
Safi Rania Gold Serum Concentrations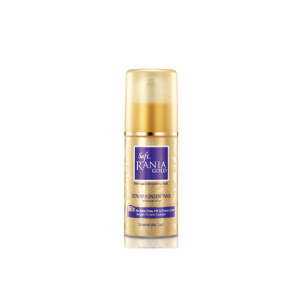 Collagen production on our skin will decrease slowly as we age. As it reduces in number, skin will start to have wrinkles, thinning and age spots. Combat this problem with Safi Rania Gold Serum Concentrations! Enriched with 50 times Bio Nano 24K gold together with silk protein, this serum contains micro molecules that make it effective to be penetrated deep into the skin and catalyse the production of collagen. Formulated with Tri-Tone Equaliser to give back a youthful, smooth and healthy skin. The micro molecules absorb deep into the skin to repair and increase the suppleness of the skin. Click to know more about Safi Rania Gold Serum Concentrations.
Bluebell Perfect Radiance Serum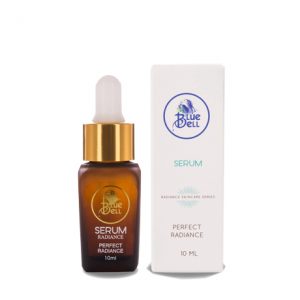 Formulated to boost radiance skin internally and naturally. Bluebell Perfect Radiance Serum is formulated with stem cell and collagen that can help slow down the ageing process and get rid of acne scars and pigmentation. This serum contains licorice; an ingredient derived from Glycyrrhiza plant which is widely used to naturally and effectively brighten skin. Licorice is derived organically which makes it a safe and natural substitute to Hydroquinone, that is known for its whitening property and dangerous for the skin as it has potential harmful side effects. Read reviews about Bluebell Perfect Radiance Serum.
Clinelle PureSWISS Hydracalm Serum
An intensive serum that boosts skin's hydration and locks in moisture for a long-lasting effect. Your skin will be plumped, moisturized and silky-soft. With 3 tines hydracalm action, this serum lock in moisture to keep your skin hydrated and supple. It can lock in moisture for 72 hours! You can see the visible result in just 3 days of application. The serum uses only natural ingredients that are proven to be safe and not harmful to the skin. This product hydrates every level of skin – from the skin surface, middle layer and deep down the skin. Click to know more about Clinelle PureSWISS Hydracalm Serum.
b.liv Collagen Original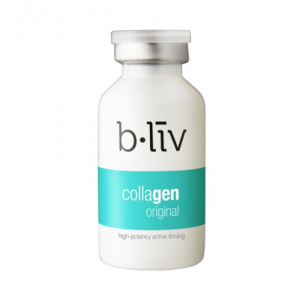 b.liv collagen original – a solubilized solution of low molecular collagen powder rejuvenates dry, damaged and sagging skin by unleashing collagen to restore complexion's healthy elasticity and preventing wrinkling of the skin. It is made of 100% pure hydrolyzed collagen powder in solubilized solution. It has a lower molecular weight property that easily penetrates and absorbs deep into the skin. This product not only helps increase skin's moisture level, it also recaptures skin's natural elasticity and tightens the contours of facial skin. Besides, it helps prevent wrinkling and crumpling of skin and smooth out fine lines and wrinkles. The ultra-lightweight serum, water-smooth texture melts into the skin after application.  It is suitable for all skin types – severe dry skin, acne prone and sensitive skin. Read reviews about b.liv Collagen Original here.
Murad Retinol Youth Renewal Serum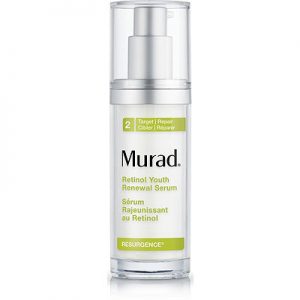 Formulated with the perfect science formulation of Retinol to produce this breakthrough serum. The Retinol Tri-Active Technology which contains a fast-acting Retinoid, a time-released Retinol and a Retinol booster help visibly minimizes lines and deep wrinkles. This serum that is gentle and quick-drying firms your skin and balancing the skin tone thus boosts radiance for more vibrant and youthful-looking skin. Even this product is quite expensive but it worths the money. You can see the positive results after several applications. Great for women in their 30's to combat signs of ageing. Click to know more about Murad Retinol youth Renewal Serum.
Comfort Zone Sublime Skin Serum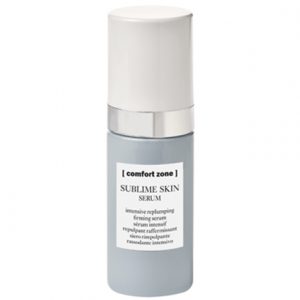 Sublime Skin Serum is an innovative cream anti-ageing serum to firm and re-plump the face thus making the skin visibly compact and luminous. Thanks to the exclusive technology, ARCHI-LIFT which acts on the skin effectively. It is recommended for all skin types and ideal for mature skin. Expect your skin to be more luminous, compact and relaxed. It is formulated without silicones and replaces with nourishing oils and butter for a natural beauty action. Read reviews about Comfort Zone Sublime Skin Serum.