9 Strollers You Should Buy For Your Bouncing Baby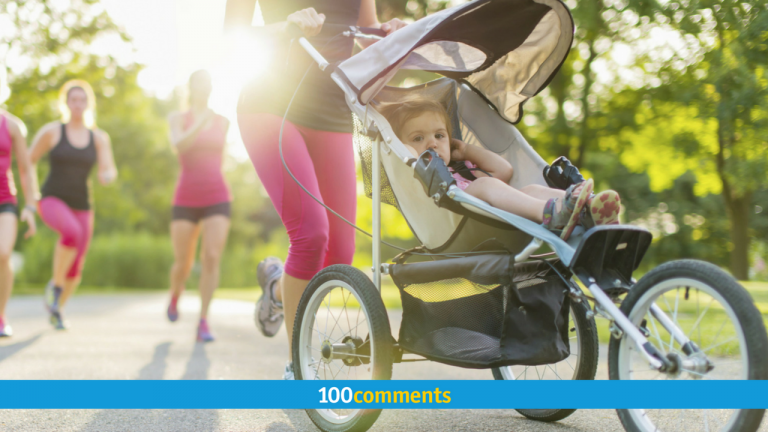 Most parents use baby strollers all the time either to take power walks, go jogging, go shoping or walk around malls. A stroller also can help a fussy baby fall asleep and let the parents to take fresh air without being disturb. Whether you have one kid, tow or even three, the wide selection of strollers will give you the best of what you need. Check it out!
Combi Mechacal Handy Auto4cas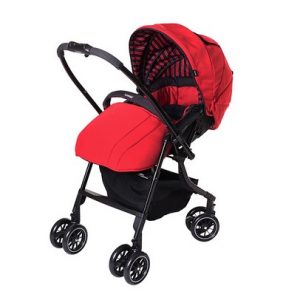 Combi Mechacal Handy Auto4cas is the lightest auto 4-wheel stroller at 4.9kg. Babies will experience smooth movement and great support during travel. It is easily washed and also easily opens and folds up with just one hand. With ultra shock absorbent egg shock pad to absorb vibration which provides additional protection to a baby's head by absorbing and dispersing impact evenly. Also, it is newly designed with machine washable fetaure. Click here to read reviews about Combi Mechacal Handy Auto4cas.
Baby Jogger City Select Stroller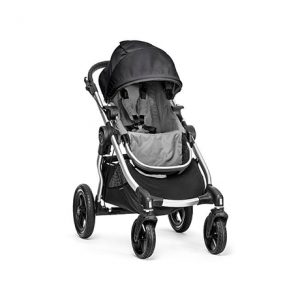 The most versatile yet the most selected stroller for a modern family. This is the only stroller that you need for your baby. With modern design yet functional and practical for you to carry aroud, this baby stroller let you walk down the street easily. Equipped with 16 available configurations to fit your family's needs. It easily becomes a luxury baby stroller with the bassinet kit accessory. Read reviews about Baby Jogger  City Select Stroller here.
Maclaren Twin Triumph Stroller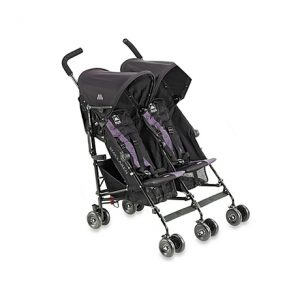 A favourite amongst parents, the rich indigo denim brings a fashionable edge and becomes best selling twin stroller among parents. Timeless design and appropriate for any outing makes this stroller mom's best accessory. Denim-inspired features include detailed double stitching, back-pockets for extra storage and an authentic patch. This Twin Triumph includes an assortment of coordinating accessories. Curious to know more about Maclaren Twin Triumph Stroller? Read the reviews on our website.
Stokke Xplory Ergonomic Stroller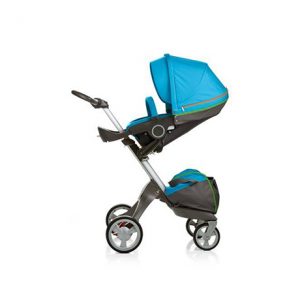 Something different for your baby. The futuristic design is up-to-date and easy to handle. Raise your baby higher to promote eye contact and connection. This stroller keep the bond between mom and the baby as they can interact more while walking around the malls. Suitable for newborn baby with optional Stokke Xplory Carry Cot. The forward facing stroller seat positions let you know what your baby is doing all the time. 360 degree lockable swivel wheels for effortless maneuverability. Easy to fit in the car. Get to know about Stokke Xplory Ergonomic Stroller here.
Looping Squizz Stroller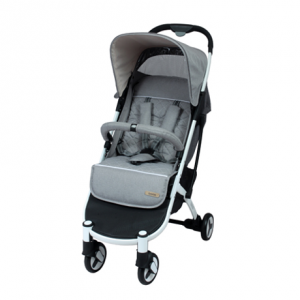 This stroller is suitable for newborn to 36 months. With compact folding allows you to easily handle with one hand. This stroller is made from premium quality lightweight aluminium finishing packed with leg rest adaptable for lying position. It has built-in integral suspension and mono-action rear brake. This stroller is safe and focus on protecting your baby. It has comfort strap protectors for harness and buckle and swivelling front wheels with directional brakes. Read more reviews about Looping Squizz Stroller here.
Nuna Stroller IVVI (Caviar)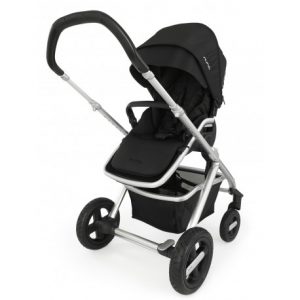 The ultimate multimode pushchair with flaunting flexible folds with the seat on or off and endless daytime dreaming possibilities thanks to its true flat sleeper seat. The hybrid system handles carry-cot, car seat and curious toddlers with equal parts innovation and fashion-forward design. Now little riders and grown-up drivers can explore in style! Have you tried Nuna Stroller IVVI in Caviar Stroller? Leave reviews here.
GB Biris Air3 Stroller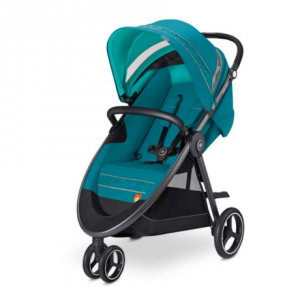 The GB Biris Air3 Stroller combines top-of-the-line versatility and functionality. The extremely light and agile wheels Light are ideal for urban parents. Its spacious shopping basket, adjustable backrest and XXL sun canopy along with the adjustable handlebar are engineered to suit the urban environment. In a few simple steps, the Biris Air3 transforms into a travel system by adding a GB or CYBEX infant car seat or carrycot onto the frame. Click here to read reviews about GB Biris Air3 Stroller.
Joie Litertrax 3 Wheel Pushchair Apple Stroller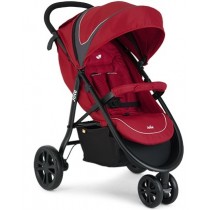 Joie Litertrax 3 Wheel Pushchair Apple lets you folds in a flash! One hand instant fold is cleverly tucked in middle of seat, just pull and presto! With flat recline, super shady extendable canopy and SoftTouch harness welcome the tiniest riders. The sporty and streamlined  comes in a modern 3-wheeled chassis, plush and sporty fabrics and sleek lines make this easy on the eyes and on the road too. Providing leg rest  and adjustable cosy resting options. Read more reviews about Joie Litertrax 3 Wheel Pushchair Apple Stroller here.
Recaro Easylife Stroller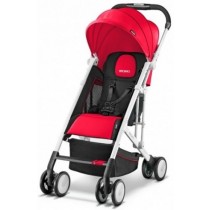 The perfect companion for everyday family life. The colourful RECARO Easylife combines the flexibility of a buggy with all the comforts of a full-size stroller. The eight-wheeled, full suspension stroller with a practical one-hand folding mechanism folds to the most compact dimensions and fits into the smallest spaces. Great choice for parents who needs something easy and light. A practical yet stylish stroller. Get to know about Recaro Easylife Stroller here.