7 Most Frequently Asked Questions And Answers About Baby Strollers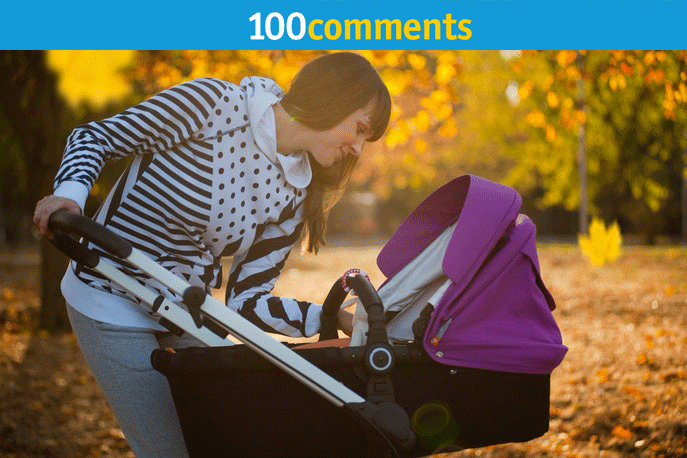 Strollers are a necessity for every new parent. The right stroller can make all the difference in the world when it comes to daily life with your baby. From weekly shopping trips to simple walks in the park, a good stroller is a must have for life on the go with your little one. Finding the best stroller will depend on your budget, your lifestyle, and your personal preferences. To help you out, we've taken the time to answer some of the most common questions that new parents have when it comes to strollers.
What kind of stroller suits my needs?
A safe, reliable, and easy to use stroller is something that every family should have. However, to ensure that you get the most bang for your buck it's important to consider where and when you plan to use it. For example, a big, bulky stroller can make it difficult to maneuver narrow city streets. At the same time, a smaller lightweight stroller may be easier to carry around but may not have enough room to store your purse, diaper bag, and other essentials.
When purchasing a new stroller, keep your individual requirements in mind and make sure to search for a stroller that fits your needs.
What kind of safety features should I look for?
When purchasing a new stroller, safety features should be your number one priority. Make sure to find a stroller with a frame that is easy to use and locks firmly into position. This will reduce the odds of the stroller accidentally collapsing while your child is still inside. Aside from that, check the frame to confirm that there are no sharp edges or protrusions that little fingers or toes might get caught in.
Aside from that, check the harness to ensure that it is as safe and reliable as possible. The best harness is a 5-point harness – this will wrap around your child's waist, between the legs, and come down over the shoulders. Keep an eye out for a buckle that's both secure and easy for the parent to unhook.
What kind of stroller is suitable for newborns?
Look for an adjustable seat. Newborns below 6 months will require a seat that can recline into an almost flat position as they lack head control and the ability to sit up by themselves. A reclining seat is also useful for older babies and toddlers as it makes it easier for them to nap.
Will I need to buy a bigger stroller as my baby grows older?
Not necessarily. Different stroller designs are suitable for children of different sizes, but many strollers can be adjusted to keep your baby seated as they grow bigger. As long as the child is secured comfortably, there should be no need to purchase a new stroller.
Do I need a foldable stroller?
While some parents prefer the stability of an unfoldable stroller, foldable strollers are much easier to store and carry around as needed. If your new stroller is supposed to be foldable, try testing out how easy it is to fold and unfold; odds are that you'll be holding baby and his stuff when you take out the stroller, so the easier it is to set up, the better. Many models claim to be one-hand foldable, but try it before you buy to ensure that it really is as simple as they claim.
Does it matter how heavy the stroller is?
If you plan to take the stroller on the road, lighter is better. If you only need a stroller for short trips, having a heavier model may not be too bad. However, if you're travelling a lot, it might be better to get a lighter stroller as it will be much easier to carry up staircases or squishing onto the subway.
Should I get more than one stroller?
At first glance, getting an extra stroller may seem to be a little wasteful. However, different strollers are designed for different circumstances, meaning that there are times when one stroller simply doesn't cover all the bases you need.
Some families choose to get multiple strollers that are suitable for different outings. For example, having a lightweight stroller is great for walking around town, but if you're going to the park, a jogging stroller might be more suitable.
Need more help?
Check out 100Comments for a listing of some of the most popular
baby strollers
in Malaysia today. Below are just a few of the baby strollers that have been tested and reviewed by our users: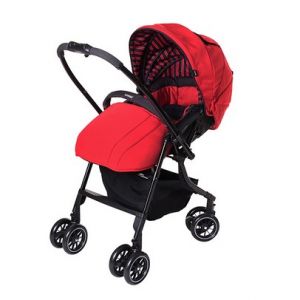 Combi Mechacal Handy Auto4cas is the lightest auto 4-wheel stroller at 4.9kg. It is designed to ensure smooth movement and great support for your little ones during travel. Aside from that, this stroller is easily washed and also easily opens and folds up with just one hand. The reversible handle also allows it to be switched easily to either forward facing or face-to-face mode.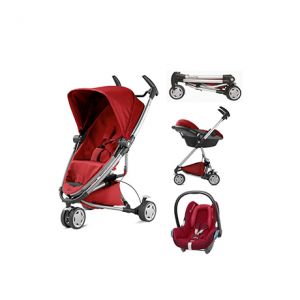 The Zapp Xtra 2 comes with a positive attitude: whatever the city throws at you, you're prepared. The foldable seat makes the Zapp Xtra 2 even more versatile. The seat is also fully reclinable. It can be adjusted to face you or face forward, so your little one can keep an eye on the streets ahead. Compact, lightweight and comfortable, the Zapp Xtra 2 ticks all the boxes.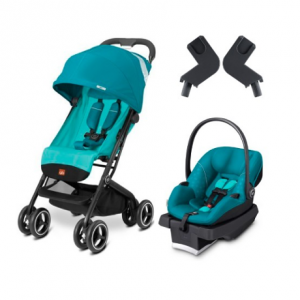 Suitable for traveling, the GB Qbit+ Stroller is perfect whether you plan to go on a beach holiday trip or an urban escape. This compact buggy is packed with a list of smart features, including a reclining backrest with a true lie-flat position suitable for newborns, a head hugger and bigger wheels all offering comfort and convenience from stage one. The super compact folding system can be operated using just one hand, leaving the other hand free for hand-holding or carrying shopping. It will amaze you that this compact, light city buggy can accommodate all the comfort elements of a 'big' stroller.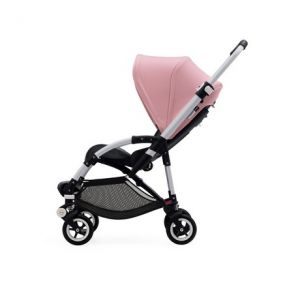 Designed specifically for parents who live life on the go, the compact, light Bugaboo Bee⁵ is a smart choice for urban adventurers with a newborn or toddler. Take city streets in your stride with this maneuverable stroller's smooth steering and four-wheel suspension. Your child can enjoy the ride from the comfort of their padded seat that grows with them — reversing, reclining and extending in just a few clicks. Need to hop into a train or car? The neat one-hand, one-piece fold makes it easy, and takes up less space at home.