7 Ingredients to Avoid in Baby Diaper Creams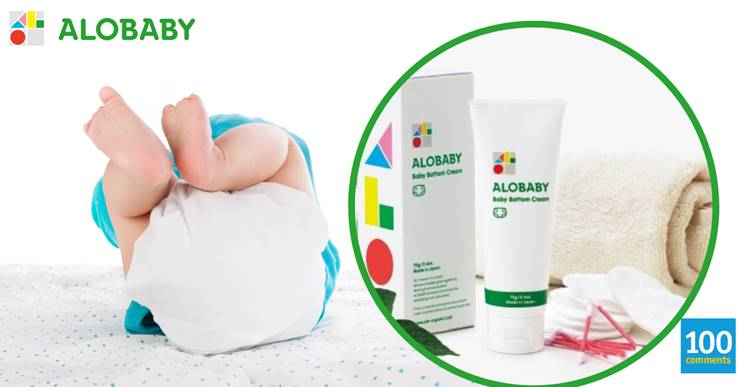 As parents to a newborn baby, one of the most important items to have in your baby care arsenal is a diaper cream. This cream helps to protect your baby's sensitive skin from rashes and irritation caused by wetness and friction with the diaper material, leaving it feeling smooth and healthy.
While there are many diaper creams in the market, you want a diaper cream that is gentle on the skin and keeps baby's skin moisture. Here are the top seven "sinful" additives to avoid in baby diaper creams.
Fragrance – Many diaper rash creams, like the majority of other skincare products, contain synthetic fragrances. These are problematic because they may include a laundry list of unknown chemicals that the manufacturer is not required to disclose. This means harsh chemicals can lurk within the generic fragrance category with a high potential to harm your baby's soft skin.
Parabens – Commonly used as a preservative for skincare products, parabens have been linked to a host of health problems. Parabens can disrupt hormones in the body, causing damage to reproduction and reproductive organs, affecting birth outcomes, and increasing cancer risk.
Petrolatum – Also known as petroleum jelly, petrolatum is a petroleum-derived product that clogs skin pores. Worse, due to improper refining, it is occasionally contaminated with polycyclic aromatic hydrocarbons (PAHs), which have been linked to cancer.
Talc – This is a nasty ingredient that has close ties to—and sometimes contaminated with—asbestos, an extremely carcinogenic compound linked to both lung and ovarian cancer. Needless to say, this should never come into contact with a baby's delicate parts.
Lanolin – You may be surprised to learn that lanolin should be avoided. Lanolin is essentially a sheep's skin excretion. The issue is that sheep are frequently sprayed directly with pesticides to combat mites and other pests. To be FDA-compliant, lanolin can legally contain up to 40 parts per million (PPM) of pesticides. In addition, sheep are almost always fed a diet of genetically modified and chemically sprayed grain and alfalfa.
Benzyl benzoate – This chemical is an endocrine disruptor and an environmental toxin. Avoid it at all costs.
Hydrogenated oils – Hydrogenated oils are oils that have been chemically processed. It is preferable to use the natural, unprocessed version.
The Recommended Natural and Organic Baby Diaper Cream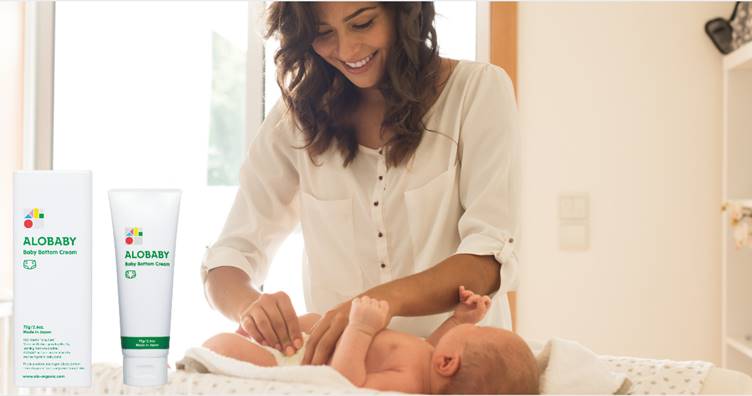 Now that you know the top 7 ingredients to avoid in a baby diaper cream, you will be wondering which ones actually make the cut. Well, wonder no more. ALOBABY Baby Bottom Cream contains the most natural and moisturising ingredients, minus the toxic ingredients mentioned above.
ALOBABY Baby Bottom Cream can help to prevent diaper rash and relieves inflammation on your baby's skin. This water-based cream contains extracts of Crambe Maritama and Sambucus Nigra, which help to strengthen the skin's protective layer. Because of the presence of Shea Butter, the cream is easy to spread on the baby's delicate zone. It is unscented and does not leave white residues after application. Parents have found it to be the ideal solution for diaper rash. It also can be applied on mouth to sooth and prevent saliva and milky rash.
ALOBABY is an ECOCERT-certified baby skincare brand, with products that are completely made in Japan, ethically produced, vegan and hypoallergenic. All their products contain more than 99% organic and naturally-derived ingredients, which guarantees safety and comfort even for a newborn baby. ALOBABY is also ranked as the No. 1 Seller in the baby skincare category on Rakuten and top 10 on Amazon, the Top 2 leading online shopping sites in Japan.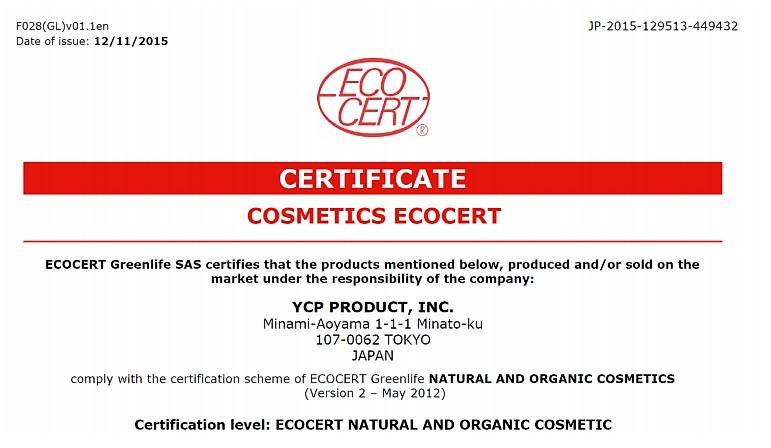 By using ALOBABY Baby Bottom Cream, you will avoid diaper rash and exposing your little one to toxic chemicals. Try it today so that your baby will never face diaper rash and skin irritation again!
If you love ALOBABY Baby Bottom Cream, leave a review here! It is available online from Lazada and Shopee for RM92 (75g).
ALOBABY is available at selected Watson's and Happikiddo stores.
You may also shop ALOBABY online:
For more info, please visit ALOBABY website.