7 Best Sensitive Baby Wipes of 2018!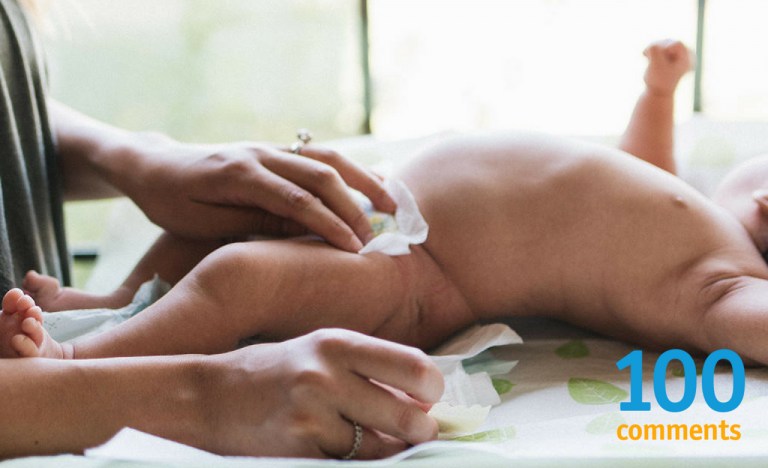 Baby wipes are the most important piece of kit in a mum's changing bag. Not just for nappy changes, they are basically needed for wiping up pretty much everything from spilled drinks to dirt. But above all, you're going to be changing a lot of diapers, so you want to be sure you have the best baby wipes.
All wipes are not created equal. There are tons of highly rated baby wipes in the market, from baby wipes for sensitive skin, alcohol-free, organic and so on. So we choose the most favourite baby wipes that are chemical free suit for your baby's delicate skin.
Pureen Baby Wipes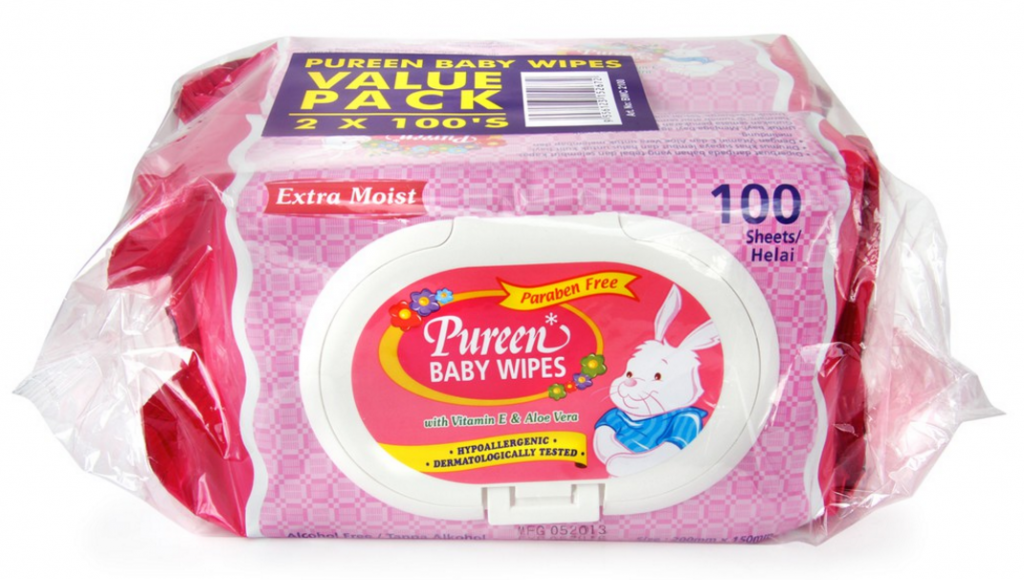 Pureen Baby Wipes are made of soft and thick cottony material making it easier for you to clean up the mess while changing diapers. It's gentle on your baby's delicate skin. For mothers who worry about using any chemical on your baby's skin, this baby wipes are free from alcohol and paraben. Hypoallergenic and dermatologically tested. It is proven not to induce skin irritation and allergic reaction when used on allergic or sensitive skin. Enriched with soothing aloe vera and moisturising Vitamin E to protect and care for the skin. Read the reviews here.
Natural Organic Baby Wipes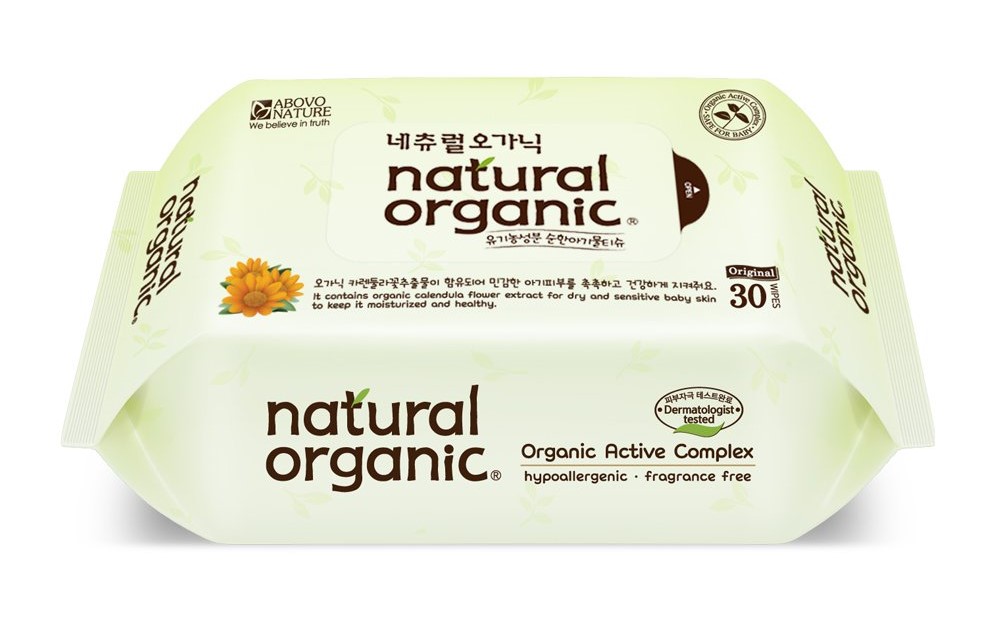 The name itself tells everything about the product. Natural Organic Baby Wipes contain natural calendula extract for dry and sensitive baby skin to keep it moisturized and healthy. Natural Organic Baby Wipes are safe, non-irritation, non-toxicity, allergy-free, unscented with ultra-pure water that comes in antibacterial packaging with easy one-hand system. It is suitable for newborns, babies, toddlers, sensitive skin and safe for hand, mouth and utensils as well.
It contains natural calendula extract for dry and sensitive baby skin to keep it moisturized and healthy. Want to leave review about this baby wipes? Click
here
.
Sebamed Baby Cleansing Wipes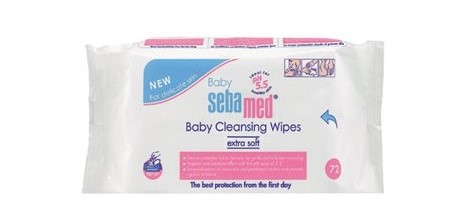 Gentle and exra soft, Sebamed Baby Cleansing Wipes clean efficiently while providing hygienic protection against irritation for delicate baby's skin. This baby wipes consolidates the resistance of baby's delicate skin. With the pH value of 5.5, sebamed is clinically proven to promote the development of the acid mantle.  Alcohol-free mild lotion formula and without colour additives. Click here to read reviews.
Cetaphil Baby Ultra Sensitive Baby Wipes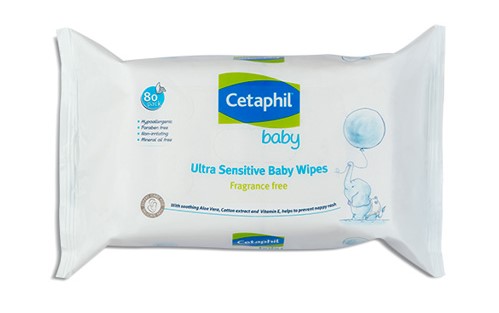 Cetaphil is a well-known brand that is gentle on the skin. It is recommended to use Cetaphil if you have sensitive skin. With Cetaphil Ultra Sensitive Baby Wipes, it gently cleanses baby skin and removes residue that can cause nappy rash. Ideal for cleansing from head to toe and safe for newborns. Paraben-free, hypoallergenic and non-irritating, packed with soothing aloe vera, cotton extract and Vitamin E. It is good and moms' favourite baby wipes! Read reviews here.
Offspring Baby Wipes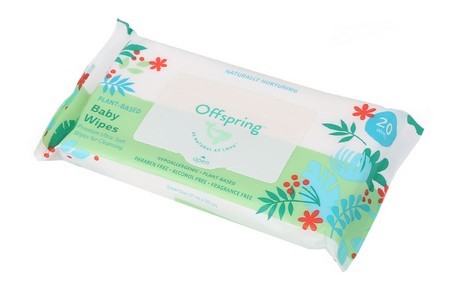 This towel-like material is strong but soft for gentle cleansing on baby's delicate skin. Offspring Baby Wipes infused with organic aloe vera and organic chamomile to support healthy skin. This baby wipes are suitable for baby's mouth and other delicate areas. Made without fragrances, alcohol, parabens or other harmful chemicals. Dispose without worry as this baby wipes are biodegradable. Have you tried this baby wipes? Leave reviews here.
Mustela Dermo-soothing wipes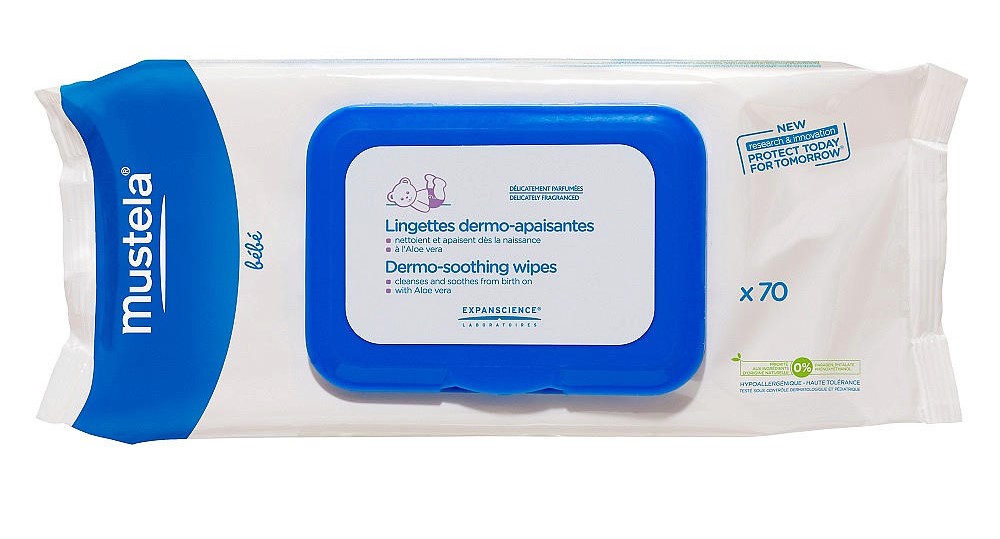 Mustela Dermo-sooting Wipes is specially formulated for use right from the day your baby is born. It is ideal for changing your baby's diaper wherever you are, at home or on the move. This baby wipes leave your baby's diaper area perfectly clean, thanks to saponaria leaf and root extract. It helps strengthen your baby's cutaneous barrier and preserve the cell strength of the skin. Read more reviews here.
Care Mo Fragrance-Free Wipes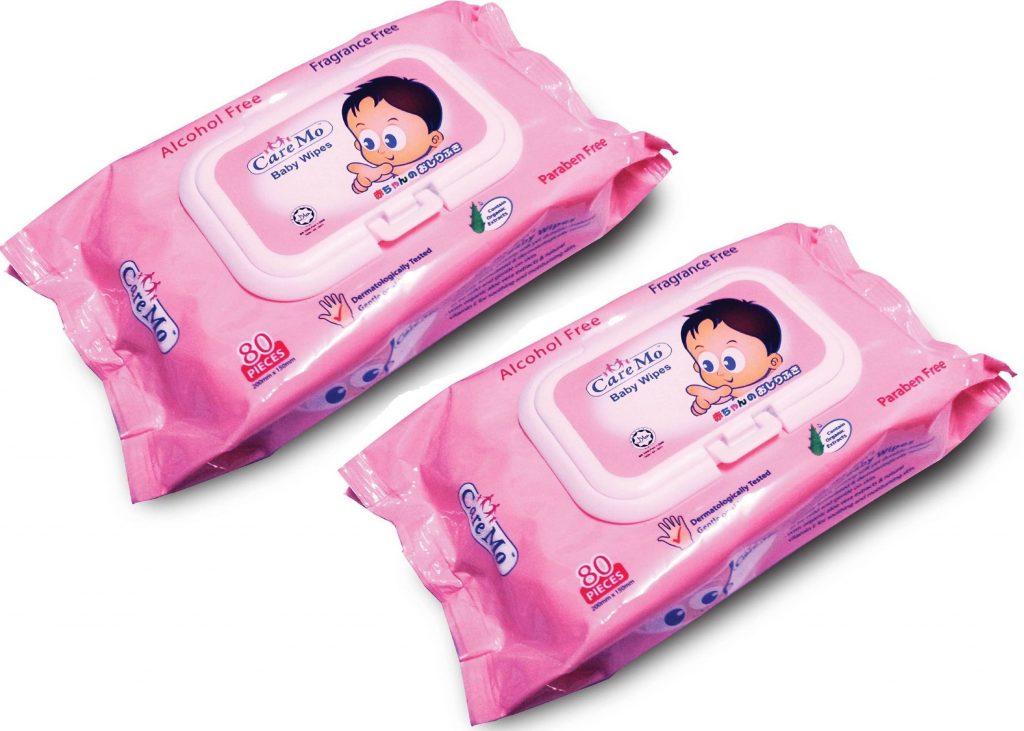 An affordable baby wipe that is alcohol-free and fragrance-free. It is free from paraben and packed with natural Vitamin E. Together with organic aloe vera extracts, this baby wipes are gentle on the skin and makes it as one of the best baby wipes you should buy. The seal-packaging helps to keep the wipes moist and fresh. Click here to read more review.
Make a smart decision
Picking the wrong baby wipe often leads to irritated skin, increased diaper rash, and other health concerns. Be a smart shopper and read product reviews from real people ! Happy shopping.