5 Tea-riffic Ways To Enjoy Pokka Tea!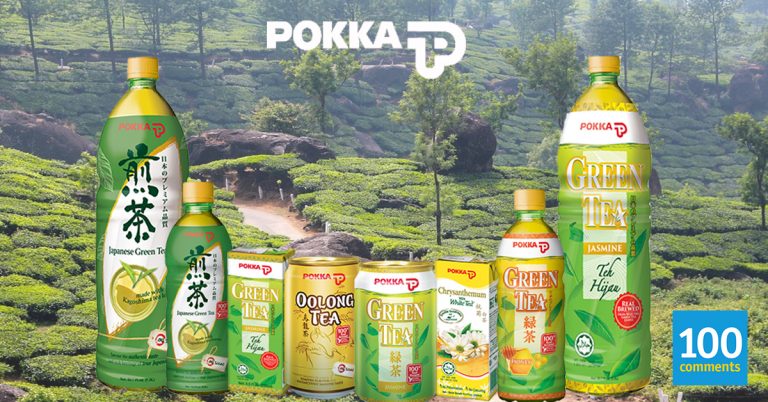 With the Pokka Tea range, you don't have to wait till you're at home or at a restaurant to drink tea. You can enjoy the goodness of fresh tea right from the Pokka tetra pack, can or bottle on the go! Here are 5 tea-riffic ways you can savour the refreshing goodness of Pokka tea:
1. Pokka Tea – The Perfect Accompaniment for Oily Meals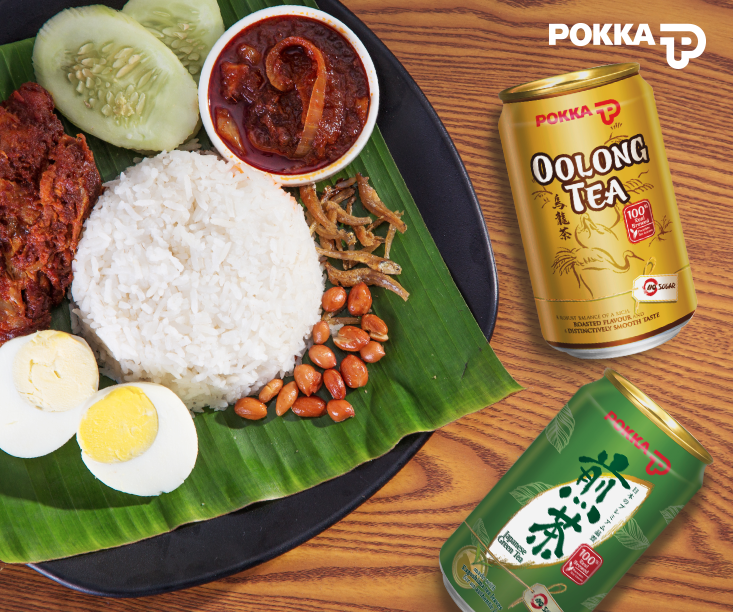 As Malaysians, we love our nasi lemak, kuey teow goreng and roti canai. They are delicious, filling and very, very oily. So oily that it may make one feel bloated after the meal. The solution? Enjoy Pokka tea whenever you are having any of these oily meals to wash the oily aftertaste away. You'll definitely feel fully refreshed and ready to take on the world! Studies have shown that drinking at least two cups of tea a day will help reduce risk of heart disease and stroke, lower total and LDL cholesterol and help patients recover from heart attacks faster. So drink up, your heart will definitely thank you!
2. Hot Day Thirst Quencher

The most refreshingly, flavorful beverages begin with the purest, perfect tea. Give your picnic by the beach, cook-out, party or family dinner a zing with Pokka's irresistible tea range. It is the ideal way to rehydrate while enjoying your time out with friends and family.
3. Brighten Up Festivities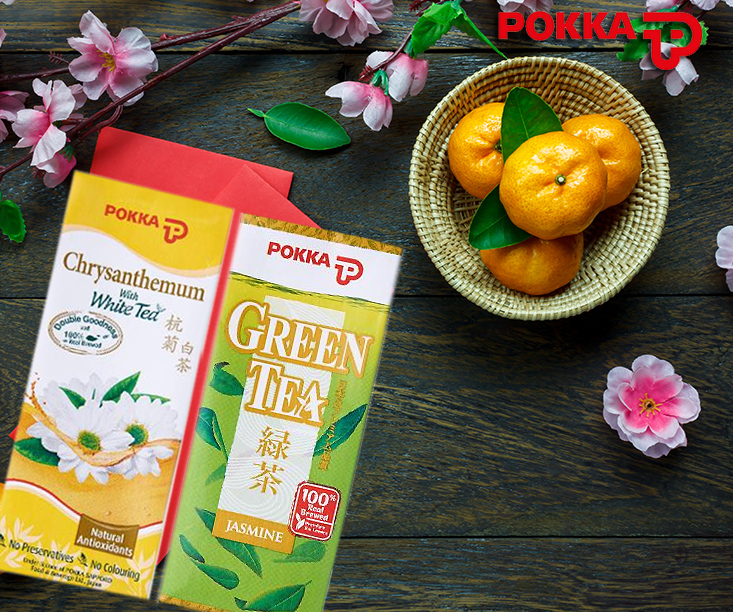 During festivals such as Deepavali, Hari Raya and Chinese New Year, we love to load on the murukus, keropoks and cookies while washing them down with lashings of carbonated drinks. Instead of gulping down unhealthy sodas, why not savour the refreshing taste of Pokka tea? Made from real tea leaves, it tastes amazing! You can celebrate the festivities with Pokka tea, knowing that its natural antioxidants are working hard to help neutralise free radicals (harmful oxygen molecules) in the body that we develop through the food we eat and from environmental pollution. It also comes in handy tetra packs, cans or bottles in various sizes so you can stock up and hydrate your family and guests.
4. Love At First Sip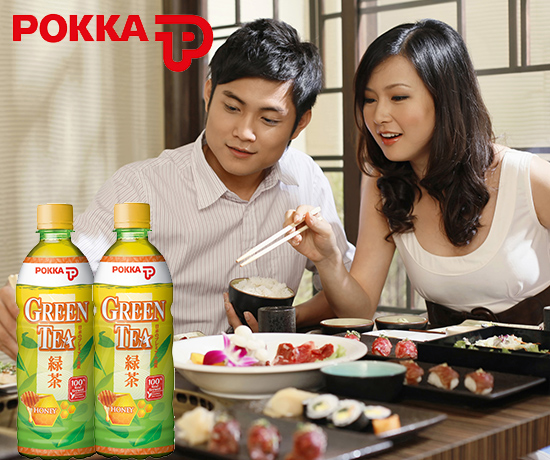 Spice up the romance with Pokka Honey Green Tea! It's a great way to treat your sweetheart whenever you are out on a date. Infused with real honey yet with lower sugar content, Pokka Honey Green Tea exudes a fragrant aroma and a fresh crisp green tea taste to balance the sweetness of the honey. It will make every date sweetly memorable.
5. After A Hard Day's Work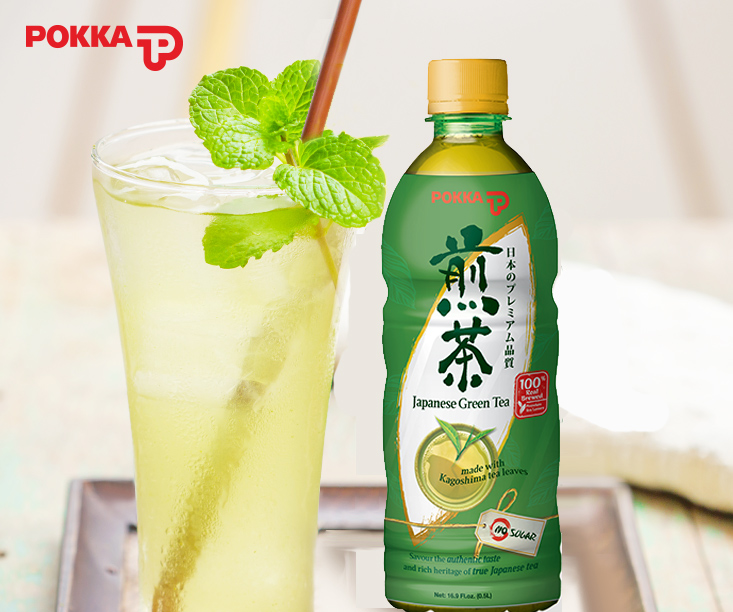 There is nothing like braving through the traffic, arriving at home and reaching into the fridge for an ice cold Pokka tea. Its natural antioxidant properties help lower blood pressure and combat signs of aging. So it's a great way to rejuvenate your senses after a hard day at work. Best of all, the Pokka tea range comes in five delicious flavours, which means there is something different you can enjoy every single day of the work week!
High Quality Pokka Tea Made From Real Tea Leaves
Pokka's tea range is made from quality tea leaves that goes through a state-of-the-art process which ensures that the tea is perfectly brewed at optimum hygiene levels without sacrificing flavour. It contains no artificial coloring and preservatives, so each sip is a sip full of antioxidant goodness. For a sugar-free authentic Japanese Pokka tea experience, try the Pokka Japanese Green Tea No sugar which is brewed from Kagoshima tea leaves.
Pokka's products are certified halal and can be enjoyed by every Malaysian of all ages. Pokka Jasmine Green Tea has recently garnered the prestigious international iTQi 2016 Superior Taste Award with 2 gold stars. This is a testament of the company's commitment to the highest quality standards.
Have a tea-riffic day with Pokka! Their extensive tea range comes in 500ml, 1 liter, 1.5 liter, PET bottles, 300ml cans and 250ml tetra packs and includes the following:
For more information about Pokka and its yummylicious drinks, visit their Facebook page.