5 Best Bedding Products To Help Your Little Angel Sleep Soundly
Whether you're using a bouncer, cot, or mattress, it's important to ensure that your little one has a comfortable place to sleep. After all, babies require a lot of sleep in order to develop and grow. Keep your baby comfy and safe with these top bedding products.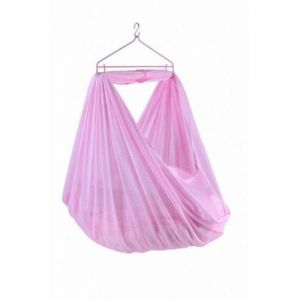 Best Baby Hammock
Baby hammocks are a traditional option that has grown more and more popular with parents over the years. The hammock (or cocoon) is hung from the ceiling, door frame, or freestanding stand, providing a safe sleeping option for babies up to 18 months old. Baby hammocks are designed to provide your baby with a cradled environment that feels similar to being in the womb – providing a sense of security that promotes a deep and restful sleep. Babylove Soft Sarong Netting with Head N is a polyester based baby hammock that's soft on the baby's skin, with a textured design that ensures good ventilation. Aside from that, this product has a flexible design, allowing your little one to enjoy a sleeping position in any portion of the fabric.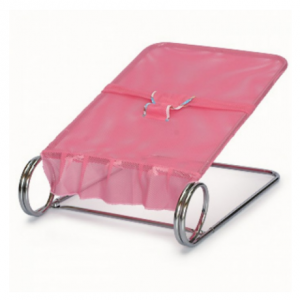 Best Baby Bouncer
A baby bouncer is designed to bounce with the movement of your baby. They're great for babies in the early stages of development, allowing them to recline at ease in a comfortable and fully supported position. The springy up-and-down motions not only satisfies the baby's desire for movement but also helps develop the muscles necessary for crawling. My Dear Dismantle Able Bouncers are perfect for traveling parents because it's designed to be easily dismantled and stored in a box. The pinhole netting provides better circulation, preventing your baby from feeling hot and sweaty, while the chrome coating is much more durable compared to normal paint coating.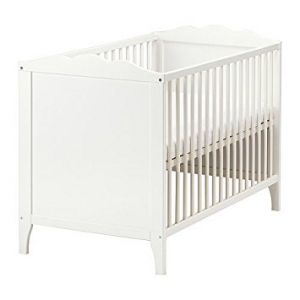 Best Baby Cot
Baby cots (also known as cribs or cradles) are small beds that are made specially for infants and very young children. It provides a safe space that 'belongs' to the child, letting them rest peacefully without the risk of being disturbed by other children or pets. Cots also keep the baby confined into their safe space, keeping them from crawling too far and getting into trouble. The Hensvik cot is designed to allow your baby to sleep safely and comfortably, as the durable materials in the base have been tested to ensure that they provide the support your little one's body needs. The cot base is also well ventilated, providing good circulation to ensure that your child can enjoy a pleasant sleeping climate.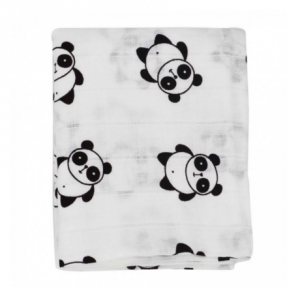 Best Baby Blanket
To ensure a good night's sleep, it's important to get a blanket that will make your little one feel comfortable and secure. Lunavie Swaddle Muslin Blanket is made from 100% cotton, providing a soft and breathable fabric that helps babies sleep more peacefully. This super-light blanket comes with Ultra-Fresh Treatment that provides it with Antifungal and Antibacterial features. Designed to be safe and gentle on baby's skin while being durable enough for machine washing, the Lunavie Swaddle Muslin Blanket can also be used as a nursing cover, stroller cover, or burp cloth.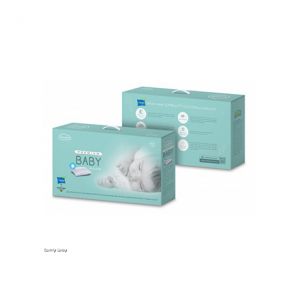 Best Baby Pillow
Perfect for babies over 12 months old, baby pillows are often said to prevent plagiocephaly or 'flat head' syndrome. Comfy Baby Pillow uses memory foam which reacts and responds to body heat and weight, optimizing the support it provides by eliminating all pressure points that the body would normally be subjected to. Unlike normal pillows, Comfy Baby Pillows are designed to support your baby's head evenly and effectively using safe and breathable material.