Contest Reviewers Announcement (6 – 11 Apr)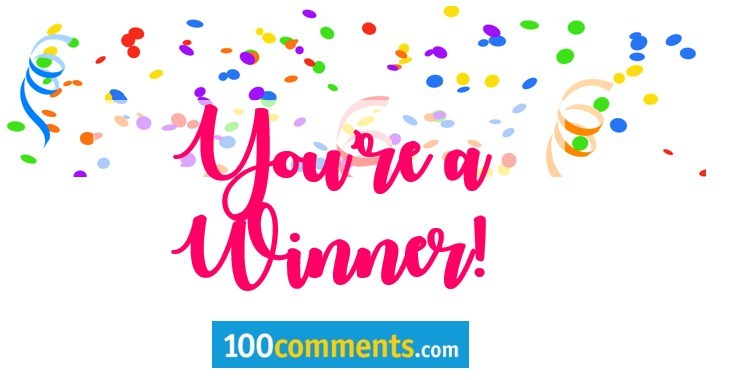 Congratulations to all the reviewers for Innolac Probiotics Powder, Nutriva Oliferin Joint Flex, Baby Organix Extra Gentle Top to Toe Cleanser, BabyOrganix Kids & Family Top To Toe Cleanser,  Canesten Clotrimazole Cream 1% & Bepanthen First Aid Antiseptic Wound Healing Cream, Clearblue Digital Ovulation Test and Friso Gold 4! Kindly email contest@100comments.com your details as mentioned below to receive further instructions and delivery of your product:
FB Name
Full Name
IC Number
Mailing Address
Mobile Number
Email Address
***IMPORTANT***
As this is a "product for review" giveaway, you are required to write a review (minimum 30 words in any language) with a photo of the actual product on the following links within 2 weeks of receiving the product. Those who did not submit their reviews will not stand a chance to win future contests here.
Innolac Probiotics Powder (yes, we have picked 10 more winners!)
Review Link: https://100comments.com/innolac-probiotics-powder/
1. Marsya Nazira
2. Eve Ying
3. Victoria Low
4. Racy Chin
5. Princess Nurul
6. Mio Mio
7. Summer Lim
8. Jeff Wong
9. Chan Hoi Yee
10. Adeline Lim
Nutriva Oliferin Joint Flex
https://100comments.com/oliferin-joint-flex-triva/
1. Bollywan Hooi
2. Chriss Tee
3. Nur Arina
4. Sherry Go
5. Nor Hidayah Azreen
6. Suwaibah Cties
7. Kirrthana Kubendran
8. Marcus Wong
9. Betty Liew
10. Gin Ai Lei
11. Lee LiLian
12. Lui Chai Hoong
Baby Organix Extra Gentle Top to Toe Cleanser 
https://100comments.com/babyorganix-extra-gentle-top-toe-cleanser/
1. Kaness Nur Anis
BabyOrganix Kids & Family Top To Toe Cleanser 
https://100comments.com/babyorganix-kids-family-top-toe-cleanser/
1. Chen To Nat
Canesten Clotrimazole Cream 1% & Bepanthen First Aid Antiseptic Wound Healing Cream x 2 sets
https://100comments.com/canesten-cream/
https://100comments.com/bepanthen-first-aid-antiseptic-wound-healing-cream/
1. Danny Tiew
2. Dianz
Clearblue Digital Ovulation Test 
https://100comments.com/clearblue-digital-ovulation-test/
1. Liong Yien
Friso Gold 4
https://100comments.com/friso-gold-step-4-milk-powder/
1. Azlyna Awang
2. Lys Leoi