Product Details
Transform the way you travel with a Standard Chartered card that lets you earn air miles faster than ever while offering you comfort between trips, along with exclusive travel packages and merchant offers across the region. Enjoy these privileges and more with the all-new WorldMiles World Mastercard® credit card.
Benefits and Features:
The faster way to earn air miles
Easily collect WorldMiles points when you spend overseas and convert them to your preferred frequent flyer programme air miles online, or redeem travel vouchers from Asiatravel.
Promotion
Get up to RM100 cashback when you activate your card within 45 days from card approval date.
Exclusive travel privileges
The Standard Chartered WorldMiles Mastrecard credit card is designed to provide for your overseas travels:
– Unlimited plaza premium lounge access: Enjoy your airport experience with free access to Plaza Premium Lounge in KLIA and KLIA2
– Complimentary airport ride transfer: Get up to RM80 cashback on your airport limousine or KLIA Ekspres ride home when you return from overseas travel, by performing 3x overseas transactions in the past 30 days
Exclusive travel and lifestyle offers
Enjoy rebates for hotel booking rates, merchant offers from over 700 spots across the region, and World Mastercard® experience globally.
– Cross border privileges: Enjoy exclusive merchant offers from over 700 spots in Malaysia and Singapore, and more to come.
– World Mastercard® offers and experiences: Enjoy global offers for travel including luxury hotels, shopping, nightlife, lifestyle, entertainment and more. Explore experiences in exciting dining venues and tee-off at renowned golf courses across the world. What's more, be assisted by Global Concierge available 365 days a year.
– PYO Travel: 8% instant discounts on PYO Travel Packages (Flight + Tour). Valid till May 2018. Click here for full terms and conditions.
Card Info: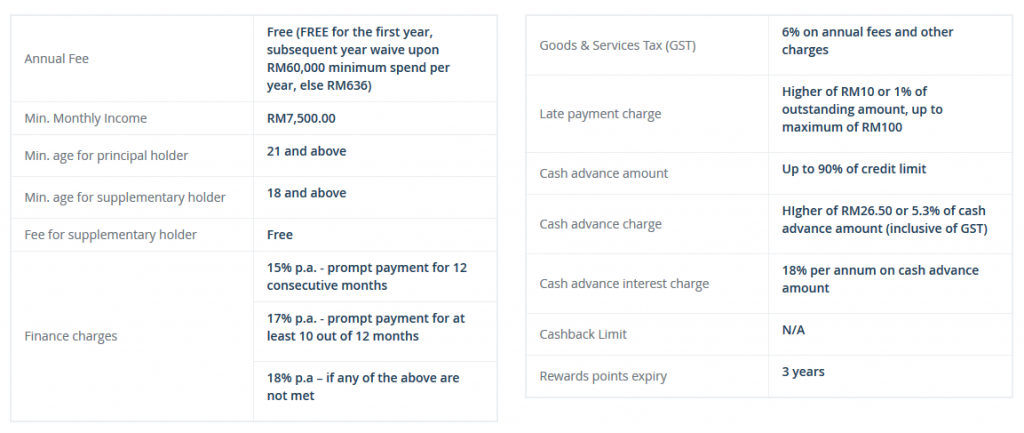 You may also like...