Product Details
Amazing cashbacks await with the HSBC Amanah MPower Platinum Credit Card-i!
This card gives you up to 8% cashback in big chains such as Giant, Tesco, AEON Big, or Mydin for expenses exceeding RM2, 001 per month. You also get the same amount of cashback based on your petrol spending at brands such as Shell, Caltex, Petronas, or BHP. On top of that, cardholders can enjoy a 0.2% cashback on all your local entertainment and shopping spending.
Features and Benefits:
VIP SmartPrivileges Programme: Indulge in exclusive deals and special VIP treatments from us while enjoying great savings at more than 6,500 Shopping outlets nationwide with your HSBC Amanah MPower Visa Platinum Credit Card-i. With new and exciting offers every month, you'll be spoilt for choices.
Cash Advance: Prepare yourself for unannounced emergencies with HSBC Amanah Cash Advance programme.
Balance Transfer: Enjoy amazing savings with HSBC Amanah Balance Transfer Plans.
GRACE FREE PERIOD: Enjoy 20 days grace period on all Shopping transactions from the posting date of the said transactions, provided all outstanding balances as stated in the monthly statement of the previous month are fully settled. In the case of late payment, finance charges on Shopping transactions will be calculated from the posting day of the said transaction. No finance charges for balance transfer or cash advances.
Security: Keeping your financial and personal information safe and secure is our highest priority. Your HSBC Amanah Credit Card-i comes with the most sophisticated levels of technology and processes to protect your privacy while preventing fraudulent transactions on your credit card in case of loss or theft. We also provide worldwide takaful coverage and protection cover in making sure your experience with HSBC Amanah is worry-free.
Card Info: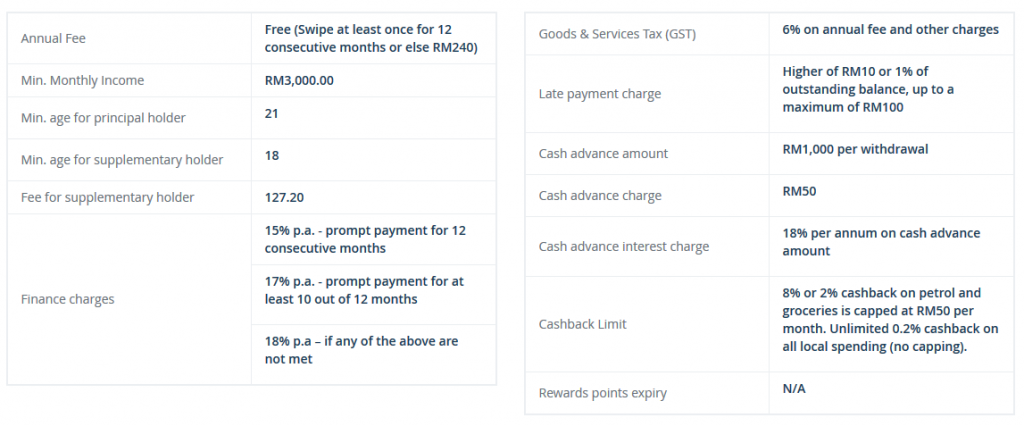 You may also like...