ZEISS Introduces Innovative Solutions for UV Protection and Myopia Management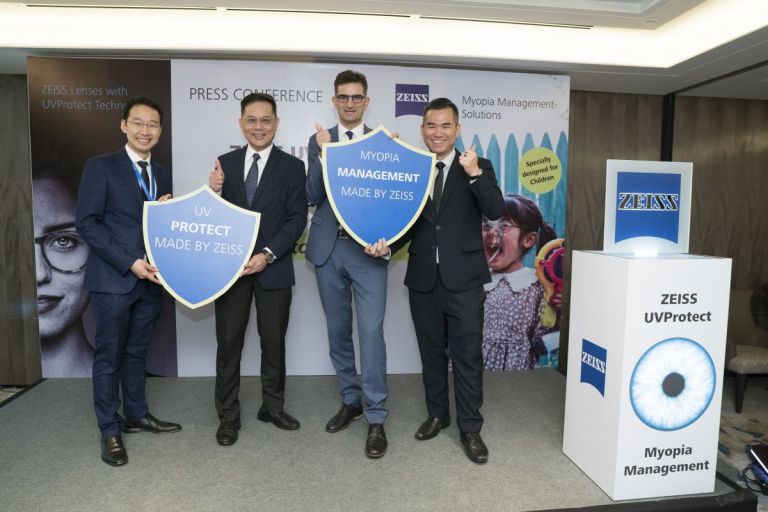 Kuala Lumpur, 10 October 2018 — ZEISS, the world leader in optics and optoelectronics, has introduced two new ranges of innovative solutions aimed at enhancing protection of the eyes from ultra-violet (UV) radiation and managing one of the most prevalent eye conditions among children in Asia, progressive myopia.
ZEISS is the first manufacturer in the world to introduce full UV protection in all its clear plastic lenses. Featuring the innovative ZEISS UVProtect™ Technology and ZEISS DuraVision UV anti-reflective coating, ZEISS clear lenses provide true sunglass-level protection from all sides, including the back surface.
It has also launched the new ZEISS MyoVision Pro and Myokids lenses to help better manage myopia progression in children. Specially designed for children's anatomy and lifestyle, the new lenses offer optimal correction of myopia with uncompromised distance vision based on proven scientific approaches. They also provide full UV protection.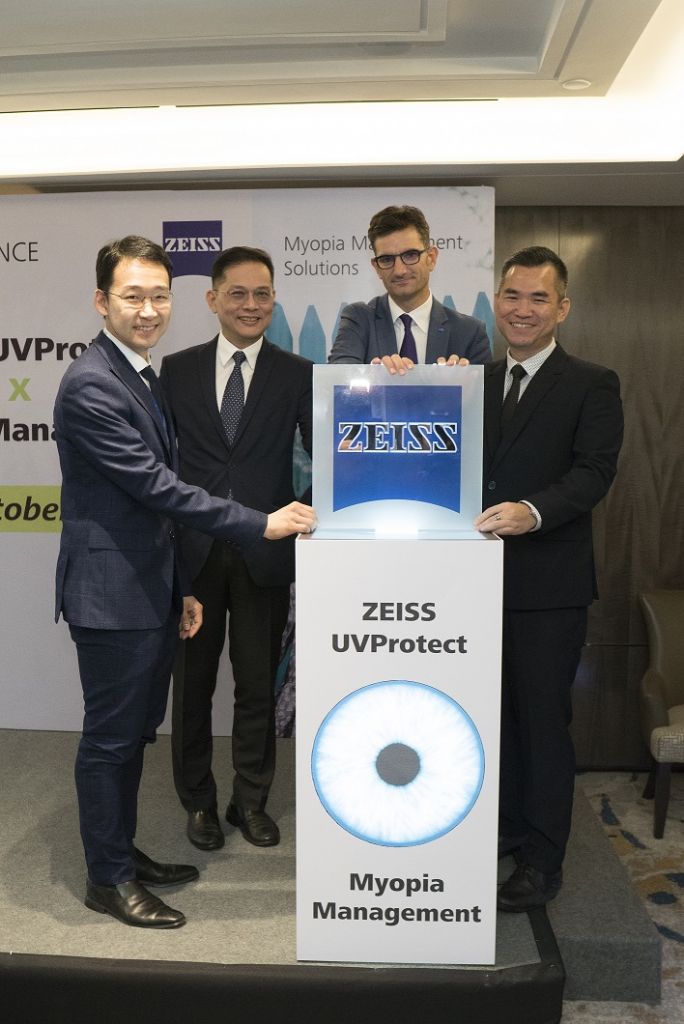 According to Vincent Mathieu, Vice-President Asia South Region — Vision Care Business Group, ZEISS, the obsession for optical perfection that drives ZEISS has fuelled innovation in the two areas.
"Firstly, we are trying to drive a change in status quo of our industry to improve the standard of eye care with regards to UV radiation exposure, an area neglected by most manufacturers. UV rays between 380 and 400 nanometre (nm) are responsible for most UV-related eye damage, including cataracts. And about 48% of world blindness is caused by cataracts. Yet, 80% of clear lenses in the market do not offer full UV protection.
Secondly, there is an alarming growth in progressive myopia among the young in Asia due to rapid urbanisation and digitalisation. There is still no treatment with sustainable long-term outcomes, which is why we talk about 'Myopia Management.' At ZEISS, we focus on giving parents effective solutions so that their child's short-sightedness or myopia remains manageable while preventing subsequent visual impairments or eye diseases as much as possible," he said.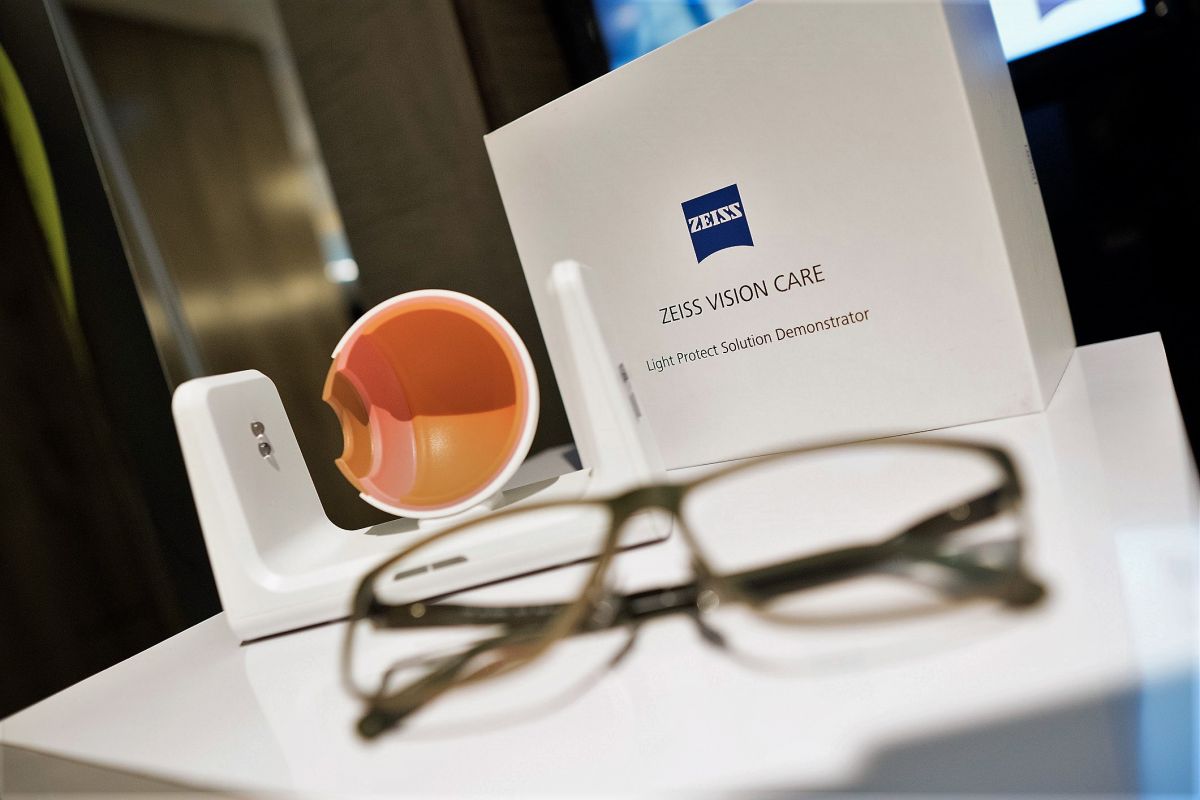 New standard of true UV protection
ZEISS is creating a new standard of eye care by including unprecedented full protection against UV rays up to 400 nm in all its clear plastic lenses.
This exceeds the current industry standard of 380 nm and meets the actual standard of UV protection as defined by the International Commission on Non-Ionizing Radiation Protection (ICNIRP) and the World Health Organisation (WHO).
ZEISS's clear, all-day spectacle lenses with UVProtect™ Technology offer the same UV protection as premium sunglasses by completely blocking direct UV rays from the front.
To offer patients true protection from all sides, ZEISS has also developed an additional anti-reflective layer on the back of the lens. ZEISS DuraVision UV coating reduces the indirect light reflected into the eye and complement the protection offered by ZEISS UVProtect™ Technology.
The combination of ZEISS UVProtect™ Technology and ZEISS DuraVision UV ensures that ZEISS clear lenses are the first in the market to effectively protect the eyes and surrounding skin.
Dr. Ong Chin Tuan, Consultant Ophthalmologist, Oculoplastic and Lacrimal Surgeon, took the opportunity to highlight the dangers of UV radiation on the eye and steps to minimise the harmful effects.
"UV radiation is essential for human health but excessive exposure can be harmful to cornea, lens, retina and skin as the human eye and eyelid skin are especially vulnerable. The harmful effects from prolonged exposure include photokeratitis (sunburn of the cornea), cataracts (which is clouding of the eye's lens that can lead to blindness), photo ageing of the eyelids and skin damage," he said.
New myopia management lens solutions for children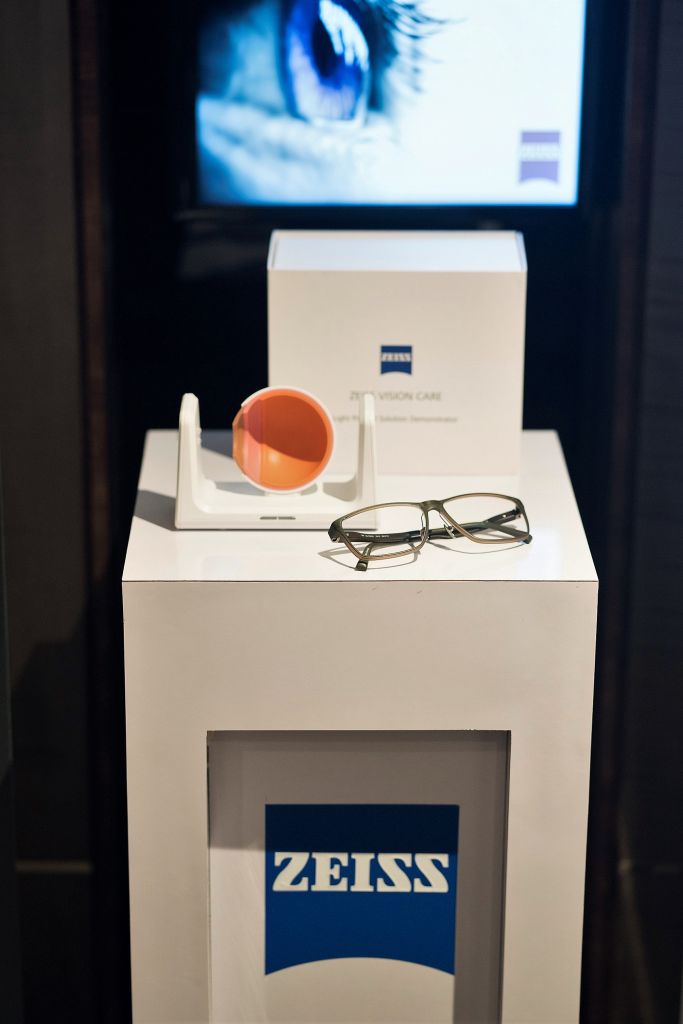 The company has also announced the availability of the new ZEISS MyoVision Pro and MyoKids lenses for children. These solutions are specially designed to help actively manage myopia progression and prevent its negative effects in children between the ages of 6 and 12, the critical age for eye development.
The unique ZEISS MyoVision Pro spectacle lens manages peripheral hyperopic defocus to reduce myopia progression in children's eyes. It is the first single vision myopia management lens design with extremely easy dispensing, handling and fast adaptation times.
ZEISS MyoVision Pro precision lenses are highly asymmetrical, aspheric eyeglass lenses with different designs for the right and left eye that are calculated and manufactured exclusively with ZEISS freeform technology.
The new ZEISS MyoKids lens is designed to provide optimum control of the accommodative lag during near vision tasks while still providing clear and comfortable vision at all distances. The reduction of accommodative lag is known to result in a potential reduction of myopia progression.
The newly developed design of ZEISS MyoKids precision eyeglass lenses makes near vision tasks easier. In combination with Digital Inside Technology from ZEISS, the lens design has also been optimized for the frequent use of smartphones and tablets.
Both ZEISS MyoVision Pro and MyoKids feature AgeFit Junior Technology, which incorporate the age-specific values and take into consideration anatomical needs to optimally correct and control the myopia of children aged 6 to 12.
Alarming prevalence of progressive myopia in Asia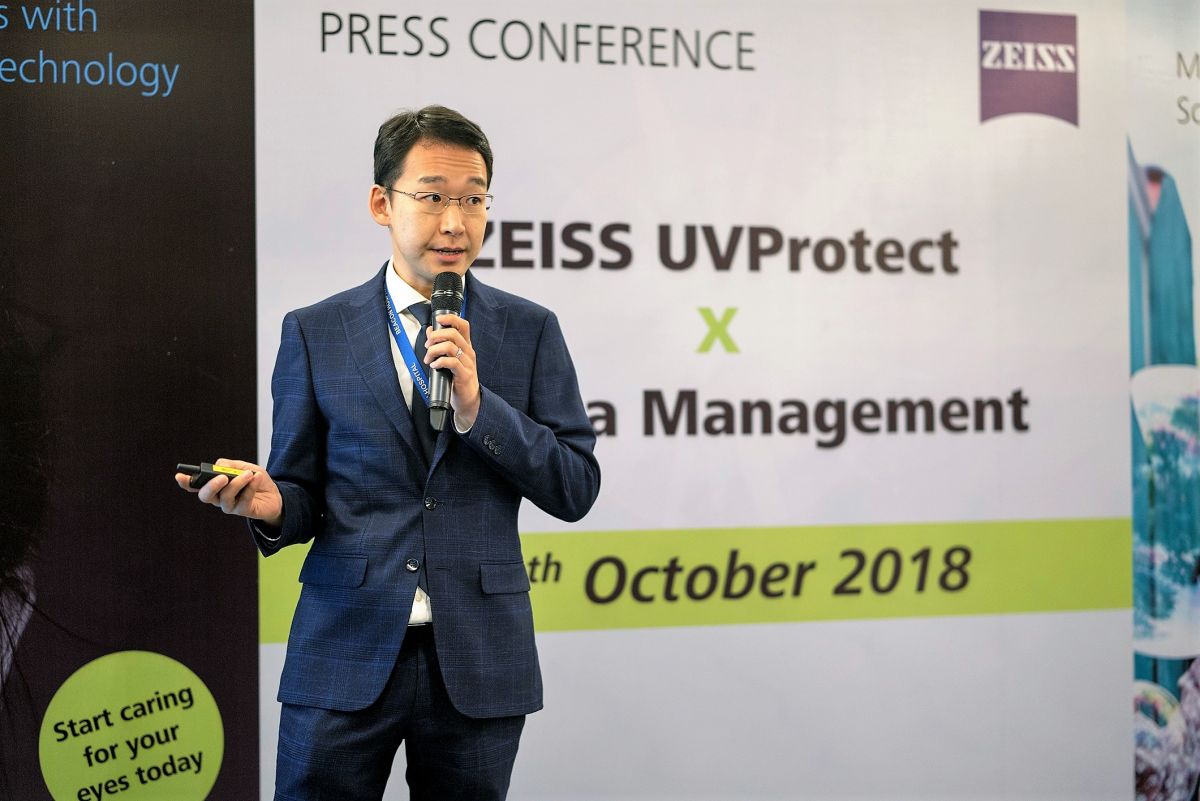 Meanwhile, industry experts including opticians, optometrists, ophthalmologists and eyeglass manufacturers have expressed alarm at the increasing prevalence of myopia in Asia, where almost 9 out of 10 children and teenagers up to 20 years old are myopic[1]. This includes progressive myopia, a form of short-sightedness that becomes more severe over the years and can lead to high myopia.
Datuk Murphy Chan, CEO of Eyecon Group and Vice-President of Asia Optometric Congress mentioned that based on studies, by 2050, it was estimated that nearly half of the world's population may be myopic.
"Myopia, also known as 'short-sightedness', causes people to have difficulty seeing distant objects clearly. Higher level of myopia will increase the risks of serious eye conditions, which may lead to permanent blindness. Based on recent updates on myopia research, there is a need for eye care practitioners to communicate with parents on the different types of myopia control options available for their children to correct and slow down the progression of myopia," he said.
Myopia begins to develop in childhood, mainly due to urbanisation and digitalisation. The problem is exacerbated by school attendance and the extensive use of digital devices, which forces the eye to adapt to near-vision work, which is to accommodate a short distance over a prolonged period.
As a result, children are not exposed to enough natural light necessary for healthy eye development – especially in late childhood and adolescence.
Insufficient exposure to daylight increases the likelihood of developing myopia. Spending just 45 minutes outside could reduce the progression of myopia by 25 percent as natural light provides stimulus and boosts the production of dopamine on the retina.
In addition to limiting natural vision, myopia poses an elevated risk of severe eye diseases. The elongation of the eye increases the likelihood of retinal detachment, a gray clouding of the eye (cataract), and excessive eye pressure (glaucoma). There is also the risk of macular degeneration which can lead to serious visual impairments and, ultimately, blindness.
Currently, no one in the industry has one-and-only treatment for reducing myopia because of its "multifactorial" causes. Therefore, managing myopia involves combination of behavioral treatments, medical and optical treatments that include orthokeratology and atropine eyedrops but eyeglasses are the most common method due to their low risks and lack of side effects.