The World's First Ultra Heroes Official Shop & Restaurant In Malaysia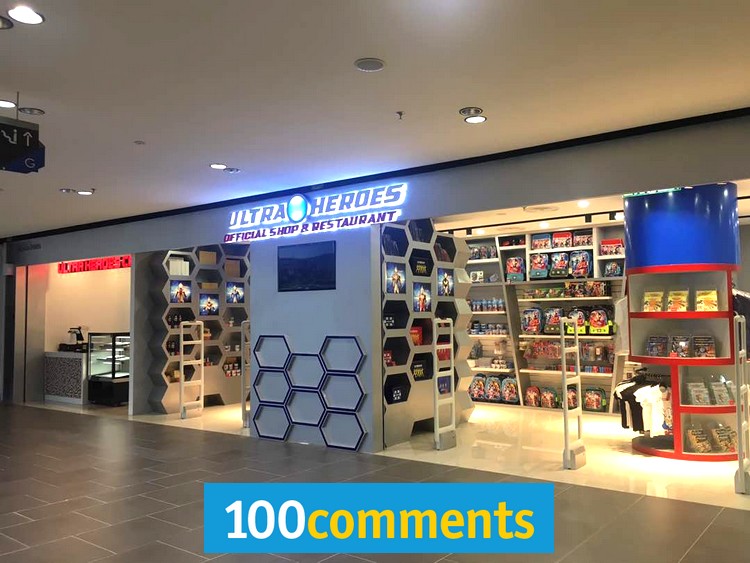 Attention all Ultra Heroes' fans, the World's first Ultra Heroes Official Shop & Restaurant is now open at Glo Damansara. A collaboration between Circle Corp and Tsuburaya Productions (Japan).
Ultra Heroes Food & Limited Edition Collectibles
This exclusive store located at Glo Damansara is the World's first Ultra Heroes Official Shop & Restaurant is approximately 4000 sq ft and can cater up to 120 people at one time. It is a true heaven for all Ultra Heroes fans, as you can find not only toys and necessities for the kids, but also collectibles for the adults.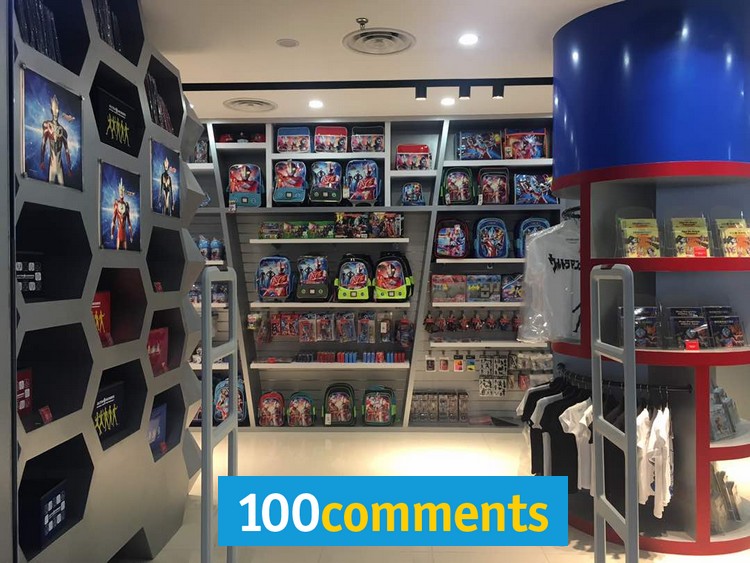 The shop features over 300 types of Ultra Heroes products. Other than different characters of Ultra Heroes, you can also find 65 special edition figurines of Ultra Heroes here!
Come visit the "Star Character" of the store, Ultraman Tiga which is one of the most popular among all the Ultra Heroes! 65 special edition 45cm silver Ultraman Tiga figurines will be on display at the store. These worldwide limited edition figurines are not for sales, but fans are welcomed to admire them up close and even take pictures with them! Also selling in the shop are limited edition Ultra Heroes t-shirts and other products imported from Japan.
Global Fandom
Ultra Heroes is a Japanese science fiction television series created by Eiji Tsuburaya of Tsuburaya Productions in 1966. The series created a whirlwind in Asia, and became the childhood superheroes for all kids in the 70s and 80s. In conjunction with its 50th anniversary celebration, the first Ultra Heroes Official Shop & Restaurant is now opened at Glo Damansara in Kuala Lumpur, Malaysia.
Making its first appearance in 1966, Ultra Heroes feature the ultra-crusaders of the Universe that protect the World from a myriad of Ultra Monsters. During the launch event, the Ultra Heroes made a special appearance in Malaysia, to meet their fans.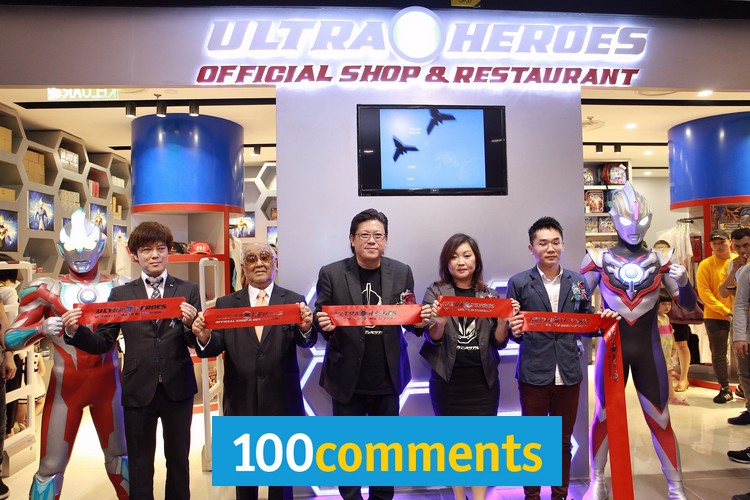 Founder & CEO of Circle International Holdings Limited Dato' Brian Tan said he felt honored to have the opportunity to collaborate with Tsuburaya Productions, which is one of Japan's most outstanding enterprises.
"Through the cooperation, we learned a lot about Japan's corporate culture, especially their high expectations in professionalism and attention to details. It is a great pleasure for Circle Corp to team up with an international brand, and I am anticipating more collaboration opportunities in the near future," he added.
Tsuburaya Productions' International Business Department Intellectual Property Produce Division Senior Officer Mr Takamasa Kitazawa said he was impressed with the capabilities and level of commitment from Circle Corp's team.
"To ensure we bring the real spirit of Ultra Heroes to the Malaysian fans, we had very strict demand on Circle Corp. We are optimistic about Malaysia's market as we know there are many Ultra Heroes' fans out here," he said.
F&B Branding General Manager Mr Eric Lim said he is happy to witness the opening of the World's first Ultra Heroes Official Shop & Restaurant.
"We put in a lot of effort for this exclusive store, and we aimed to bring nothing but the best experience for the Ultra Heroes' fans. We spent a long time to create the theme for the food, to ensure not only the best in presentation, but also in taste and food quality," he said.
Up close and Personal with the Ultra Heroes
The Ultra Heroes-themed restaurant is a place suitable for all ages. Parents can reminiscence their childhood heroes while introducing them to the younger generation. The restaurant has an extensive menu of up to 60 dishes, including the highly recommended "Ultraman Tiga Burger". The restaurant also has private function rooms to cater for private events and special occasions. Every week, different characters of Ultra Heroes will make special appearances in the restaurant to interact with the customers.
Collect All 18 Special Edition Coasters
As part of their opening promotion, order certain food from the Ultra Heroes menu in the restaurant to get a free limited edition coaster (18 different designs), while stock lasts. Kids meals will also come with free Ultra Heroes' stickers. Other than dine in, Ultra Heroes Restaurant also provide takeaways. Coffees and desserts sold in the restaurant will also feature the Ultra Heroes design motif and elements, guaranteeing the ultimate Ultra Heroes' experience for all fans.
For more information about the Ultra Heroes Official Shop & Restaurant, please visit our Facebook Page Ultra Heroes Shop or contact 03-28567404.