Wipe Off Your Makeup With These 10 Absolute Best Makeup Removers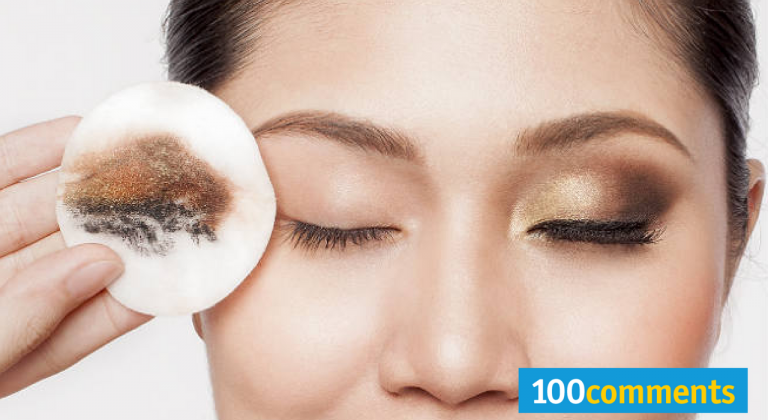 Makeup is not easy to take off especially for waterproof formula makeup. Using clean water and facial cleanser is not enough and there will still be some residue that is visible on the skin. Before washing up with your daily face cleanser, it is recommended for you to dislodge the stubborn makeup with a makeup remover that is gentle yet effective. There are a lot of makeup remover on the market that offers different types of formulas and ingredients. Here are our suggestions for 10 absolute best makeup removers for you.
Maybelline Lip And Eye Makeup Remover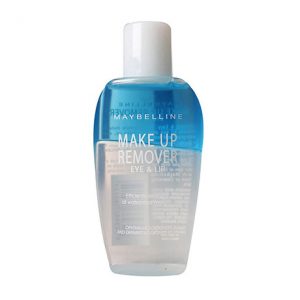 The best-selling makeup remover that breaks down the most stubborn long-wear and waterproof makeup, especially waterproof mascara that is hard to remove. This makeup remover has a gentle formula that instantly removes all makeup without causing any irritation to the skin. Just wipe it off with a facial cotton pad to remove the makeup. You only need to use in an adequate amount but the result is amazing! It is specially formulated to effectively remove makeup yet gentle on the skin. Your skin will feel moisturised with no greasy residue and the soothing formula cools and refreshes the skin. Read reviews about Maybelline Lip & Eye Makeup Remover.
L'Oreal Paris Dermo-Expertise Gentle Lip & Eye Make-Up Remover
An innovative product from L'Oreal. The eye & lip makeup remover is specially formulated for waterproof and long-lasting makeup. It effectively removes all the dirt whilst leaving your skin soft without any oily sensation. It has 2 separate makeup remover where the blue phase is enriched with gentle oils that instantly removes waterproof and long-lasting makeup and the clear phase is a soft lotion to leave your skin with a pleasant fresh sensation. So this makeup remover is gentle and soothes the skin. Click to know more about L'Oreal Paris Dermo Expertise Gentle Lip & Eye Makeup Remover.
Banila Co. Clean It Zero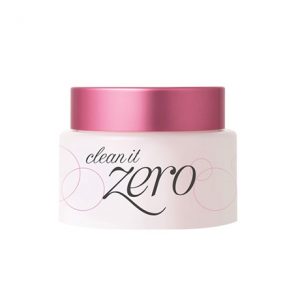 Amazing product and everyone loves it! This product is really hyped and people rated it as a great makeup remover ever. The texture of this product is a balm, different than the normal liquid makeup remover that you can get on the market. The cleansing balm melts away dirt, makeup and oil thus leave your skin clean in just a second! There's a reason why it has won so many fans across Asia. The compact size makes it easy for you to bring it anywhere. Such a great investment for makeup junkies. Read reviews about Banila Co. Clean It Zero.
Biore Make Up Remover Eye & Lip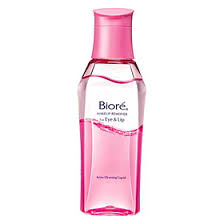 The micro-cleansing formula softens even heavily layered waterproof mascara for easy removal. Biore Makeup Remover for Eye & Lip is gentle on the eye and lashes and it reduces the need for excessive, hard and repeated wiping around the eye. As eye area is much sensitive and thin, it is vital for you to gently wipe it and this product let you do so. It contains hyaluronic acid moisturizing ingredients to keep the skin around eye moist. It won't leave any oily residue. Click to know more about Biore Makeup Remover for Eye & Lip.
NARUKO Tea Tree Blemish Clear Make-up Removing Cleansing Mousse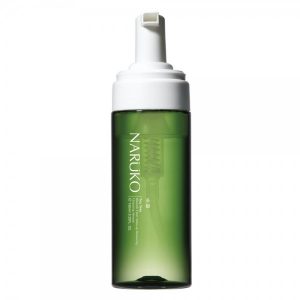 NARUKO makeup remover mildly removes, cleanse makeup and any impurities. It deeply clean, improve acne and pore. This makeup remover clears up within the pore and helps skin metabolization as well as balance and condition oil secretion. It also improves antibacterial capacity prevent acne and breakouts. Not only that, it tightens skin, refines pore size, resulting in a soft and smooth skin and also increases skin translucence. Read reviews about NARUKO Tea Tree Blemish Clear Makeup Removing Cleansing Mousse.
Bio-Essence Miracle Bio Water Make Up Remover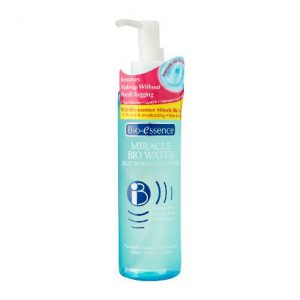 Uniquely formulated with Spring Water and Bio-Energy Fluid, the new miracle bio water is one of its kinds with the lowest salt content and hypoallergenic. This product is dermatologically tested which provides power hydration and instance soothing sensation as your skin need to stay well hydrated in order to remain moist, supple and healthy even in a hot condition. Contains 60% miracle bio water and enriched with bio energy fluid to effectively remove makeup and impurities while moisturising skin. It also removes makeup without tugging on the delicate skin. Thanks to the smooth jelly texture that glides over skin, protecting skin against harsh cleansing motions. Click to know more about Bio Essence Miracle Bio Water Makeup Remover.
Nivea Extra Bright Make Up Clear Cleansing Water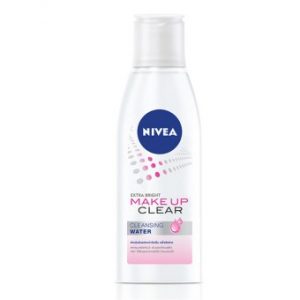 NIVEA makeup remover helps remove all kinds of makeup even on eye area without leaving skin feeling greasy. It cleanses deeply while moisturising and refreshing the skin with its effective yet mild cleansing complex. This makeup also does not leave any residues such as colourants, perfume alcohol, parabens and silicons. Your skin will look radiant and glowing. It is suitable for normal to combination skin. This product comes in a simple transparent plastic bottle with a flip-top cap for easy using. The texture does look and feel like water. Simply put it on a cotton pad and wipe off makeup on your skin gently. Read reviews about NIVEA Extra Bright Makeup Clear Cleansing Water.
Etude House Lip & Eye Makeup Remover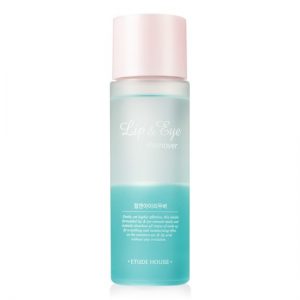 Etude House Lip & Eye Makeup Remover is gentle on the skin yet still highly effective in removing makeup. This double formulated lip & eye remover easily and instantly dissolves all traces of makeup for a soothing and moisturizing effect even on the sensitive areas especially eye and lip. It won't cause any irritation or clogging up the pores. This makeup remover is proven safe and gentle on the skin. Have you tried this makeup before? SHare you reviews about Etude House Lip & Eye Makeup Remover here.
Mary Kay Oil Free Eye Make Up Remover
This effective and powerful makeup remover gently removes eye makeup including waterproof mascaras without tugging or pulling the delicate skin the eye area. The formula of this product does not leave skin feeling greasy. It is clinically tested for skin irritancy and allergy. It is also suitable for contact lens users without irritating the eyes. Besides, it is suitable for sensitive skin and sensitive eyes. Hypoallergenic, oil-free and ophthalmologist-tested. Read reviews and info about Mary Kay Oil-Free Eye Makeup Remover.
Clinique Take The Day Off Make Up Remover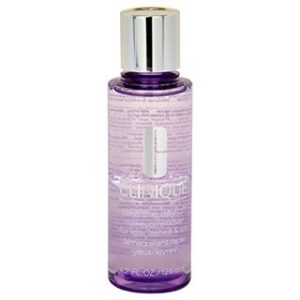 Instantly removes make-up on lids, lashes & lips Provides a super-gentle cleansing for eye & lips area. Clinique Take Day Off Makeup Remover offers a gentle formula without irritation. Thus, leaves skin feeling perfectly clean & comfortable. It is perfectly gentle and safe on the skin as it is ophthalmologist-tested and even perfect for contact lens wearers. This high-ranking product is known for its high-quality ingredients and effectiveness. Gently wipe off makeup using this makeup remover that cares your skin. Click to know more about Clinique Take Day Off Makeup Remover.