Why Endure Miscarriages? Verdure Healthcare Helps to Identify and Treat the Root Causes!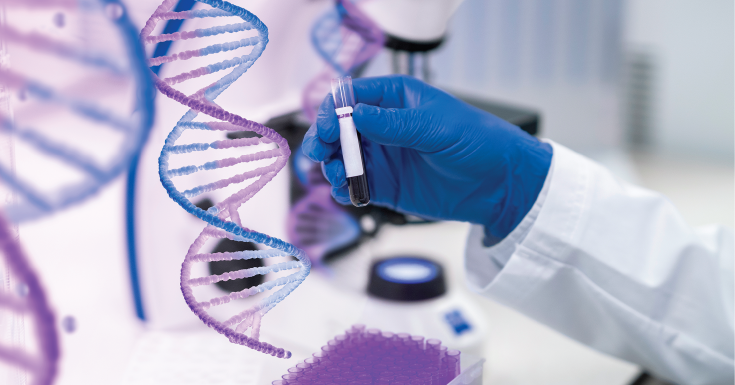 As heartbreaking as it is to experience even one miscarriage, there are women out there who endure incident after incident of this sad outcome following their initial happy news. Can you imagine for a second, what it must feel like to want to get pregnant so much, do everything right from diet to exercise to managing your stress, and still end up miscarrying the precious one in your belly? Sigh… sounds like a totally hopeless case for many women, doesn't it?
Malaysian mothers are no exception, for countless hopeful couples had their dreams of starting a family crushed due to miscarriages on the part of the woman. In most cases, miscarriages tend to occur before 20 weeks of gestation. Many years ago, there may have been absolute nothing that could save this situation, and what happens just happens, so to speak. Today however, couples have it so good, in so many ways. When it comes down to miscarriages, many modern women today are well-aware of the award-winning Genetic Testing offered at Verdure Healthcare pertaining to this heartbreaking issue. Yes, women who are prone to miscarriages, as well as those who wish to know their own fertility health status can now take control of their own fertility health with the aid of the award-winning fertility centre.
With track records that speak for themselves and awards received in Malaysia as well as in Europe, Verdure Healthcare is a renowned, trusted name when it comes to fertility care and treatments. The centre offers various genetic testing which can help women uncover the root cause/causes of their miscarriages or any other health or fertility issues they may be enduring.
For those who may not be aware of this, Verdure Healthcare offers special screening for 70 over genes related to miscarriages, recurrent pregnancy loss, and even female infertility. It is through this cutting-edge Miscarriage Genetic Testing that women have been able to successfully pinpoint the root cause of their disheartening issue and emerge triumphant as a pregnant expectant mother.
"Verdure Healthcare's Genetic Scientists are led by chief scientists in genetics certified by the Stanford University School of Medicine and the Harvard Medical School in the United States. Experts in their field, they work alongside their clients' Gynaecologist/Obstetrician to develop personalized treatment plans that reap fruitful results. What sets them apart from other fertility centres is that they acknowledge that no two women have the exact same health concerns, and that unique factors about them have to be taken into consideration, including their respective health histories, before a successful treatment plan can be determined."