Why Choose CryoCord?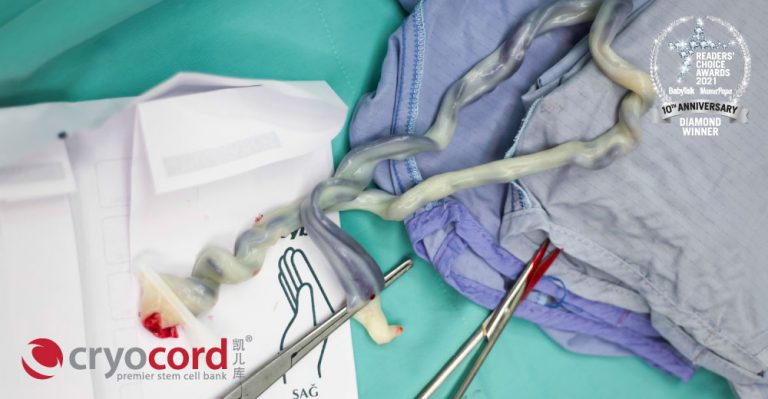 A newborn's umbilical cord blood has been shown to contain stem cells which the human body can use as building blocks of our immune system, blood, and bone marrow, all of which are vital to human health. When the human body is medically harmed, whether by cancer, non-cancerous illness, or genetics, stem cell transplantation may be useful, and at times, absolutely necessary for survival. The patient will be given the ability to create healthy new blood as a result of the treatment.

One of the longest running providers of this particular service is reputable, multi-award winner, CryoCord. It comes highly recommended, especially by parents who have used this service. CryoCord has picked up the Diamond Award, a few times in a row from our Readers' Choice Awards. The Diamond Award is presented to the brands that have won our Readers' Choice Awards for five consecutive years.  This loyalty by their customers, as you can imagine, surely has its reasons!
So, here are the top 7 reasons why you should choose CryoCord for your baby's cord blood storage needs!
1. South East Asia's first to store CordMSCs
More than a decade ago in 2009, CryoCord introduced mesenchymal stem cells (CordMSCs) storage, the first to do so in SEA. CordMSCs, found in abundance in the umbilical cord, are the most primitive and the least damaged from pollution and ageing. These are indispensable new cells that are ready to transform into any other type of cell that's needed in a patient. Ever since then, patients have had a less intrusive and invasive way other than bone marrow transplant to have a new lease of life.
2. Experts in their field (of storing)
Far from being at an experimental or starting stage, CryoCord has earned its reputation of being the expert, with more than tens of thousands of samples stored and this number is growing. With all the success stories to its name and an amiable track record, what you have is nothing short of a multi-award winner fully worthy of its accolades.
3. The only cGMP-certified stem cell bank in the country, with an AABB accreditation to boot
CryoCord is the only stem cell bank in Malaysia with a laboratory certified with cGMP (PIC/S) requisites awarded by the National Pharmaceutical Regulatory Agency a division of the Ministry of Health, Malaysia. To top that off, there is also an AABB-accreditation to its name from the American Association of Blood Banks, the establishment responsible for setting the benchmarks for developments and implementations of quality systems worldwide.
4. The largest laboratory with 10 Class-100 Cleanrooms
Class-100 means that the room has only 100 particles per cubic foot, compared to, say, a typical office space which may have anywhere between 500,000 to 1 million particles per cubic foot of dust, aerosol particles, airborne microbes, and chemical vapours. CryoCord's Class-100 cleanrooms are fitted with High-Efficiency Particulate Air (HEPA) filters, which makes the reputed CryoCord laboratory the safest and cleanest place to handle precious, life-saving stem cells, with a much-reduced chance of cross-contamination!
5. Medical panel led by a reputed industry expert
The medical panel at CryoCord is led by Emeritus Prof. Dr. Cheong Soon Keng, who is responsible for initiating the adult haematopoietic stem cell transplant services at UKM teaching hospital in 1999. Emeritus Prof. Dr. Cheong also researched bone marrow stem cells (HSCs) and bone marrow mesenchymal stem cells (MSCs), whereby his research group was the first in Malaysia to isolate and expand MSCs in vitro in 2001! His research group was also the first in Malaysia to establish human Induced Pluripotent Stem Cells (iPSCs) in 2012.
6. "Treatment-ready" cells on standby for emergencies
All the MSCs at CryoCord undergo cellular dissociation and expansion in the laboratory before they're stored, so that they will be "treatment-ready" when needed. These steps require high expertise and a set amount of time, but are absolutely necessary to ensure that the cells will be ready for use when there is a call for it.
7. Check out these value-added specially developed programmes!
The following value-added programmes speak volumes in regards to CryoCord's dedication toward its clients' wellbeing:
CryoCare: Covers the costs of acquiring a stem cell matched sample for a baby or his/her siblings, or transplantation cost.
CryoSure: Acts as a money-back guarantee that a child's stem cells are ready to be used for treatment when needed.
CryoFree: A waiver of the annual storage fees for the remainder of the 21 years at either of the parents' passing.
CryoMove: To guarantee against the loss or non-viability of stem cells during the transportation to and from the storage facility.
Certified by the Ministry of Health, CryoCord is truly worthy of our readers' trust and confidence when dealing with the precious cord blood of their baby. This is after all, for the future of that baby, or possibly even another family member! Isn't cord-blood saving something every expectant couple should consider? We say it is, and it should be saved at none other than CryoCord, our nation's top stem cell bank.
Once again, CryoCord has emerged as our Diamond Award winner in the BabyTalk Readers' Choice Awards 2020 for the Best Cord Blood Storage.
For more information, visit their website,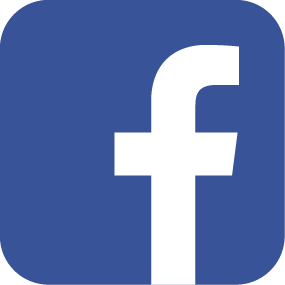 Facebook page and 
 Instagram page.