Where Montessori Learning Meets Love, Diversity, and Fun!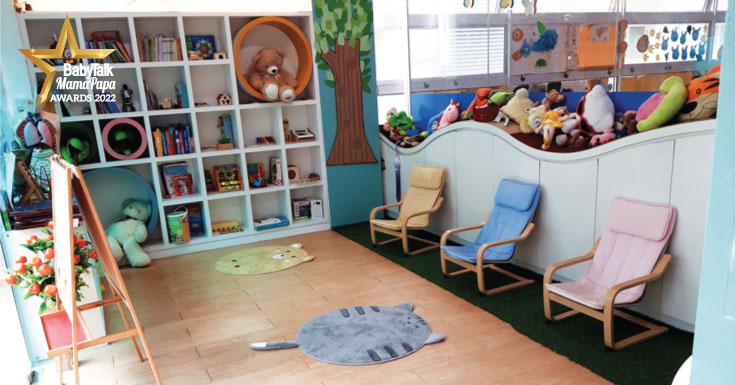 As parents, we are proud of our children and find happiness in every little thing they do. And to every parent, the education of their child is of prime concern, and Malaysian parents are no different! It is important to be supportive of our children's learning journey from an early age, and that begins with providing the best preparatory education to help them develop their cognitive and social skills. So, if you are looking for a preparatory school specialising in Montessori education, why not look into Orange Montessori Kidz at Bandar Puchong Jaya?
About Orange Montessori Kidz
 A preschool is ideally to give the children a fundamental idea about the basic concepts in a fun, loving way. Orange Montessori Kidz is one such preschool in Selangor, which has taken this excellent initiative to engage the students through fun, creative activities. The school actively hosts special initiatives to make the environment encouraging and nurturing for the children. The outstanding board of faculty is devoted to creating an extraordinary environment of cultural diversity with an emphasis on inculcating exemplary values in the little ones. Alongside, Orange Montessori Kidz ignites its students' critical thinking ability and appreciates their out-of-the-box ideas and thoughts.
Why choose Orange Montessori Kidz?
Orange Montessori Kidz has operated under a uniquely designed curriculum with a wide range of things which prioritizes both the competitive need and fun learning of the little geniuses. The Pre-School Programme is sketched for children of the 4-6 age group and comprises the following subjects – UK English, Bahasa Melayu, Mandarin, Mathematics, Science, and Moral and Practical Life Skills. These subjects are specifically chosen to keep in mind the various areas of development of the kids like language, social independence, and physical, cognitive, and creative expressions.
Reading, Writing, and comprehension skills are particularly taken care of to provide holistic education to the children. The school also provides a fun and exciting Enrichment Programme for children 2-12 years of age. This exercise includes Speech and Drama, Fun Arts and crafts, Easy Science Projects, and Little Chefs to help unleash their creative selves and uplift their confidence.
The school has an infant caring unit for babies between 2-12 months old. This programme aims to assist new parents in taking care of their babies and includes sleep and diet routines, cognitive growth, motor skills, and social interaction through sensory activities.
The motto of the Orange Montessori Kidz is to prioritise the overall development of children by giving an equal focus on both the rational and emotional quotient of the kids in a nurturing and loving surrounding.