Where Holistic Education Paves Way to Future Empowerment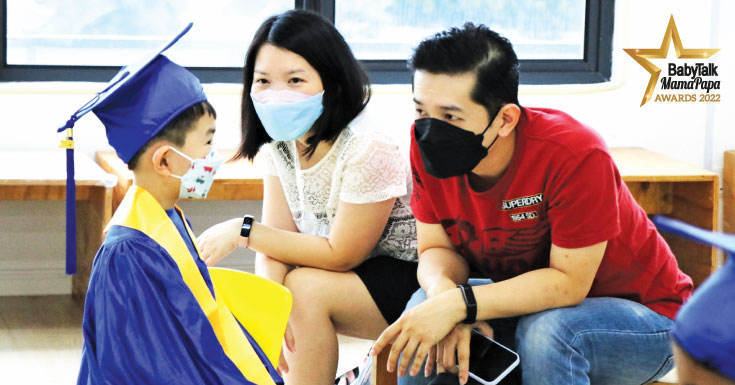 The Montessori Method is founded on Maria Montessori's educational philosophy. It is an approach to learning which emphasizes active learning, independence, cooperation, and learning in harmony with each child's unique pace of development. This holistic education programme aims to empower your child and tap on their innate skills and abilities.
A Montessori classroom integrates children of mixed ages that are grouped in periods of 3 years. This mixed-age environment is shown to promote socialization, respect and solidarity amongst one another. It also teaches children to be mindful and aware in different settings, which could expand the cognitive thinking of the child. Children also excel academically in the Montessori environment; some may unlock the ability to complete complex math problems, name the continents, identify geometric shapes, write beautifully or deeply comprehend scientific concepts such as "metamorphosis". On top of that, the school also fosters the importance of art, drama, music, history and languages.
Located at the heart of Kajang, The Montessori Academy has successfully created this inclusive and inspiring learning environment for its students. The School also has trained faculty on hand to provide academic support and practical assistance to every child in a conducive setting. In addition to offering a renown academic programme, the educators at The Montessori Academy also prioritise the social and emotional development of every child.
In line with this, The School's teaching programme incorporates self-directed activities, hands-on learning, and collaborative play, through which can improve their cognitive abilities. It offers a number of programmes for different age groups, including the Infant Community and CASA Programmes, impacting different learning areas such as sensorial growth, language, cultural studies, and mathematics. You can also choose to supplement your child's learning with the Nutrition Programme, After School Classes, the Creche Programme, and Early Intervention Services according to their learning progress.
What's interesting about the added programs, such as the Creche Programme, is that your child will have the opportunity to gain extensive learning experience using the PERMATA curriculum which focuses on child development learning domains. Science, technology, engineering, arts and mathematics (STEAM) are integrated into the curriculum to develop a strong foundation for future learning. However, the eligibility for Early Intervention Services is based on an evaluation of your child's skills and abilities. The School works with trained Early Intervention Specialists to support babies and young children with developmental delays and disabilities, such as, Speech therapy, Occupational therapy and Applied Behavior Analysis therapy.
The Afterschool Classes allow the children to dabble in art and crafts, simple culinary activities as well as Mandarin enrichment classes to occupy them while parents are at work. This helps the child unwind while still improving on their cognitive thinking.
The Montessori curriculum is designed with children of varied ages and learning abilities in mind. It's also aligned with the National Standard Pre-School Curriculum so your child won't have a problem assimilating into national, private, or Chinese primary schools once graduated. With a creative, engaging and interactive curriculum inspired by highly successful teaching methodologies and philosophies, your child will be nurtured to excel.
The Montessori Academy not only focuses on achieving academic excellence but also emphasises on building confident children within an engaging environment, thus paving the way to future empowerment!