Whatever You're Doing, Safety First!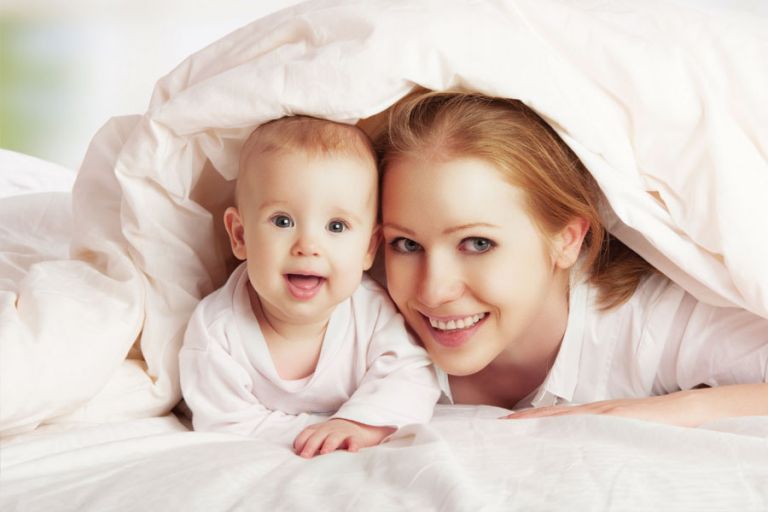 As a parent. it's not unusual if you find yourself pondering on all the possible steps to take to keep your little one out of harm's way. Here are some useful pointers.
Be attentive and alert during bath times
Prior preparation is needed before your little one's bath time so you'll never have to step away from a baby at any time throughout the little one's bath time. Items such as towels, wash cloth, soaps and shampoos have to be at arm's reach and easy to access without have to let go of your baby.
It would be good to remember to ignore any distractions that come your way at this time, such as the phone ringing or even the doorbell, till your baby is safely out of the tub (and said tub is emptied if there are other small children in the house).
Baby bath support products such as mats, seats and such should never take the place of a parent's firm hold at any time during bath times. They are only meant to support the weight of the baby and take off some burden off the parent's hand and arm. It is crucial that babies and even toddlers, who happen to be naturally top-heavy, are never left unattended in the bathtub, or bathroom for that matter.
Crib safety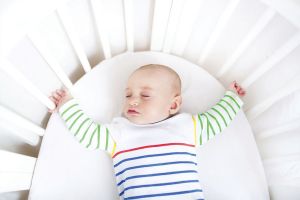 Most modern cribs are designed according to international safety standards, but how you use the crib is entirely in your hands. Experts advise against crowding a baby crib with pillows, blankets and stuffed toys, for these may easily smother a baby and cause suffocation.
Notice how a baby's hands tend to grip anything and everything? That means any item with strings or cords attached to them are also a no-no, for they pose serious choking and strangulation risks. If your baby's crib is placed beside a wall, avoid hanging anything on that wall, such as framed pictures, wall decorations, etc. This is to avoid incidents of wall decos falling and injuring the baby in the crib.
Is your home baby-safe?
If it's not, it's time for some baby proofing and the best time for this is before your baby even arrives. Remember, babies grow faster than one can anticipate and before you know it, the little one will be trying to scale furniture, poking around at power sockets and attempting to climb up the stairs!
A growing baby who has just started crawling for instance, will be naturally inclined to be adventurous about his or her surroundings. Most babies and toddlers seem to have a natural attraction to prohibited places of the house, such as the kitchen, bathroom, or through any open door for that matter. Hence, babyproofing your home is essential to keep your baby safe and sound.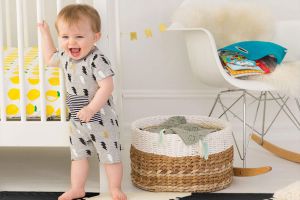 In terms of babyproofing your home, think:
Safety gates for stairs and entrances you want to keep baby away from
Safety cover for power sockets
Furniture edge and corner guards
Window railings and window guards
Safety door stoppers and door knob covers
Securing heavy furnitures to the wall or ground prevent them for falling or toppling over
While the above are the basic needs for babyproofing your home, you'll think of more necessities and also more ways to keep your little one safe as needs change. As with everything else to do with baby care, constant supervision and attentiveness is the actual real key in keeping little ones safe from harm. Everything else is merely to support that effort.
Out & about with baby — Car seat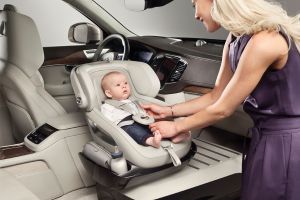 No one wants to be in an accidents, but it does not mean that you don't have to be prepared for one. A safety car seat cannot be overlooked if you're serious about keeping your offspring safe while traveling. However, merely owning one, no matter how good the model you buy, will be of no good if it isn't properly installed.
Once you've decided on which car seat you'll be buying, don't be shy to ask for help so that you'll fully understand how to install it. Armed with the manual, practice installation steps right there in the shop till you get it right.