What you should know about Malaysia Toys online toy store today!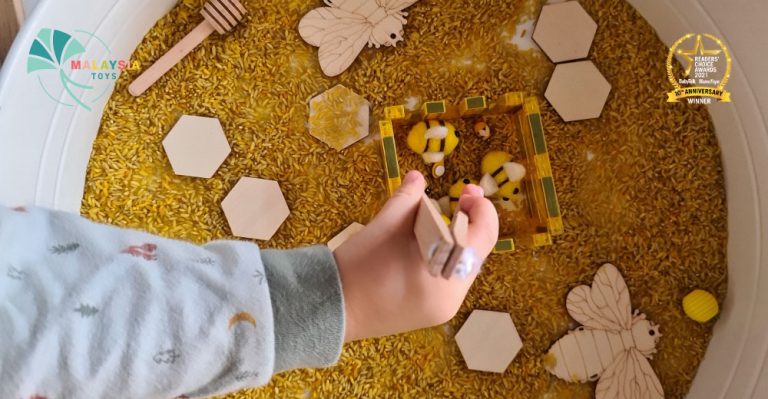 The current pandemic has changed the way we live our lives so much so that we're starting to appreciate and reminisce about the little things we used to take for granted, such as the freedom to drive around town with our families, taking our children to the park, going shopping with the family, etc. Many parents are also beginning to worry about the impact this stay at home order is having on their children's growth and development.
Thank goodness for online shopping, for this means that parents can still invest in beneficial items such as educational toys and games for their children! Out of the many online stores out there, one stands out exceptionally from all others, especially among supporters of good quality, locally crafted and produced toys. And that is, Malaysia Toys!
Homegrown and proudly so, Malaysia Toys was founded and curated by a Montessori-accredited mom who knows the demands of the market (and how cumbersome it can get to search for, and purchase the items one would want for their child), and she was desirous to fulfill those needs. After laying down the groundwork and getting things in order, the fast-growing online store is now known for its impressive collection of Montessori toys and materials from homegrown brands, and they cater for various needs and age groups of children. We're talking about toys and games that feed childrens' imaginations and spark their creativity, even during these current times when children are spending most of their time indoors.
Malaysia Toys stand out in more ways than one. Other than the fact that its educational and entertaining offerings are all  beautifully and painstakingly assembled by skilled local toy-makers, they also promote sustainability, which in turn encourages responsible consumption among users. Activity kits, balance boards, busy boxes, party favours, gifts, or, even if you were looking for a specific or unique educational toy, you'll not be disappointed browsing through their offerings at www.malaysiatoys.com.
It's safe to say that the fun never ends while shopping at Malaysia Toys, but may we add that you should take your time and browse through every section, so that you'll not miss out on any of their special offerings. Oh, and if you have not checked out their themed bundles available, it's high time you do, so that you can create your very own educational play trays at home, which your child will surely benefit from. You'll soon see for yourself why this user-friendly toy store is quite a treasure trove of sensory play for your child.
You'll definitely not have any problems trying to locate the perfect gift for that special little someone in your life, as long as you're shopping at Malaysia Toys – just answer a couple of questions about the receiver and the best suggestions of toys pop up. Or, if you wish to take it a step further, sign up for a Subscription Box! Just select from a 3 or 6 month subscription, and fill in a questionnaire to let the store know more about your child. Subsequently, Malaysia Toys will gauge the kind of items your child may like (such as activity boxes, playdough kits, paired books & toys, thematic play, etc), and send your child an item or more each month, right to your doorstep!
Remember, parents… by supporting Malaysia Toys, not only are you supporting our local toy makers, but you'll soon be earning loyalty points, permanent discounts as well as special free gifts.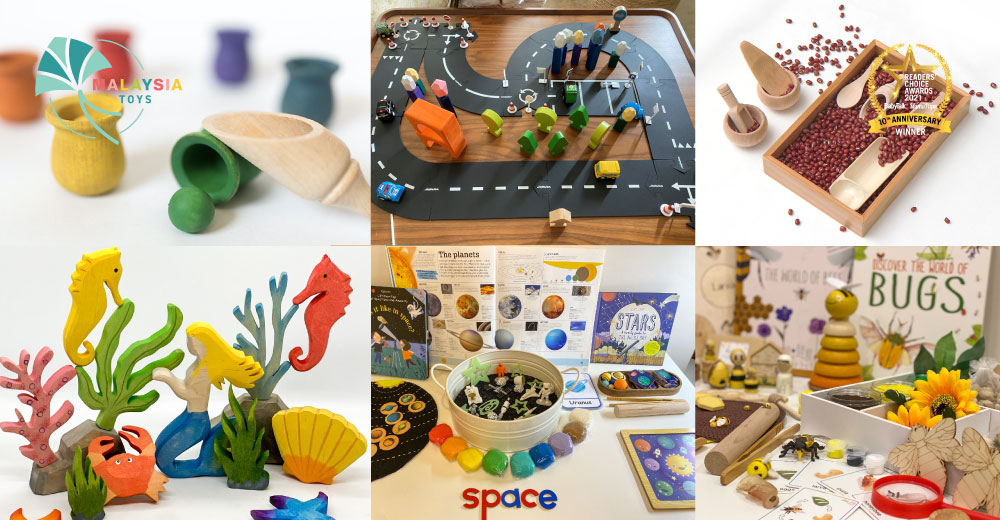 Malaysia Toys have recently bagged awards in 2021 BabyTalk Readers' Choice Awards, in the categories of Kids' Educational Toys and Online Toy Store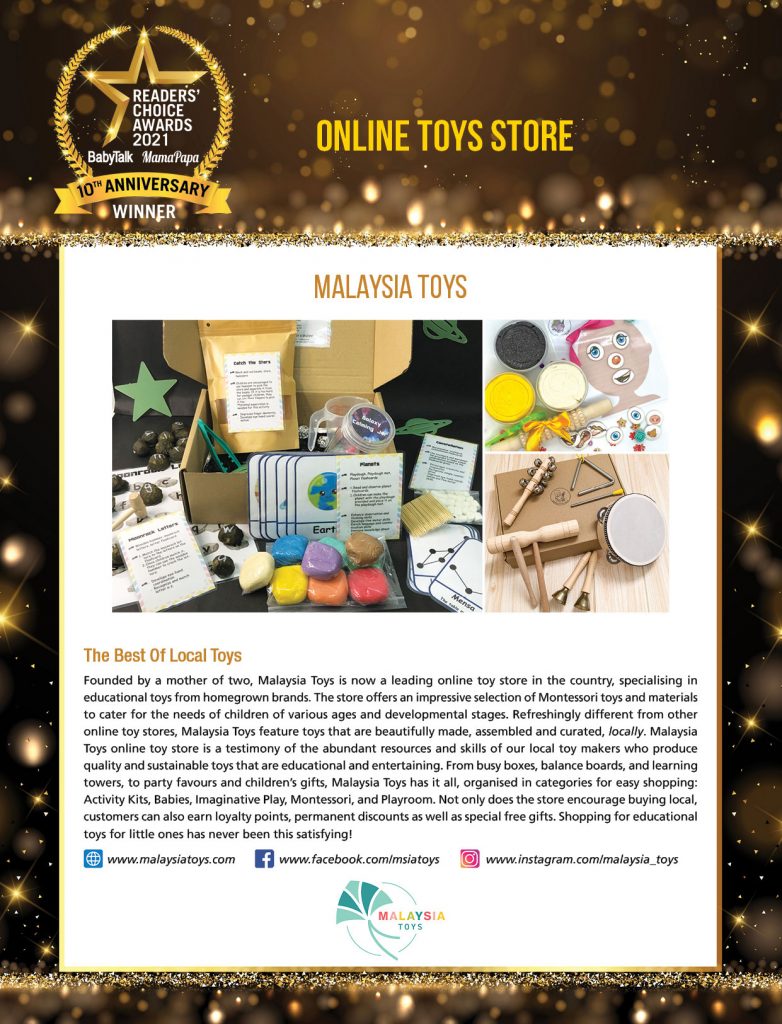 For more information, visit their website,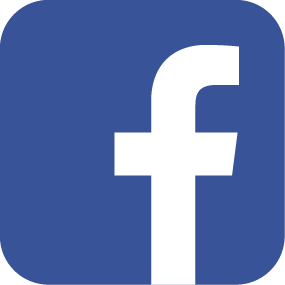 Facebook page and 
 Instagram page.