What To Wear On Your First Trimester?
When it comes to dressing during pregnancy, comfort and style are essential. Outfits that you feel right in the first trimester might not be okay when you are in the third trimester as your body will start to change and no more curve.
The first trimester is an awkward stage for all pregnant women – your baby bump is still small and not too obvious. Some might be mistaken your belly as fat or bloated because the other part of your body remains the same. You might get to squeeze into your favourite jeans for another week or two. The 'rubber band trick' is working for you just fine. Just loop it around the pant button and then thread it through the button hole and loop back around the button. A big safety pin works too. But will you be able to do the same trick when you embark second or third trimester?
Perhaps you can still fit your clothes without any problem yet. So it is suggested to just wear anything that you can find in your wardrobe without the need to splurge on maternity wear. Save up your money to buy maternity wear once your belly expanding in size.
First trimester: to reveal or not?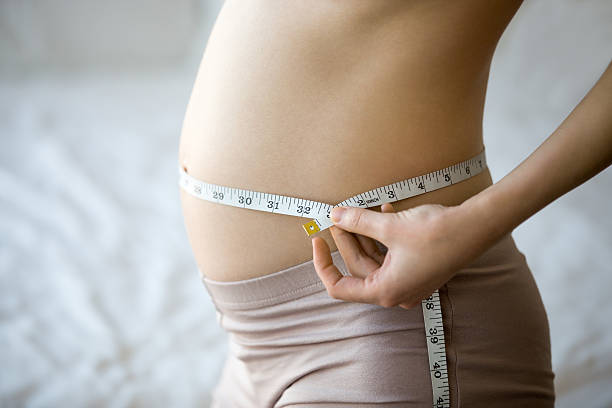 Many people don't want to expose their pregnancy just yet until at least the second trimester. So most of the pregnant ladies keep their pregnancy under wraps. Are there any other ways to hide it?  Go into your closet and put aside anything that 's too tight or clingy. Stick with silhouettes that flow over belly, hips and thighs that can camouflage the few pounds you may gain in the first months. The best tip is – wear soft knits, A-line skirts, empire-waisted tops and frocks, wrap shirts as well as dresses to keep people around you from questioning "are you pregnant?"
Another great piece of advice for the first trimester is, a 'blouson' style top – a short loose-fitting jacket, typically bloused and finishing at the waist which is the one that has a fitted waistband at the bottom but some roominess above the band is a perfect choice. The fabric falls loosely over your belly while the fitted waistband keeps the look more tailored. Pair with a boot-cut stretch jeans for a comfortable, pulled-together look. Voila! You are ready to rock your day.
Maternity wear is not your option yet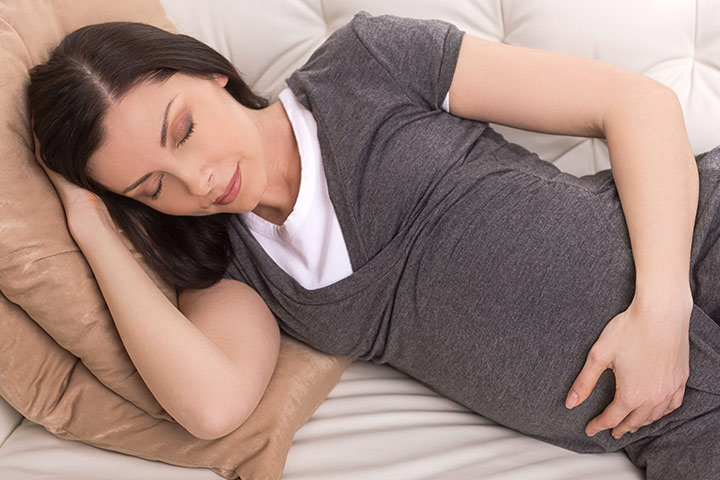 Most maternity clothes have too much fabric for your "barely there bump", but your other body parts have grown enough and your pre-pregnancy clothes just don't fit anymore. So what should you wear? Relax, we are going to sort it out together. Stretch, you need to stretch your clothes. Buy one of those stretchy bands such as belly band that you can place at the top of your jeans or over the waistband that will no longer button or zip. The band will keep your pants up and no one will know they're unbuttoned. Or else, you can use a rubber band looped over the button and through the buttonhole to dot the same thing but the smoothing effect is not that great.
Camouflage it wearing layering tanks. Wear them under tops that no longer button all the way. Throw one or two under an oversize cardigan or blazer.
Mix & match your wardrobe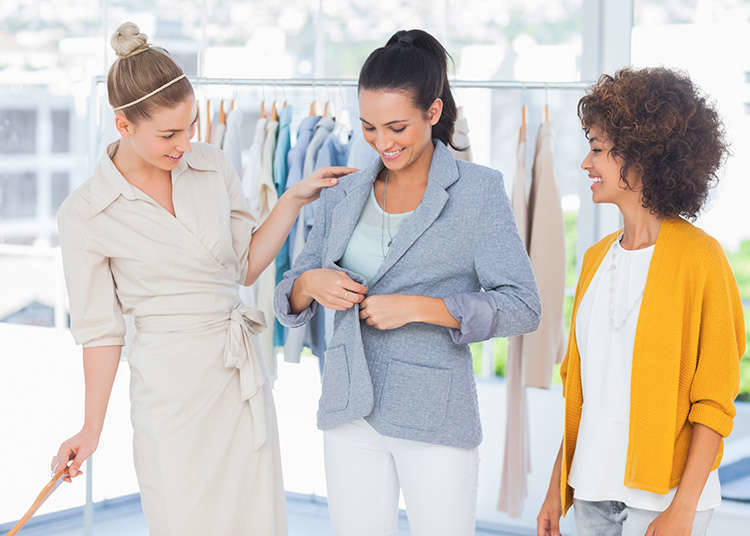 Don't spend money on buying new clothes or maternity wear for instance. The first trimester is not a crucial stage yet for you. You can still pull off the stylish look by mix and match your clothes. Be creative and don't be afraid to layer them on. If you are not ready yet to announce your pregnancy, then hide your cute little bump with a jacket or outerwear. Oversize shirts are not your only choice, it will make you look extra fat. Be comfortable in what you wear and the fabric of clothes plays an important role in making sure you are comfortable.
Steal these looks!
H&M MAMA Nursing dress – RM 249.00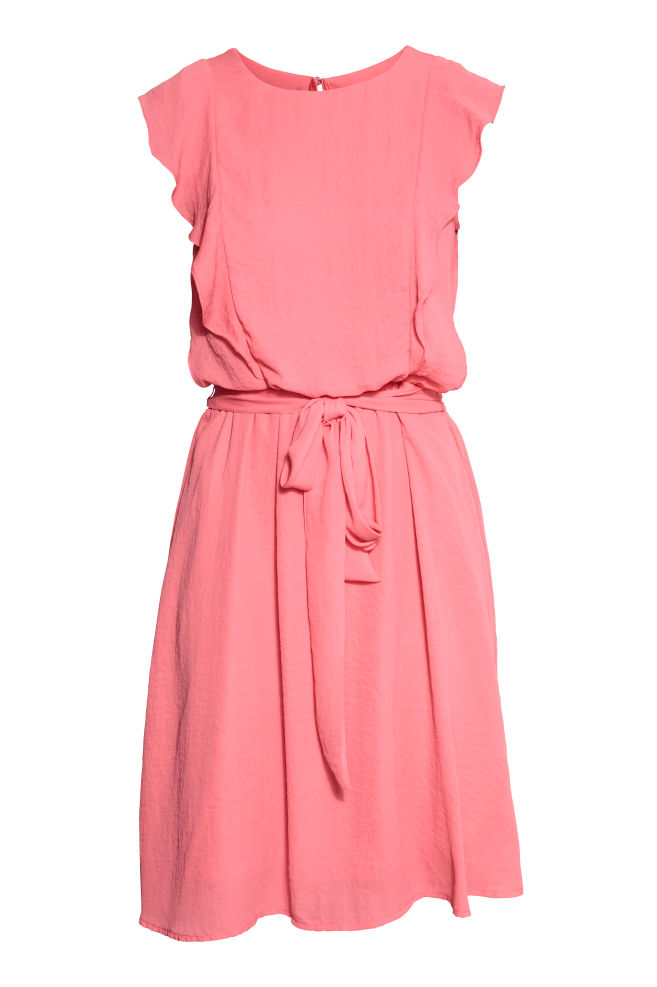 Sleeveless nursing dress in chiffon with an opening and button at the back of the neck, decorative frill trims at the top and a detachable tie belt at the waist. Double layer at the front with deep armholes and a wrap over lining for easier nursing access. This dress is lined and comfortable to wear. Click to shop this dress.
H&M MAMA Nursing dress -RM 149.00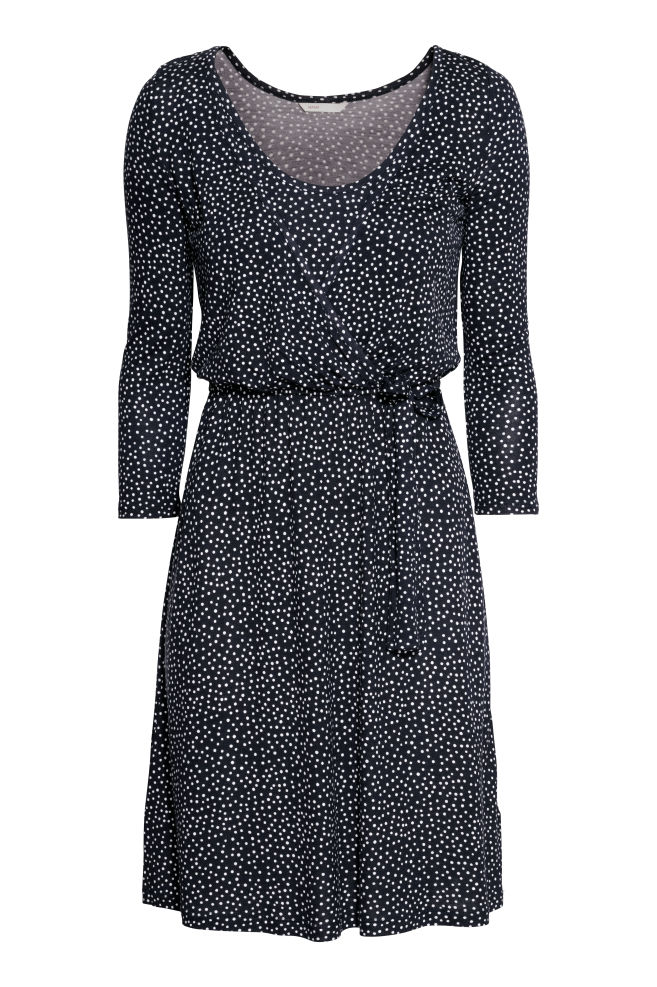 A cute knee-length with V-neck feature. This nursing dress is made of soft jersey with a sewn-in wrap over at the front and narrow. A great investment as you can still use this dress after giving birth. A practical dress for breastfeeding the baby. The practical inner top is for easier nursing access. Complete the look with a pair of ankle boots for a daring image. Shop this dress at H&M now.
H&M MAMA Leggings -RM 129.00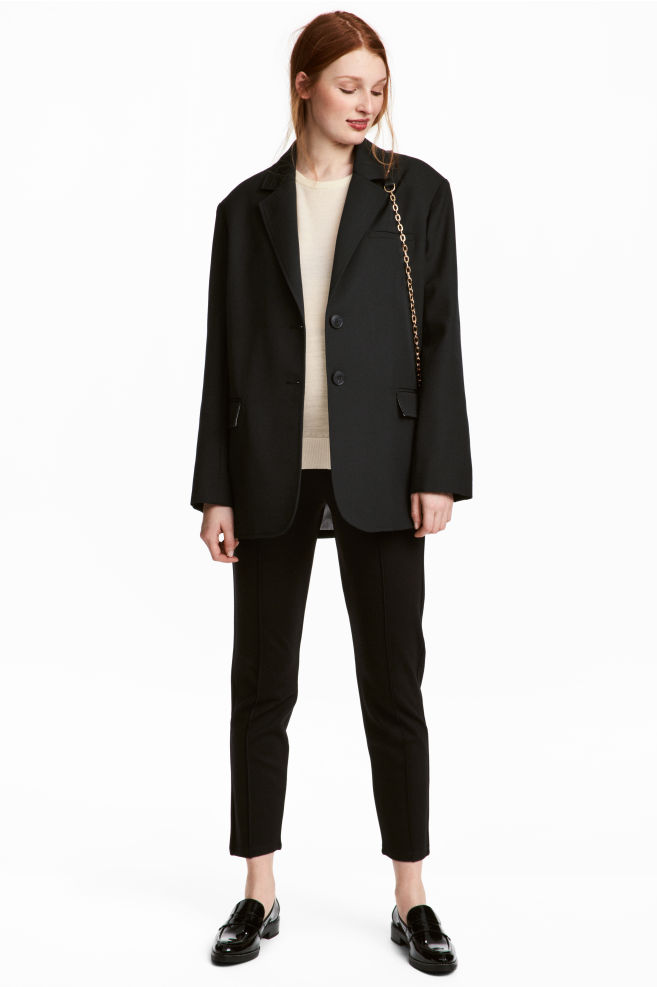 Legging is everything! You need to be comfortable and the pants should allow you to move freely and give much space for your tummy to grow. Leggings in soft cotton jersey with sewn-in creases at the front is a great choice. It comes with a wide ribbing at the waist for best fit. Love this H&M MAMA Leggings? Buy now.
For those who are in their early pregnancy stage, this article would be helpful for you in searching the right and comfortable outfit for your daily look. Curious what to wear on your next second or third trimester? We'll cover that on our next articl. Stay tune!