What Maternity Clothes Do I Really Need?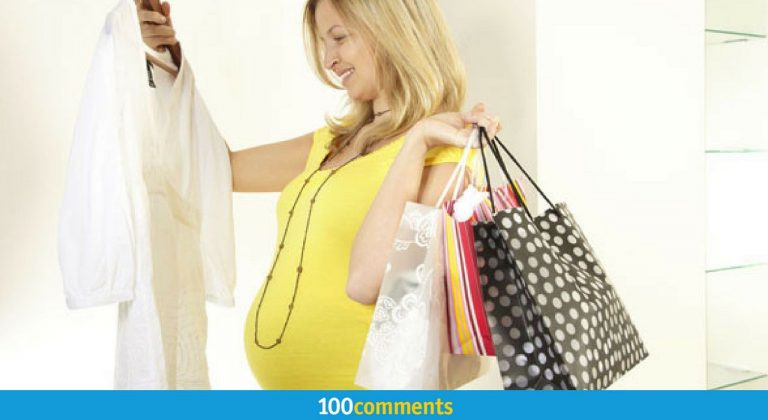 It's easy to overspend when it comes to buying maternity wear. You are excited to be a mom and plus, it is your first experience so of course, you want the best and don't want to miss out anything from a nursing bra, maternity pants and even socks. But the truth is, how much do you really need to buy?
Clothes shopping is exciting but it cost you a lot of money. Double the money when you are buying new threads to dress your bump. Maternity jeans, wrap dresses, sweatpants, there are loads of maternity clothes to choose from. So before you go for a clothing shopping and spend money, get to know in details of how much of maternity wear do you actually need and the essential stuff that can last long.
Are you ready for some shopping therapy, mommies? Okay, let's take a look at the different types of maternity clothes most mommies-to-be will need throughout their pregnancy journey!
Nursing camisole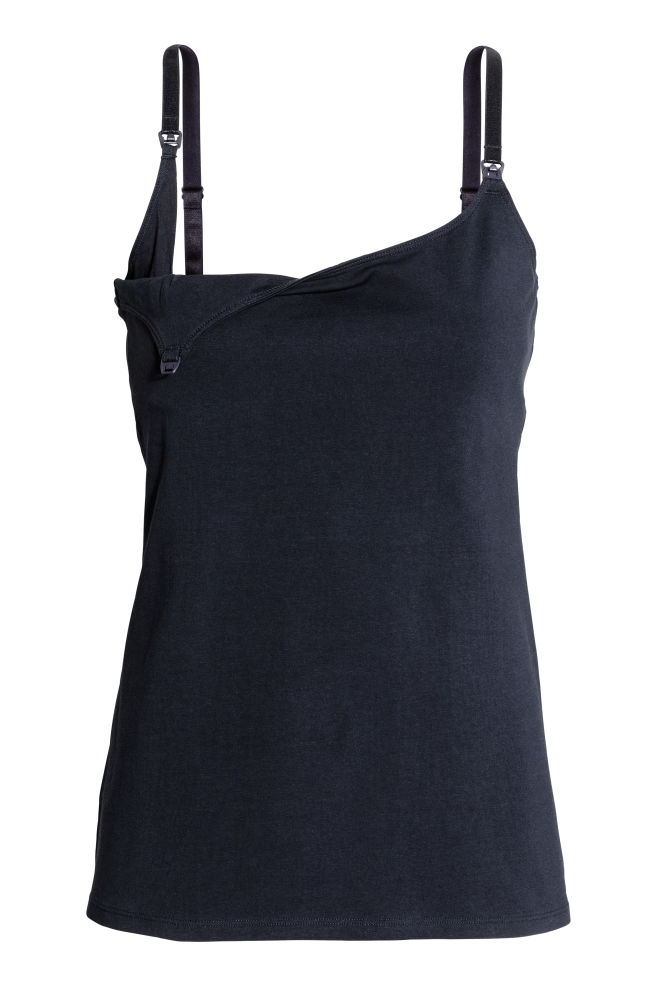 A comfortable cotton nursing camisole is perfect year-round. It can be worn under cardigans, kimonos, jackets and even baggy shirts. Why must you buy a nursing camisole? The nifty, one-handed fastenings or hidden openings are a great addition to ensure you can quickly unclasp them for breastfeeding. Maternity camisoles are soft, snug and wrap beautifully around your bump for lightweight layering.
You can choose in any colours as you like but white and black camisoles are essential to make you easy to mix & match with other clothes. These both colours play nicely with the rest of your wardrobe. The H&M Nursing Tops are the popular choice thanks to their comfy wire-free designs and easy to adjust. The soft nursing tops are made of organic cotton jersey with narrow, adjustable shoulder straps. The soft integral top with functional fasteners allows you to nursing your baby easier and not to mention it comes with an elasticated hem.
Maternity leggings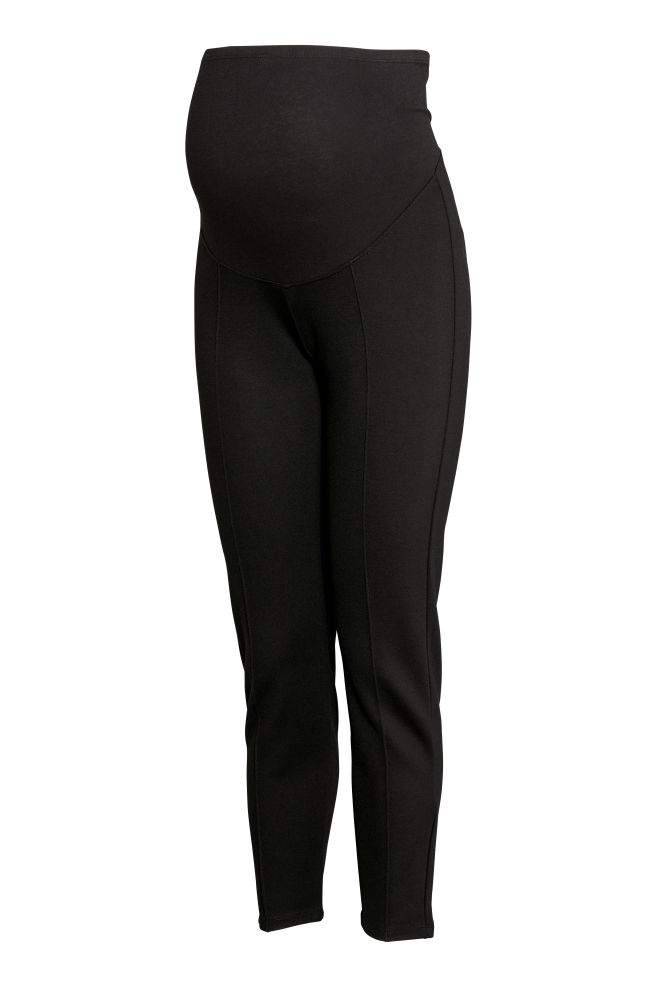 Stretchy, ultra versatile, shape-retaining leggings are a godsend for all women especially those with baby bumps. You don't have to spend so much on maternity leggings as they are cheap enough for you to stock up on if you have the budget to buy a few different pairs. You can choose from sport maternity leggings, skinny jeans style jeggings and leggings that are smart enough to wear to dinner or work. Leggings are easy to wash and iron but expect some "bag" or clump at the knees area.
We recommend you to check out
H&M MAMA Leggings
to keep your bump supported all day long. If you wish to hit the gym or do some yoga, then this legging is a perfect addition to your wardrobe. The belly-fit panel of the legging aids in supporting your bump during pelvic tilts or stretch. Have a short notice meeting after your yoga class? Throw in a formal shirt or dress over your legging and you are ready to go!
Tunic or wrap top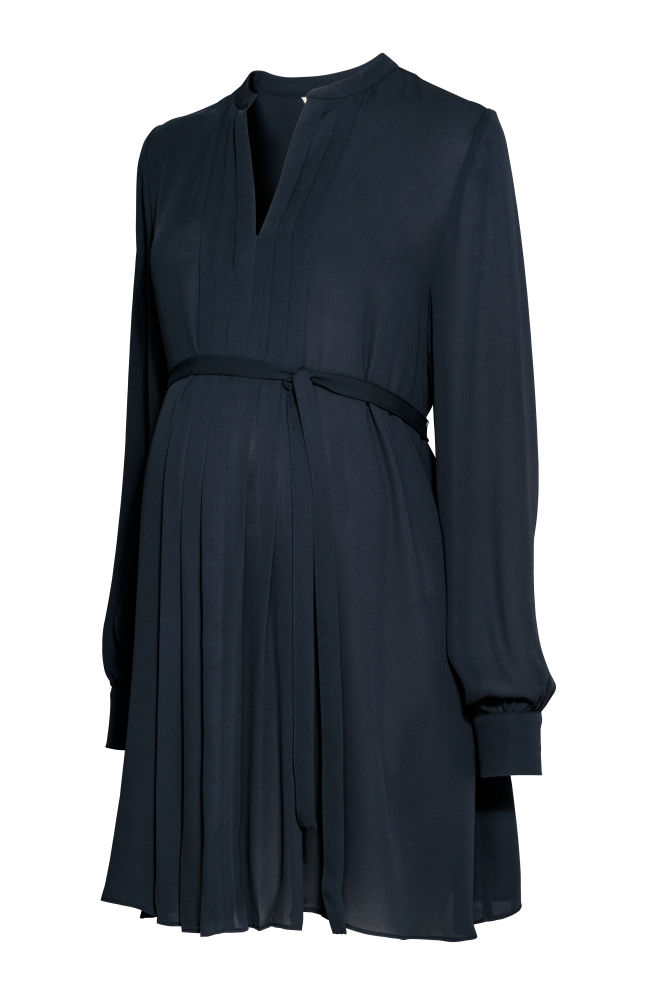 Tunics that skim over your bump and wrap tops that can be tied are refreshingly simple to wear during pregnancy. Get the right size and colour and you'll be able to pair them with maternity jeans, skirts, leggings or pants. If you wish to look for glam for a formal dinner, then dress them up with jewellery and heels or even flats and a lightweight scarf.
A black colour tunic is an elegant colour and classy. You can't go wrong with a black tunic and easy to mix and match with anything that you have in your wardrobe. So, are you looking for a classy yet practical tunic? The H&M MAMA V-Neck Tunic in black colour is a great selection! It is a sweet choice for throwing on over jeans and match with bright flats. The v-neck design is a great match with a pearl necklace.
Wrap dress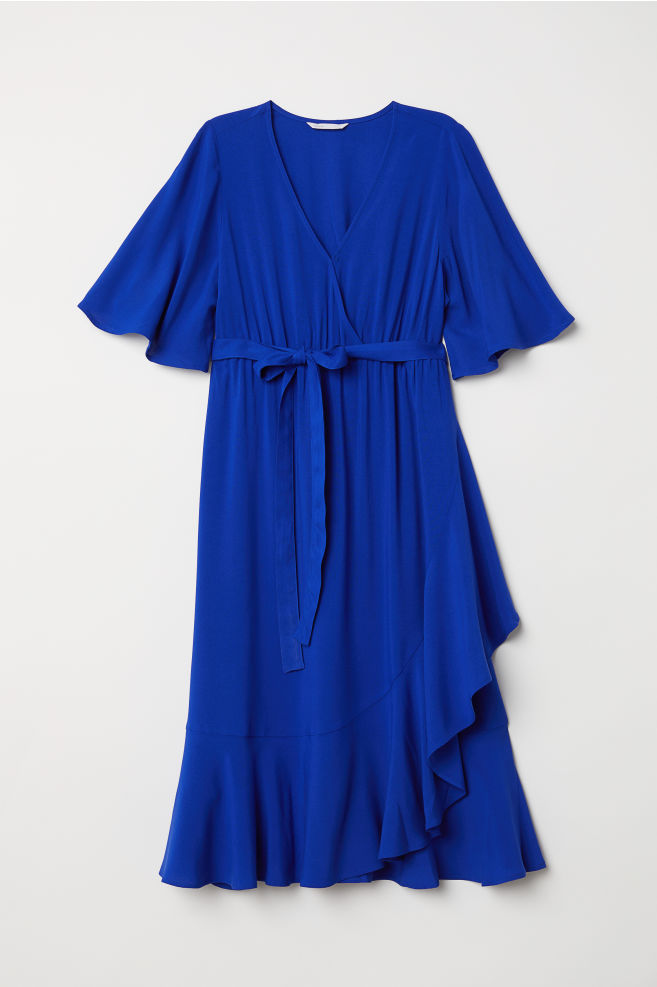 Mommies you need at least one dress that has the magic charm to make you feel fabulous and comfortable during pregnancy. If you wonder what types of dress that flatters your figure, the ultra-versatile wrap dress is a popular choice among many mamas-to-be because of those reasons. Wrap dresses, whether short-sleeved or long-sleeved can be a stylish dress if you know how to match it. Layer the dress with chunky cardigans or flowing coats depending on your preference. Fasten to the side of your bump and tie a ribbon over it. It will flatter your growing pregnancy body.
H&M MAMA Wrap Dress
is a versatile dress as you can wrap it around your body or just leave it like that. The iconic blue colour is stunning and we super love the vibrant colour! This is the real definition of dress that sums up comfortable and stylish. Great for formal and casual occasions and no doubt become your go-to for simple yet feminine maternity dressing.
Nursing sleep bra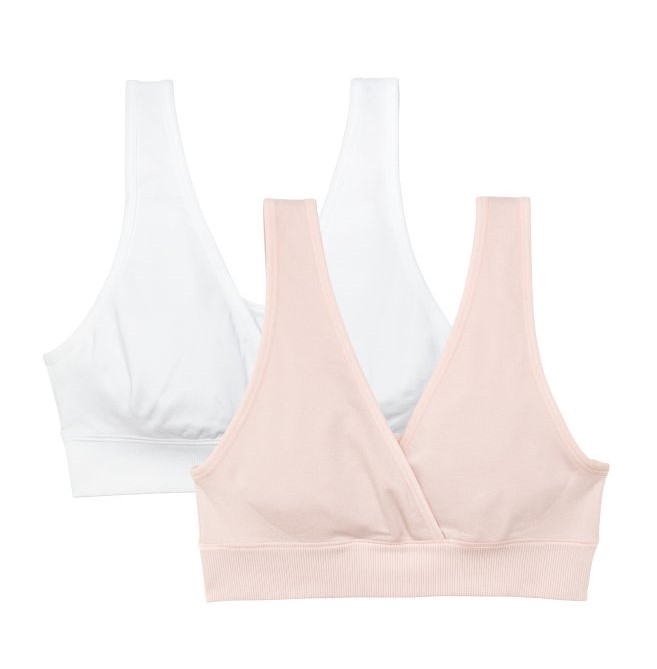 Obviously you'll go through a few different bra sizes throughout your pregnancy, so it is understandable that you may not want to spend too much on maternity bras. You want a budget quality maternity bra for a better comfort but can you find it? Normally, cheap bras are not comfortable due to the sewing that is not clean and perfect and harsh your skin.
Pregnant mommies enjoy wearing gently supportive bras during maternity because they feel soft against your breasts and also give baby fast access to breastfeed whenever the baby needs it. Surprisingly, H&M has some pretty yet comfortable maternity bras for you to choose. This includes the
H&M MAMA 2-Pack Sleep Nursing Bras
that is great for v-neckline dress or shirt due to the low-neck design. It is truly soft to put you in a better sleep and not to be disturbed by the hardwire or hem that poke your skin while sleeping.
Pregnancy cardigan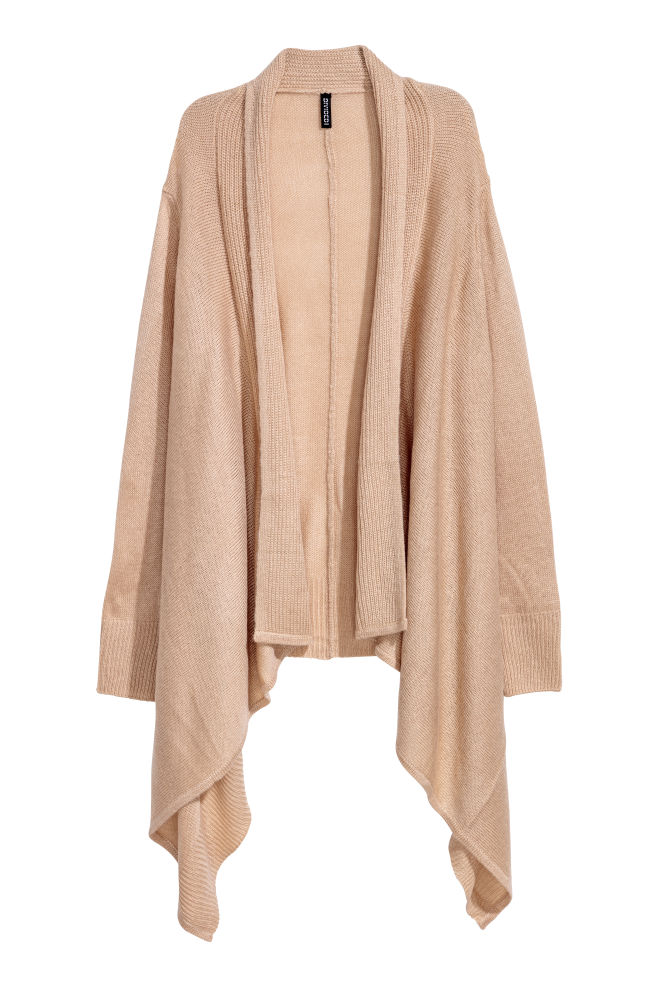 It is not necessary for you to buy a pregnancy cardigan, as the normal cardigans also work just fine for you. Cardigans come in a range of fabrics and knit to keep you warm and cozy. You must buy a cardigan as you can layer it with a nursing camisole, short-sleeved maternity blouse or dress if you feel a bit cold. Besides, it gives you greater look and stylish. If you plan on wearing maternity cardigan when nursing, opt for a cardigan without any button as it will soon become tiresome for you and your hungry baby.
H&M maternity wear named MAMA has a great selection of cardigans in various design and colour for you to choose. This H&M Fine Knit Cardigan is one of the best choices so far. It comes in two colours – beige and dark grey to match your outfit. The longline drape creates a flowing silhouette that will sit around your bump. If you want some dark cardigan colour then dark grey is your best pick.
Maternity jeans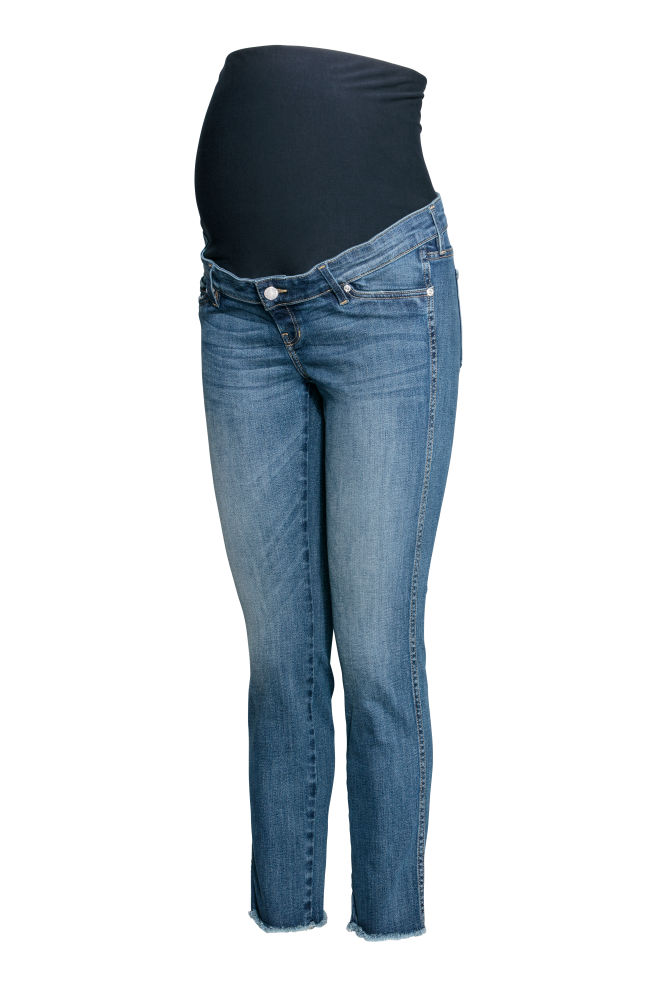 There will come a day when you can't squeeze in your favourite jeans anymore and even a belly belt kit won't help you at all. Fret not, you don't have to ditch jeans and wear sweatpants instead. Maternity jeans are designed to cater preggy moms who wish to rock jeans as their daily look. The shape and design of the jeans are truly made for preggy mommies without any bum sagging look!
For a better choice, you can purchase H&M MAMA clothing line that features up-to-date maternity wears. The H&M Skinny Ankle Jeans feature an elasticated belly band that expands as your bump grows and love the fabric that shows a vintage-style look. Best to pair with Converse sneakers for a comfy look. Maternity jeans are an investment but if you wish to spend smaller amount, then H&M MAMA is a great place for you to find affordable maternity jeans.