W7 Is Officially Launched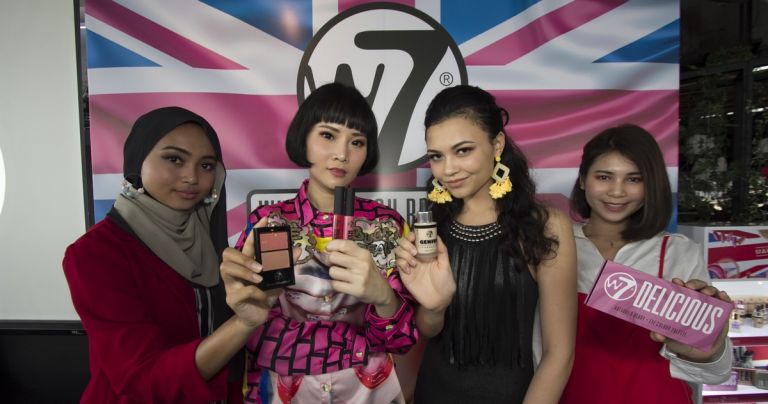 Ladies, if you have a penchant for quality makeup without busting your budget, W7 is going to your new favourite brand! Launched recently by Asia Healthcare, W7 offers an extensive range of cosmetic products for every young and fashion-forward women who are seeking to transform their looks instantly.
Hello from London
Themed around "Who Will You Be Today", W7 aspires to encourage young and vibrant women to be bold and confident in creating looks that matches their unique style. Coined after a postcode – W7 in West London, the UK-based cosmetic brand uses only the finest ingredients in the formulations and innovations of all its products to help users create and achieve their desired look while staying trendy. To date, W7 comprises over 100 makeup products in the local market that include makeup primer, foundation, concealer, face powder, blusher, contour makeup, eyeshadows, eyeliner, mascara, eyebrows, lip liner and lipstick; all of which are priced from RM20 onwards.
Eye-catching Packaging Designs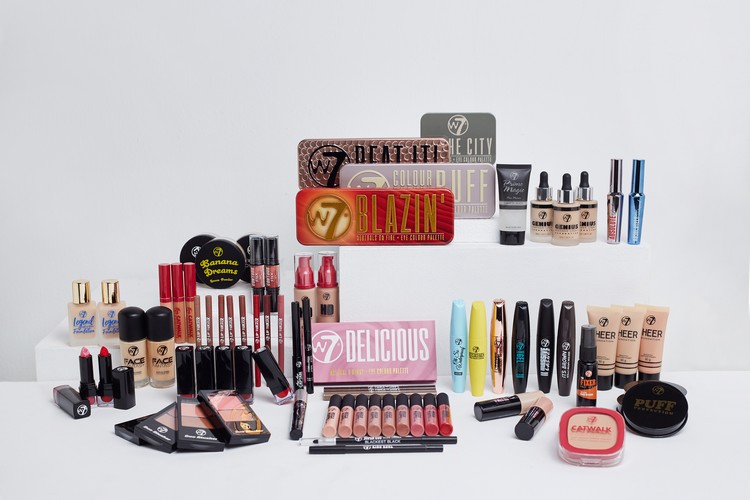 Unlike any other ordinary colour cosmetics, W7 cosmetic products also feature eye-catching packaging designs alongside diverse product names that mirror the overall brand personality. "The W7 product packaging and names are creatively crafted not only to excite customers, but we also hope that the individuality of each product is able to reflect and create buzz around the brand," explained Shereen Chiew, Asia Healthcare Marketing Manager during her product presentation.
Hero Products, Free From Harmful Ingredients
Among W7's hero products include the Colour Me Buff Eye Shadow Palette (with 12 shades), Delicious Eye Colour Palette (with 14 shades), Mega Matte Lips Lipstick and its current best sellers include the Genius Feather Light Foundation, Blazin' Eye Shadow Palette (with 12 shades) and Duo Blusher.
All W7 cosmetic products are free from heavy metals such TBTO (preservative) and other harmful ingredients. Raw materials used in the formulation of all W7 products also complied with the strictest worldwide regulations (USA, Canada, EU, Japan & Asia). W7 is against animal testing and has never tested any of its products on animals.
The W7 makeup products are made available exclusively at selected Guardian pharmacies nationwide.