Visit Paradigm Mall to enjoy their Top 5 Family Friendly Attractions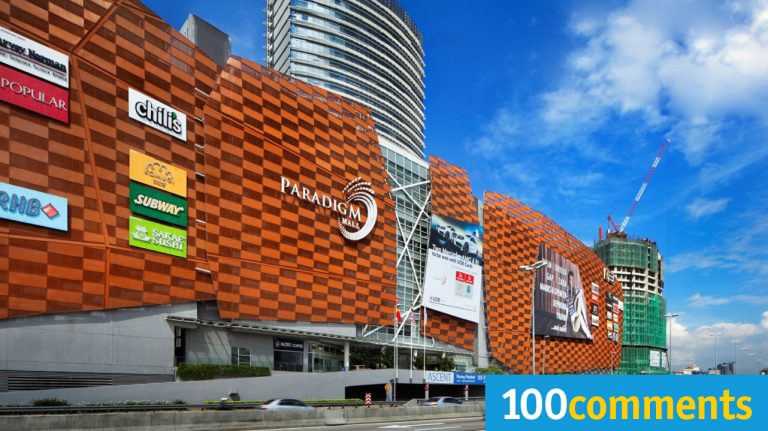 A suburban center with over 300 outlets spread over 700, 000 square feet of retail paradise, Paradigm Mall Petaling Jaya is a rising icon located next to some of the busiest highways in the Klang Valley.
Ever since its opening in 2012, Paradigm Mall has welcomed in countless visitors eager to immerse themselves in everything it has to offer. From amazing dining delights to unmissable entertainment venues to all sorts of hip and trendy fashion boutiques, Paradigm has a little bit of something for everyone.
Listed below are just a few of the amazing attractions that families can find. Don't worry – your kids are sure to have a ball with these exciting and fun filled activities.
Milky Way Playspace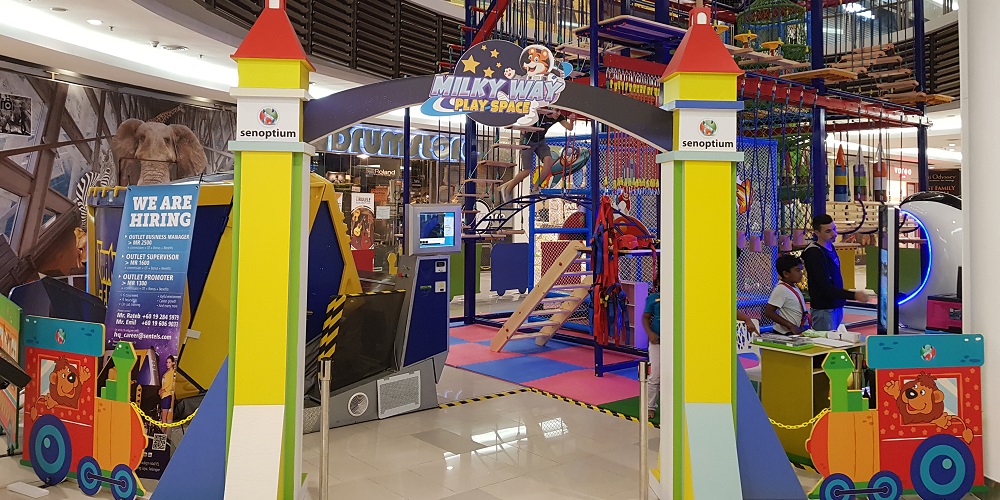 A space theme child indoor playground created for kids between the age of 3 to 15 years old, Milky Way Play Space provides a complete children's play land with more then enough fun and entertainment for every child that passes through their gates.
Milky Way Play Space is a great place for parents to bring their kids. There are seating areas near the playground where parents can wait and watch their child play. Parents can also rest assured that safety is the highest priority here. Before they can play, the children need to buckle up and put on the safety harness and helmet to make sure that nobody gets hurt.
Your kids can really enjoy themselves and go all out. Milky Way Play Space has plenty of amazing activities for them to try out including Obstacle Courses, Wall Climbing, Slides, Trampolines, Birds Nest, 9D VR Coaster, and 5D Space Traveler.
Opening Hours: 10am-10pm
Website: https://www.facebook.com/MilkyWayPlaySpace/
Contact Number: 012-606 7550
Jkids Playground & Kids Party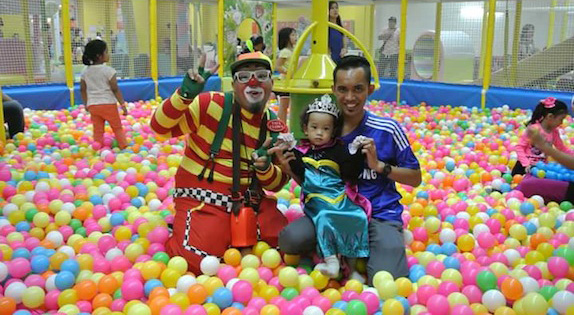 JKids is a safe and clean indoor playland concept from Japan with a wide-range of exciting play equipment especially designed for toddlers and children up through the age of nine. Accompanying parents will enjoy amenities such as plush seating, free Wi-Fi and available café beverages.
While indoor shopping malls are nothing new, Jkids provides some unique attractions via movable features such as its famous Spinning Palm Trees and Dancing Balloons. Offering hours of fun, JKids Playground is suitable for children aged 6 months to 13 years old. The safe and secure playing area is decorated in many bright and cheerful colors.
JKids also have several party packages available for birthdays and other special events. Let your child enjoy their special day in one of their large and comfortable party rooms, with decorations and furnishings for both kids and adults. They also offer various party add-ons such as tasty food and entertainment led by cheerful, professional clowns. Check out JKids today for an experience your kids won't forget!
Opening Hours: 10:00am to 10:00pm (Last entry 9:00pm)
Website: http://my-jkids.com/
Contact Number: +603-7886-9767
Golden Screen Cinemas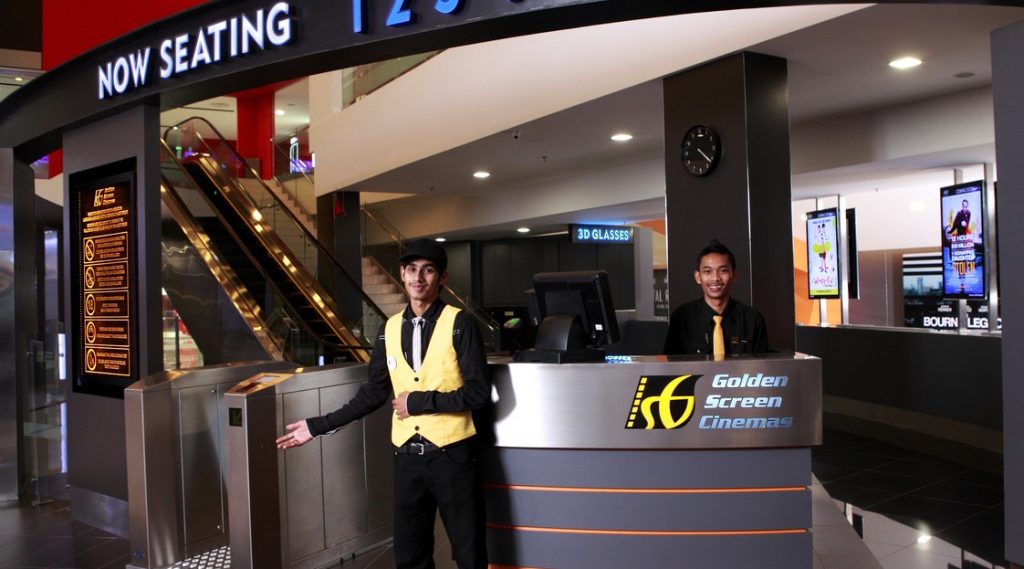 The design for GSC Paradigm Mall is inspired by the digital revolution in cinema technologies and visuals. Old analogue film strip iconography is replaced by "inspired long, straight elements and lights" depicting digital effects.
With a rare opportunity to create a triple height foyer space, these design elements are superimposed against curved geometries to create dynamic spaces both horizontally and vertically. These are further enhanced by electronic displays and large movie visuals to enhance the cinema setting.
The theme is carried into the cinema halls, where its effect is most effective in the dark. An event foyer which is located next to the main cinema hall is suitable for corporate functions and events prior to movie screenings. The foyer also doubles up as an extension of the main foyer when not in use.
Opening Hours: 10am-10pm
Website: https://www.gsc.com.my/
Contact Number: 03-7886 2830
St David Party Shop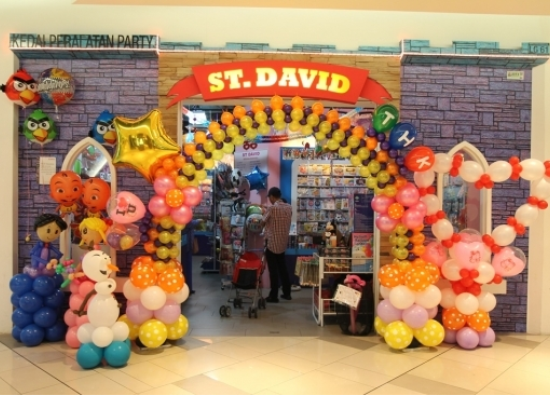 Planning a birthday party for your little ones? Why not pay a visit to St David Party Shop so that they can help you plan the perfect party?
St David Party Shop offers various services that are tailored to individual needs. They offer everything from providing stunning décor to entire event planning.
Several elements make for a successful event. At St David Party Shop, all of these elements are brought together to create an environment that is one of a kind, ensuring that your guests are provided with a fabulous, exciting and memorable experience.
St David Party Shop designs and decorates events with their striking and unique balloon bouquets, eye-catching balloon arches, columns, sculptures and more. Their talented team comprises of balloon artists, graphic designers, and corporate professionals with many years of experience in the special events industry. With so much on offer, your little one's party is sure to be a splendid success!
Opening Hours: 10am-10pm
Website: https://www.facebook.com/SDPartyCastle/?ref=page_internal
Contact Number: 03-7886 2796
Toys R Us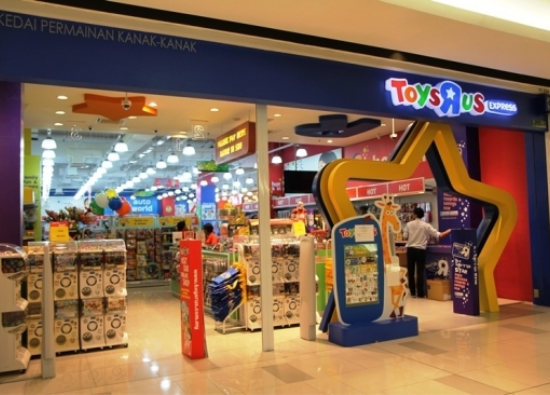 Toys "R" Us houses a comprehensive collection of toys all year around, including all latest "hot & in" toys as well as educational toys, baby items, sports & outdoor toys, board games & other family fun items, and electronic hardware and games.
As the leading toy, baby and educational products retailer for children in Asia, they are very focused on delivering a truly unique experience to families and kids.Their store is filled to the brim with all sorts of exciting toys and games. Whether you're looking for Barbie Dolls, action figures, remote controlled cars or fully stocked Lego sets, you and your kids are sure to leave Toys "R" Us satisfied. If you can't find the toy you want in their store, you can simply check out their website and order it online.
Toys "R" Us' teams are committed to excite their customers with exclusive and differentiated product ranges, both online and through a thrilling hands-on experience in store…so come in and PLAY!
Opening Hours: 10am-10pm
Website: http://www.toysrus.com.my/
Opening Hours: 03-7886 9262
Need More?
The attractions above are just a few of the many kid friendly venues that can be found in Paradigm Mall. If you're interested in finding more information about these and other similar venues, just check out Paradigm Mall's official website at http://www.paradigmmall.com.my/default.aspx.