Where To Go This Valentine's Day?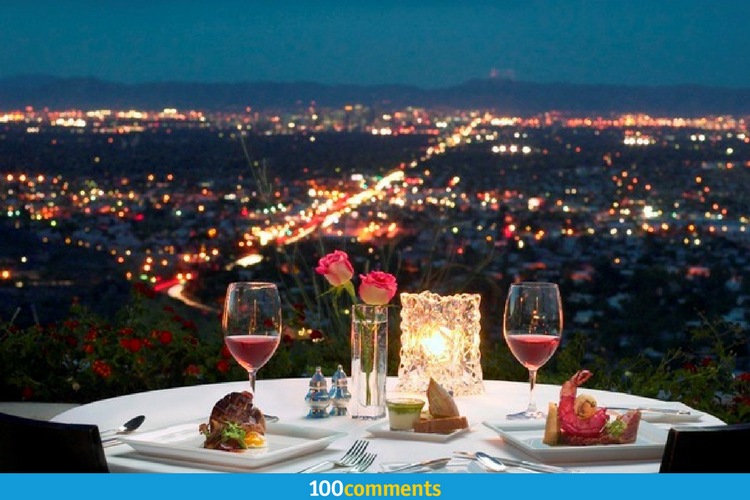 February 14 is the most romantic day of the year, or so they say. Whether you are keen to celebrate the most romantic night of the year with your new spouse or a long-term sweetheart, Kuala Lumpur has a wide range of romantic fine-dining restaurants or bars. Places with romantic settings, candle-lit tables, champagne, music and great food where you can romance the night away in style. Here's a list of the 6 most romantic places for Valentine's Day in Kuala Lumpur.
Marini's on 57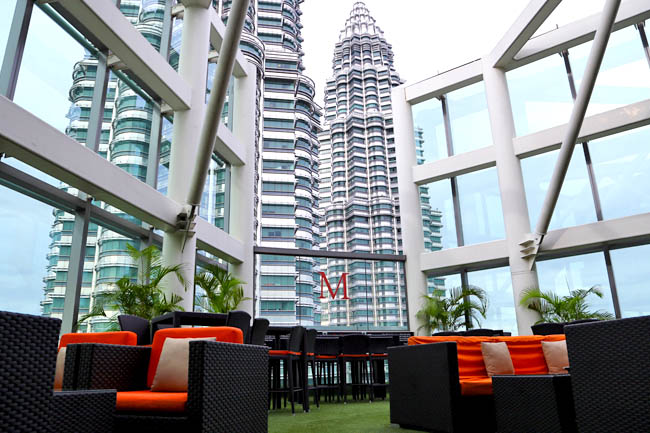 Marini's on 57 is a luxurious restaurant situated at the centre of KL. The floor-to-ceiling windows and glass roof overlook the iconic Petronas Twin Towers and KL city making it worth every ringgit. Enjoy mouth-watering Italian delicacies with extensive selections of wines, cocktails and champagnes. This award-winning restaurant should definitely be on your top list if you don't mind to splurging a little for a memorable date night.
Cantaloupe at Troika Sky Dining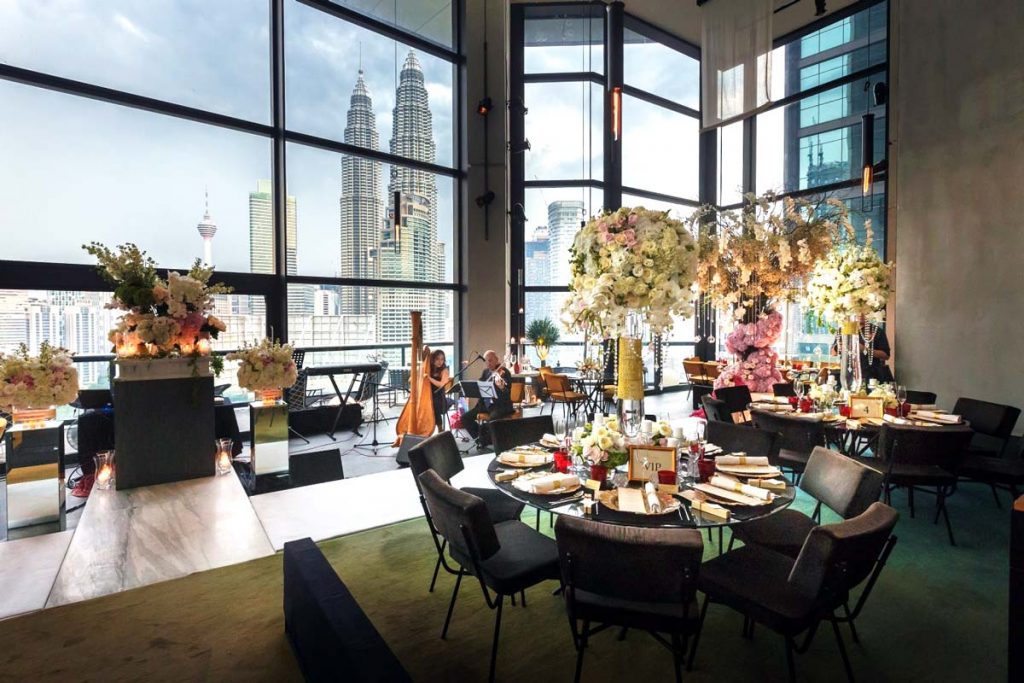 Cantaloupe at Troika Sky Dining offers breathtaking views of the glittering city for a great romantic date with your loved one. It features tantalising European dishes with Asian influences and a wide array of imported wines. Celebrate the night while listening to live soothing music that sets the mood. This is one nightthe both of you won't forget.
Tamarind Springs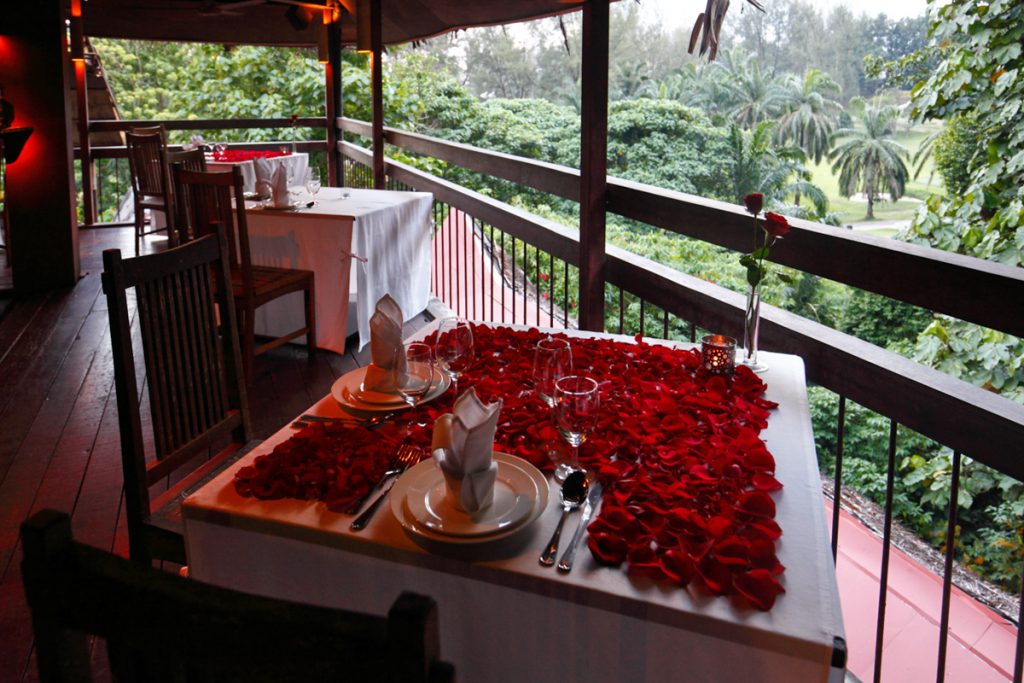 Tamarind Springs is a unique fine-dining restaurant with natural, breathtaking views. Located close to Ampang's forest reserve which is not too far from the city, it is a short drive away from the madding crowd. Exuding a rustic and intimate vibe, the venue has a Balinese theme complete with stone sculptures, interesting wooden furniture and soothing instrumental. You will be walking along a romantic candlelit entrance path from the garden to the dining area where scrumptious delicacies, wines and desserts await.
The Roof @ First Avenue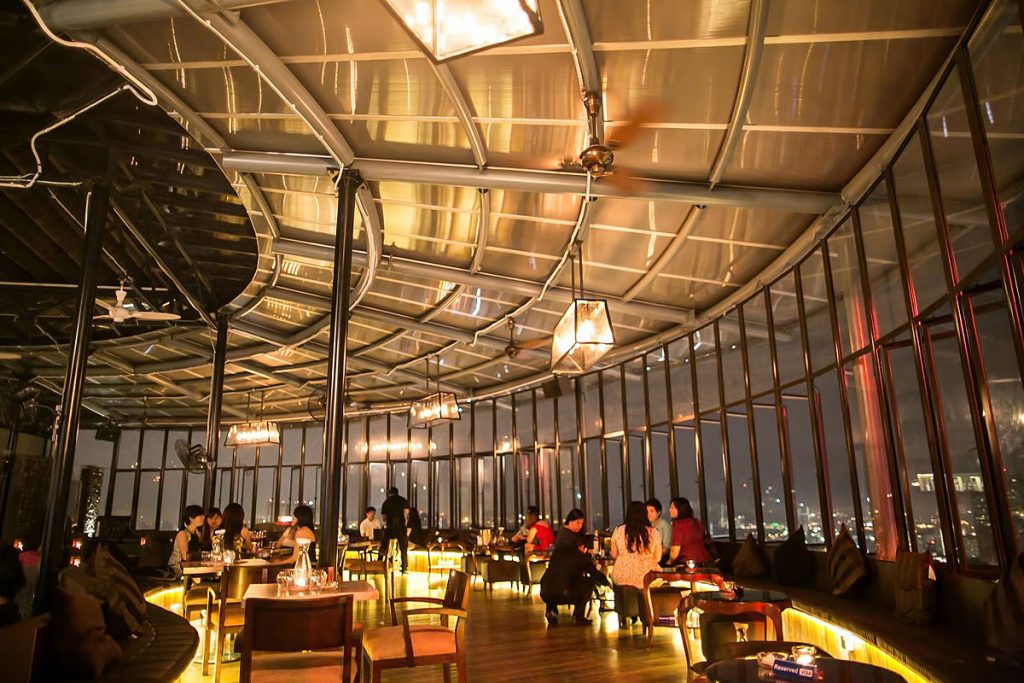 Located at the top of First Avenue which is just next to One Utama, this restaurant has become one of the Klang Valley's most popular place to dine. The Roof is divided into five concept venues, namely Malt & Leaf, Play, Score, Signature and Stratosphere. It is Asia's luxury bar seated atop an infinity grassed helipad, providing a 360-degree panoramic view of the city and Klang Valley.
Heli Lounge Bar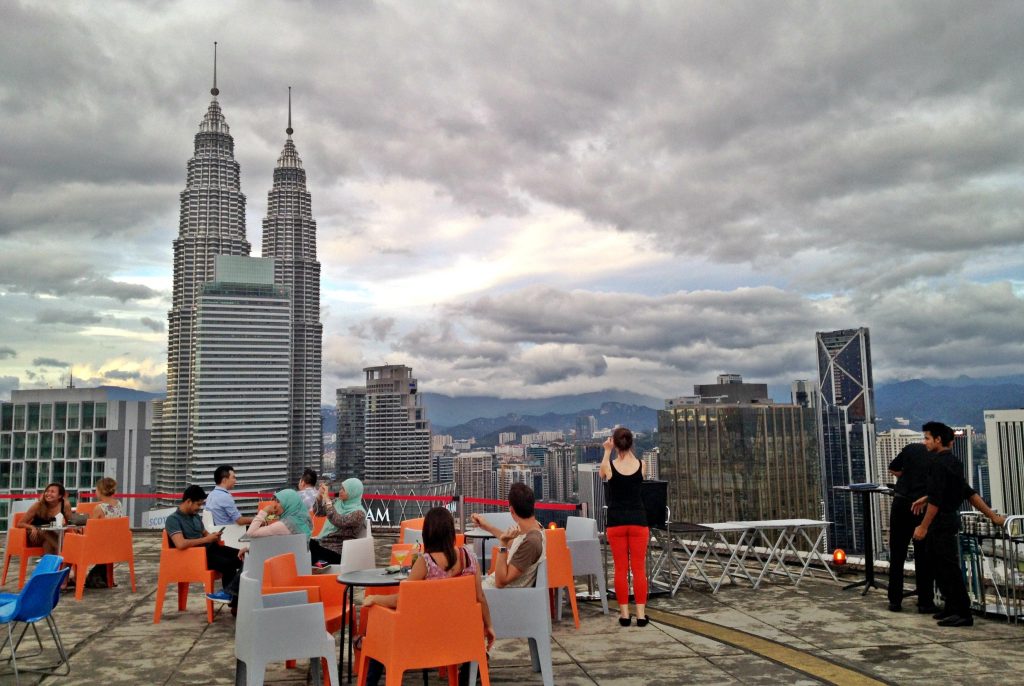 If you plan to celebrate Valentine's Day on a smaller budget, Heli Lounge Bar is a great choice for you. Set directly across from the Kl Tower with a selection of cocktails and affordable wines, you will be amazed by the 360-degree views of the KL city skyline. It will be hard not to snap photos of the gorgeous views. The helipad is still in use during the day but at night, it transforms into a rooftop bar with simple lounge chairs and tables. Expect the helipad to be a bit noisy and crowded, but a lovely adventure nevertheless.
Cruise @ Tasik Putrajaya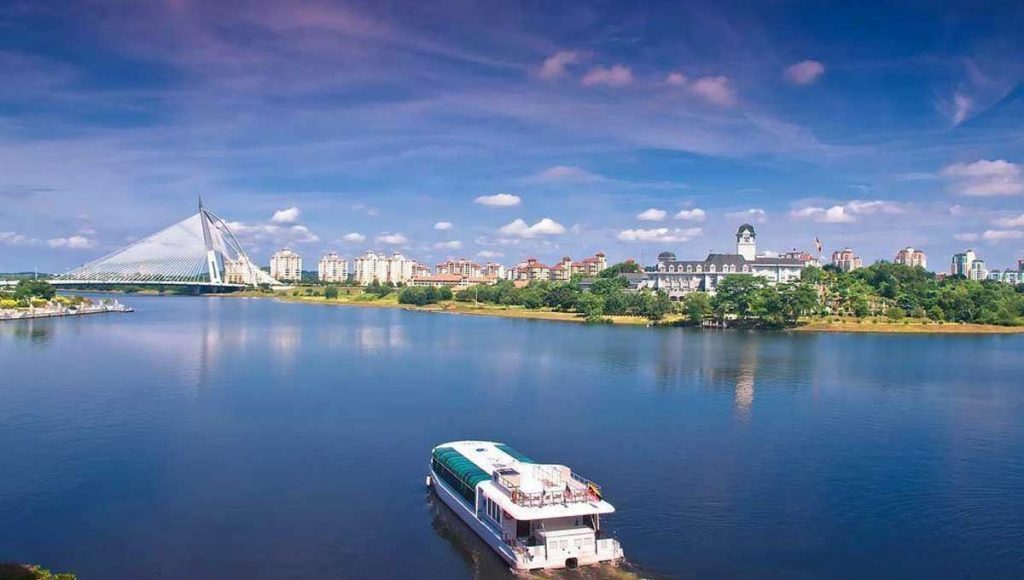 For those who want to do something different, this is for you! Rather than dining at a normal restaurant or bar, enjoy a romantic dinner date while cruising Putrajaya lake. Enjoy the magnificent view that includes the iconic Putra Mosque, Seri Wawasan Bridge and Perdana Putra. You can cruise on the traditionally handcrafted gondola or for a more exclusive option, you can board a special gondola just for you and your date. Enjoy the live band performance while taking in the beautiful night's view of the lake.
Plan your Valentine's Day with Clearblue Digital Ovulation Test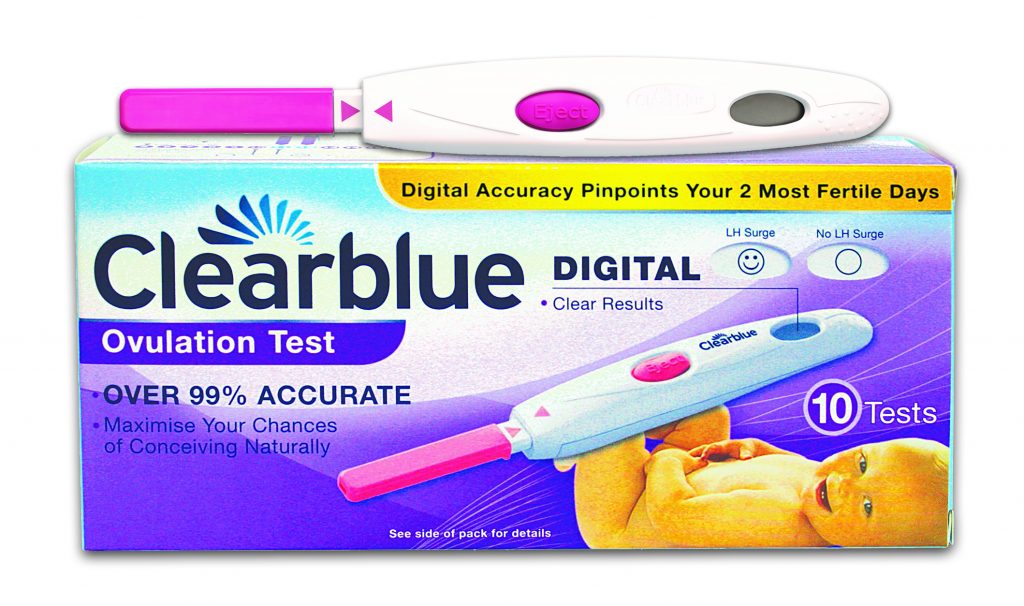 If you're planning to conceive on Valentine's day, planning well is essential. With Clearblue Digital Ovulation Test, you can be assured that it is indeed the right time to conceive. It is an easy-to-use home ovulation test that provides easier and more accurate results. With Clearblue Digital Ovulation Test, family planning is made easier. Happy Valentine's Day!