Vacuums Galore: What to Consider When Deciding Between Robot, Upright, or Cordless Vacuum for Your Home?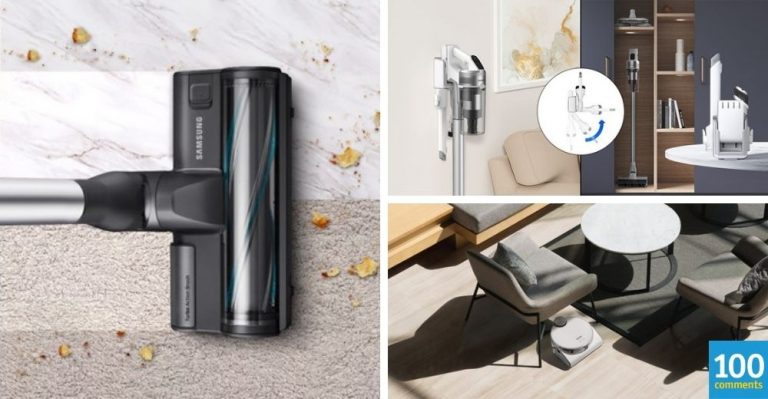 Every house is unique, with its nooks and crannies. How you design your home also reflects the type of appliances you choose to fit your needs. Among these treasure troves of appliances, one household must-have has reinvented itself over the last decade.
A modern vacuum has come a long way from its former bulky, loud and heavy model to offer a new variety of form and functionality that meets every lifestyle needs and household aesthetics. As you move from the classic model, you will discover that there is also robot, upright and even cordless vacuums that offer more features and cleaning flexibility than ever known before. The question is, which fits your lifestyle best?
Here are some tips and samples from Samsung to help you decide, plus some models you can consider.
1. The Samsung Jet 90 premium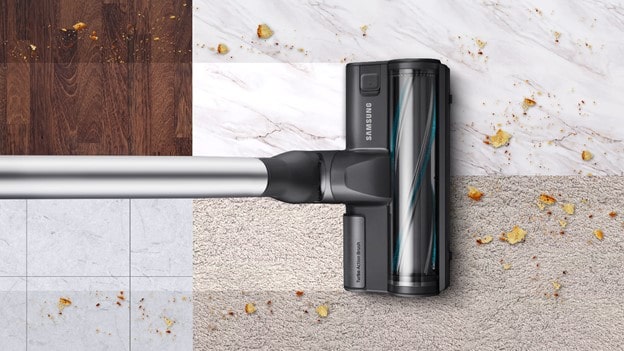 With the Samsung Jet™, a cordless, powerful, and long-lasting vacuum, effortless spring cleaning and tidying can be achieved. You won't have to worry about looking for a plug when moving to each area of your home, as it comes with a removable and long-lasting battery, allowing undisrupted and easy cleaning to get the job done fast. Its versatility will allow you to clean your home at maximum suction power, regardless of the surface you're tackling and weighing only at 1.61kg when handheld. In addition, its aerodynamic design allows the air system to optimize airflow while trapping fine dust particles through the multi-cyclonic air filtration.
The versatility doesn't stop there, as you can also keep your hard floors and tiles clean when you opt for the Spinning Sweeper. Its dual spinning wet pads will allow you to mop your hard floors easily and is designed to reach the corners of your room. You won't have to worry about storing the vacuum inside a closet as well, as it comes with a Z Station, its very own ergonomic charging stand that makes it easy to park anywhere in your home without adding to the clutter.
2. Samsung Jet Bot AI+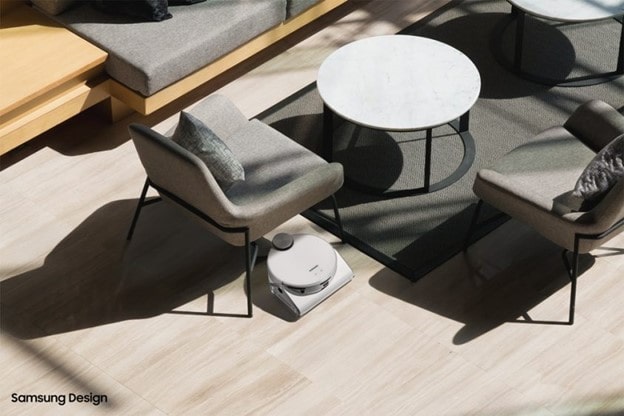 Depending on how busy or tired we are, sometimes, we may not have the time to clean our homes thoroughly and efficiently. This is where technology can come in to help, so fret not, as Samsung's Jet Bot AI+, the world's first smart robotic vacuum powered by Intel® AI, can clean your floors efficiently and independently. You can "wash your hands" and leave it to this robot vacuum that comes at a small size but cleans big. The Jet Bot AI+ comes with AI-powered object recognition technology enabled by a 3D sensor that will allow the device to scan an object and move around it, but is aware of certain obstacles such as furniture, cables, and toys. Behind its sleek design is its LiDAR sensor that can navigate your home with precision just like you do.
How does it work? Allow it to map out your home, set your no-go zones, and let it do the work. You can monitor its movement remotely, schedule cleanings, and stay connected via the SmartThings mobile app. The vacuum will empty itself into the Clean Station's dustbin, which you will only need to change once its blue LED notification light alerts you. So what are you waiting for? Check out the Jet Bot AI+ that can clean your home effectively regardless of the type of surface you need to clean without having to lift a finger.
3. Samsung Jet 70 Easy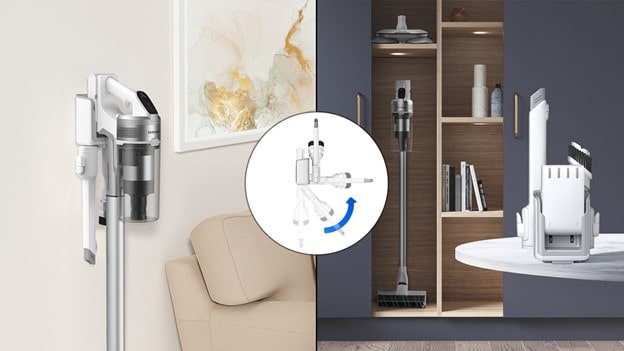 If you're looking for something a little lighter but packs a punch, how about opting for the Samsung Jet 70 Easy? It can clean any surface or area in your home effectively with a suction power of up to 150W while optimizing the airflow with its ultrasonic welded airfoil blades, weighing only 1.48kg when handheld. With the Jet Cyclone's high-efficiency and multi-cyclone structure, the vacuum creates an air path that reduces air resistance and minimizes loss of suction so that you can enjoy clean air.
You can utilize its 180-degree swivel head, keep every corner of your home clean with easy movements, and customize your spring cleaning session based on the multiple heads ranging from the Soft Action Brush, Extension Crevice Tool, and Combination to address your cleaning needs. You can store your vacuum cleaner flexibly as well, with the 2-in-1 Charging Station, save space by mounting it to the wall or use a standalone charger that you can charge anywhere.
If you're looking for a more hygienic way to dispose of dust, the Clean Station™, a perfect companion for any Samsung Jet™ series vacuums, automatically empty your vacuum's dustbin without you having to separate the pipe or the cyclone. Due to its air-tight design, it prevents ultrafine dust from dispersing back into the air, making it 400 times more hygienic than conventional dustbins.
Suppose you're planning to make the switch to a new vacuum, then there's no better time than now as Samsung's Stay Strong Malaysia promotion is currently offering amazing deals for household appliances, including some of the models mentioned here. So, head on to https://www.samsung.com/my/offer/staystrongmsia2021/ and grab your best buy of the year before the promotion ends on 30 September 2021.