Unlocking the Potential for Academics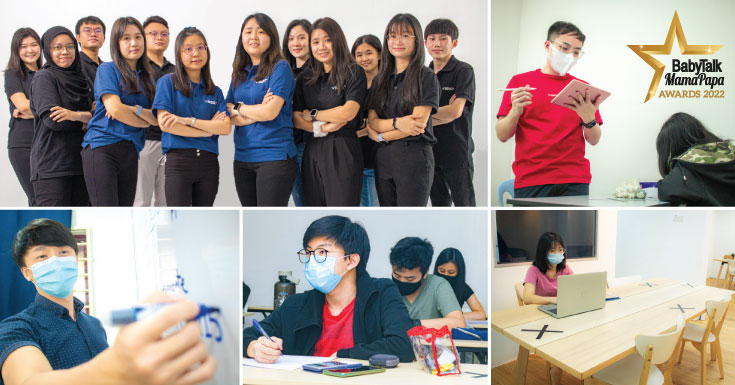 Our children are our future and as parents, we always try to provide the best for them. Above everything else, it is one of our foremost duties to make sure that our kids receive the best education and have access to top-notch academic facilities. Because not only will education be an important factor in their professional life, but it will also play a vital role in the legacy they will create as human beings. However, when it comes to education and learning, each child is unique, and it is our responsibility as parents to recognise the type of education that is best suited for them.
What is VBest?
No two young learner is equal and hence each requires a different type of learning environment to flourish. VBest Education Group has tirelessly strived to guide youngsters across their academic journey and provide special attention to those who are struggling to keep up with their peers.
VBest started its journey in 2002, coaching and guiding students who required some additional support to unlock their potential in academics. Having coached students with care, the popularity of VBest soon soared across Malaysia, attracting more students to join the VBest family. By 2019, VBest became one of the leading academic support centres, favoured by students and parents alike. With 20 branches across Malaysia, VBest was successful in igniting the passion for education among young minds. Presently, the VBest family comprises parents, school teachers, and tutors tirelessly pushing past the boundaries of education.
Why should you consider VBest?
VBest offers Pre K, Year 1 to Year 6 primary programmes for children aged between 3 to 13. In addition to Mathematics and Science, VBest aims at helping children discover their untapped potential in English (Cambridge English Primary) as well. With a board of excellent mentors, VBest stresses the use of English to help students with their proficiency in reading and writing. VBest aims to impart knowledge to young minds through a series of methodical and scientifically-driven techniques. VBest also boasts advanced facilities and state-of-the-art amenities to better guide its students.
Students enrolled at VBest are coached in small interactive groups, with plenty of individual attention from the teacher. As a leading tuition institution, VBest has been ranked among the finest educational organisation in Malaysia, and has been credited for producing exemplary students who are often selected by top international universities, such as Ivy League colleges, as well as Oxford!