Unlimited Data For Only RM1. Sure or Not? #SureOne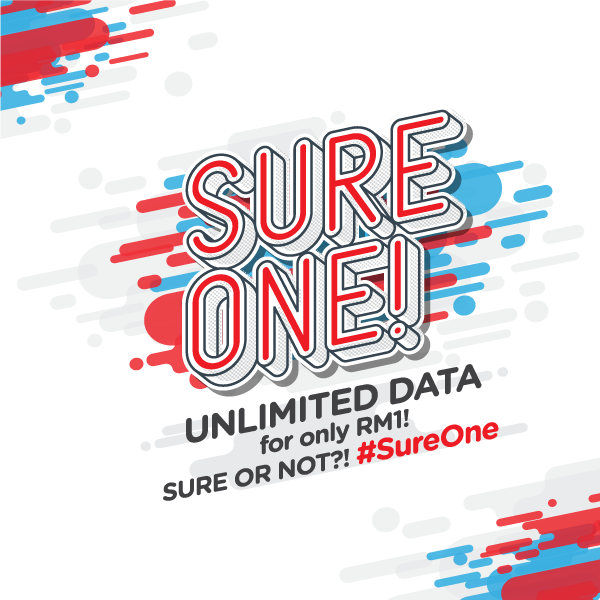 17 January 2019, Kuala Lumpur – Tune Talk will be taking 2019 by storm as it continues to strive in packing more value alongside exceptional services with a refresh of its already competitive line up of prepaid products and services. The company is aware of its subscribers' needs, hence with the 2019 revamp, they will be able to enjoy unlimited data coupled with high-speed connectivity at an amazing value, hassle free.
Ameen Amaendran, Tune Talk CEO, stated, "The Tune Talk Value Pack is the brainchild of the ever-hardworking team at the company who always focuses on providing the best product with the best value for our subscribers. The main focus is to empower our subscribers to have the ability to choose as well as the freedom to experience data connectivity, depending on whichever that suits their needs within their individual budget. This new pack caters to every income segment of the market."
"With the new Tune Talk Value Pack, they can now enjoy unlimited daily data for as low as RM1 daily, and choose whether they want to chat nonstop, go on their favorite social media sites or listen to their favorite music all day with the daily RM1 data passes. Existing subscribers who switch to or new ones who activate this new pack will also be getting 10GB free basic internet. We are starting 2019 with the subscribers' needs in mind and the revamp will definitely be able to fulfill the demands of our subscribers, Sure or not? #SureOne!" he added.
Here are the full details of the Tune Talk Value Pack: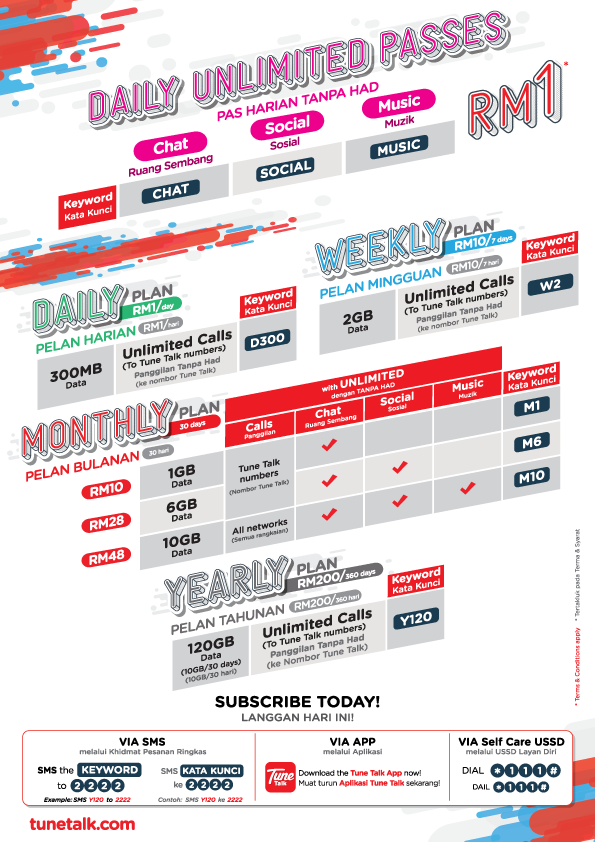 In order to fully immerse oneself and enjoy the benefits of the newly revamp Tune Talk prepaid pack, existing subscribers are encouraged to switch to the new pack via the Tune Talk app or SMS before 28th of February, while new subscribers who register starting today (17th January 2019) will automatically be on the new prepaid pack.
The prepaid refresh is Tune Talk's first phase in unleashing its series of new innovations and bold approaches to compete with the leaders of the market as well as meeting the demands of our existing subscribers. There are still several key innovations in the pipeline that will be released by phases within this year. 2019 is the company's 10th year in service and it will be a great year to signify the brand's commitment towards subscribers and giving them the power to choose what is best for them. #SureOne!
For more information, kindly visit www.tunetalk.com