UNIQLO Eco Bags Available Starting March 16 Nationwide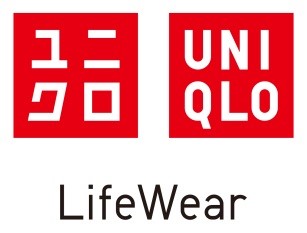 March 9, 2020, Kuala Lumpur, Malaysia – UNIQLO Malaysia today announces that it will introduce original eco-friendly reusable bags in all UNIQLO stores nationwide starting March 16. UNIQLO is working to reduce the number of shopping bags and encouraging customers to use their own shopping bags.
UNIQLO is committed to minimizing the environmental impact of its business while offering products and services customers can use with confidence. With environmental pollution from plastic waste becoming a growing concern worldwide, UNIQLO's parent company Fast Retailing Group has set a target to reduce the amount of single-use plastic handed to customers in the form of shopping bag and product packaging at its Group stores worldwide by 85%, or around 7,800 tons annually, by the end of 2020.
UNIQLO Malaysia has made efforts in eliminating the use of plastic shopping bags in 2017 by switching to paper bags. This new effort is initiated to further reduce usage of paper bags and encourage customers to use their own shopping bags.
UNIQLO's original eco-friendly bag comes in two size (M/L size) for RM7.90 each. It can be folded into a compact size, which makes it a great convenience for customers who adopt an eco-friendly lifestyle.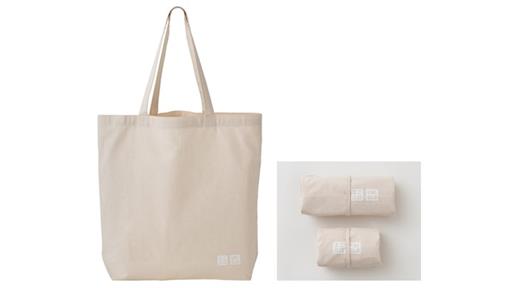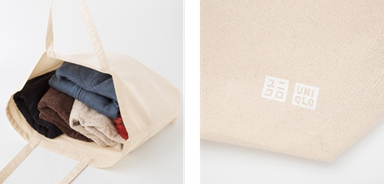 M – Height: 42cm, Width: 34cm, Length: 11cm, Handle Length: 57cm
                  L – Height: 42cm, Width: 45cm, Length: 14cm, Handle Length: 65cm
Product Website: https://www.uniqlo.com/my/store/catalogsearch/result/?q=eco+bag
Full Store List: https://www.uniqlo.com/my/shop/
Official Hashtags: #UniqloSustainability #UniqloEcobag
#####
About UNIQLO LifeWear
Apparel that comes from the Japanese values of simplicity, quality and longevity. Designed to be of the time and for the time, LifeWear is made with such modern elegance that it becomes the building blocks of each individual's style. A perfect shirt that is always being made more perfect. The simplest design hiding the most thoughtful and modern details. The best in fit and fabric made to be affordable and accessible to all. LifeWear is clothing that is constantly being innovated, bringing more warmth, more lightness, better design, and better comfort to people's lives.
About UNIQLO and Fast Retailing
UNIQLO is a brand of Fast Retailing Co., Ltd., a leading Japanese retail holding company with global headquarters in Tokyo, Japan. UNIQLO is the largest of eight brands in the Fast Retailing Group, the others being GU, Theory, Helmut Lang, PLST (Plus T), Comptoir des Cotonniers, Princesse tam.tam and J Brand. With global sales of approximately 2.2905 trillion yen for the 2019 fiscal year ending August 31, 2019 (US $21.53 billion, calculated in yen using the end of August 2019 rate of $1 = 106.4 yen), Fast Retailing is one of the world's largest apparel retail companies, and UNIQLO is Japan's leading specialty retailer.
UNIQLO continues to open large-scale stores in some of the world's most important cities and locations, as part of its ongoing efforts to solidify its status as a global brand. Today the company has more than 2,200 stores in 25 markets including Japan. In alphabetical order, the other markets are Australia, Belgium, Canada, China, Denmark, France, Germany, Hong Kong, India, Indonesia, Italy, Malaysia, Netherlands, Philippines, Russia, Singapore, South Korea, Spain, Sweden, Taiwan, Thailand, U.K. U.S. and Vietnam. In addition, UNIQLO established a social business in Bangladesh together with the Grameen Bank in 2010, and today there are several Grameen-UNIQLO stores in Dhaka.
With a corporate statement committed to changing clothes, changing conventional wisdom and change the world, Fast Retailing is dedicated to creating great clothing with new and unique value to enrich the lives of people everywhere.  For more information about UNIQLO and Fast Retailing, please visit www.uniqlo.com and www.fastretailing.com.
For media queries, please contact please contact Yuet Meng at yuetmeng@bridgespr.com.my or Gar Gar at gargar@bridgespr.com.my or 03-7982 1750/51.