TST Wins the 2022 Superbrands Award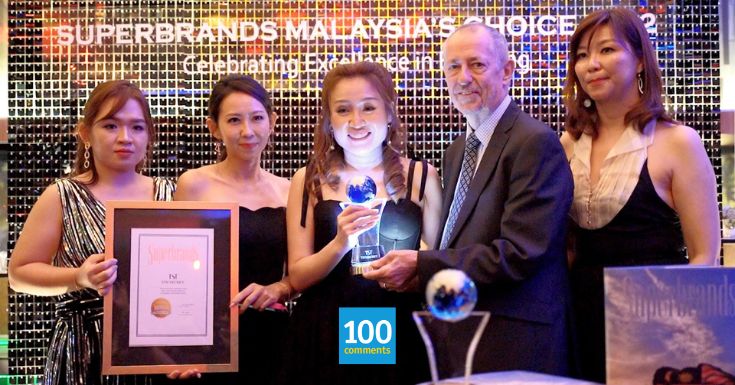 After almost 4 years of effort, TST Malaysia successfully accomplished a remarkable achievement, outshining Malaysia's excellent brands, and was selected as one of 27 Superbrands in 2022.
Angeline Low, TST Malaysia's General Manager gave her speech at the award ceremony:  "Despite the pandemic, we at TST successfully won the Superbrands Award. First and foremost, I would like to thank everyone in the company for their support all these years, especially to the TST members for trusting the brand. LOVE Is Perfect With YOU! Let's achieve the next highest achievement!"
From 2020 to the present, all walks of life have been relatively affected by the impact of the pandemic, which has also caused many families to face economic crises due to layoffs. This pandemic wave has also become the biggest driving force for the development of TST, because its vision is to provide a platform for zero-cost entrepreneurship, providing a complete employment method for many freelancers, housewives, and even people with disabilities.
With the market expansion in these past few years, TST has successfully helped countless families to overcome economic difficulties, created passive income for many people, and let people understand more about how to fully reflect the economic value of Internet social media. TST is honored to be awarded the Superbrands Award in Malaysia this year.
Superbrands Malaysia Award is regarded as the "Oscars of Branding" by the corporate world which is an astounding way to showcase and promote a brand. This globally prestigious Superbrands Award is a recognition for TST Malaysia and also improves the cornerstone of consumers' trust in the brand.
After achieving this milestone, TST Malaysia will strive to create better products in the future to share the concept of "Choose Beauty, Natural Beauty" with the people, and provide more job opportunities to help more people fulfilling the pursuit of a wonderful life.
For more information, please visit TST Official Website:https://tinsecrets.com.my/ and Facebook:https://www.facebook.com/tinmimitst/.