Trees: Why Can't We Live Without Them?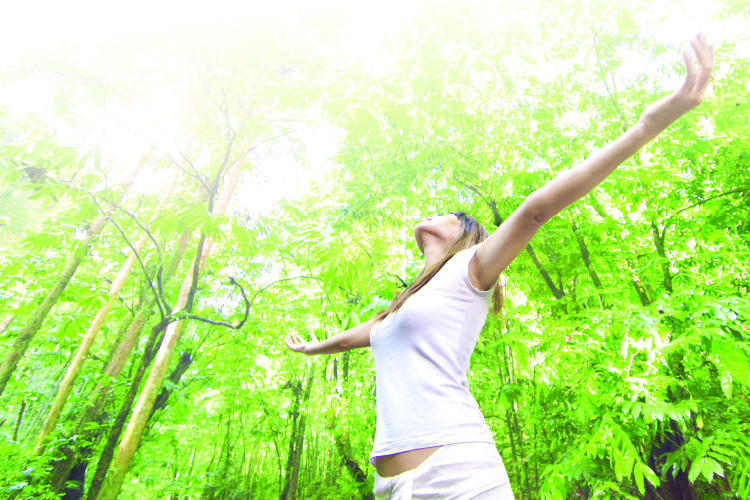 "A tree is a tree".
That's what most of us think of if we are asked about how we think or feel about a tree.
In our day-to-day lives we are surrounded by trees, yet only rarely do we pay close attention to these magnificent, solid structures which shelter us from rain showers, provide habitats for numerous creatures, and enrich our parks, neighbourhoods, and landscapes.
For thousands of years, humans and other species have had a relationship with trees of mutualism – a relationship between two species of organisms in which both benefit from the association. Hence, we could not live in a world without trees. We are each reflected in the other.
Sadly, this relationship has begun to show signs of deterioration. As we grow in our population, more trees are removed to make way for our existence.
Perhaps we should remind ourselves what we have conveniently forgotten about trees. So that we can open up our horizons and observe a tree as not merely an object but a giver of life.
As a strong environmental advocate, here are just some reasons why I feel that trees and man need each other:
Since the beginning, trees have furnished us with two of life's essentials, food and oxygen. As we evolved, they provided additional necessities such as shelter, medicine, and tools. Today, their value continues to increase and more benefits of trees are being discovered as their role expands to satisfy the needs created by our modern lifestyles.
Trees are also an important part of every community. Our streets, parks, playgrounds and backyards are lined with trees that create a peaceful, aesthetically pleasing environment. Trees increase our quality of life by bringing natural elements and wildlife habitats into urban settings. We gather under the cool shade they provide during outdoor activities with family and friends. Many neighborhoods are also the home of very old trees that serve as historic landmarks and a great source of town pride.
In addition, trees serve architectural and engineering functions. They frame landscapes, create beautiful backgrounds and enhance building designs. Trees can provide privacy, emphasize beautiful views, and screen unsightly areas. Noise from roadways and other urban activities is muffled by well-placed trees that serve as sound barriers. As a matter of fact, the U.S. Environmental Protection Agency states that trees can reduce bothersome noise by up to 50% and mask unwanted noises with pleasant, natural sounds. Using trees in cities to deflect the sunlight reduces the heat island effect caused by pavement and commercial buildings.
Trees contribute to their environment by providing oxygen, improving air quality, climate amelioration, conserving water, preserving soil, and supporting wildlife. During the process of photosynthesis, trees take in carbon dioxide and produce the oxygen we breathe. According to the U.S. Department of Agriculture, "One acre of forest absorbs six tons of carbon dioxide and puts out four tons of oxygen. This is enough to meet the annual needs of 18 people." Trees, shrubs and turf also filter air by removing dust and absorbing other pollutants like carbon monoxide, sulfur dioxide and nitrogen dioxide. After trees intercept unhealthy particles, rain washes them to the ground.
Trees also help control climate by moderating the effects of the sun, rain and wind. Leaves absorb and filter the sun's radiant energy, keeping things cool on hot days. Trees also lower the air temperature and reduce the heat intensity of the greenhouse effect by maintaining low levels of carbon dioxide.
Both above and below ground, trees are essential to the eco-systems in which they reside. Far reaching roots hold soil in place and fight erosion. Trees absorb and store rainwater which reduce runoff and sediment deposit after storms. This helps the ground water supply recharge, prevents the transport of chemicals into streams and prevents flooding. Meanwhile, fallen leaves make excellent compost that enriches soil.
The main reason we like trees is because they are both beautiful and majestic. No two are alike. Different species display a seemingly endless variety of shapes, forms, textures and vibrant colors. Even individual trees vary their appearance throughout the course of the year as the seasons change. The strength, long lifespan and regal stature of trees give them a monument-like quality. Most of us react to the presence of trees with a pleasant, relaxed, comfortable feeling. In fact, many people plant trees as living memorials of life-changing events.
Trees help record the history of your family as they grow and develop alongside you and your kids. We often make an emotional connection with trees we plant or become personally attached to the ones that we see every day. These strong bonds are evidenced by the hundreds of groups and organizations across the world that go to great lengths to protect and save particularly large or historic trees from the dangers of modern development. How many of your childhood memories include the trees in your backyard or old neighborhood?
Individual trees and shrubs have value and contribute to savings, but it is the collective influence of a well-maintained landscape that makes a real economic impact and has the greatest effect on property value. Direct economic benefits come from a savings in energy costs. Cooling costs are reduced in a tree-shaded home, and heating costs lowered when a tree serves as a windbreak. According to the USDA Forest Service, "Trees properly placed around buildings can reduce air conditioning needs by 30% and save 20-50 percent in energy used for heating."