Transformation in Education with Learning Robots and Ai Pens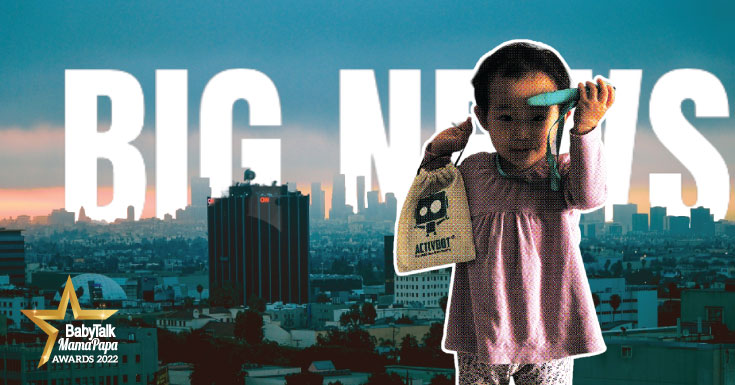 The first 2,000 days of a child's life is important for their brain development. This is when children develop the skills they'll use for the rest of their lives, so, it's important to invest in effective learning tools, like ACTIVBOT, to ensure they build a strong foundation.
ACTIVBOT and ACTIVTOT (for toddlers) are multisensory learning tools created to make learning at home effective and fun, especially since online learning has become an integral part of your child's life.
Little Jayleen started at 1-year-old and today at 2 plus she can hold the microphone, ask questions, and speak in full grammatically correct sentences. She also knows all the alphabets, colours, numbers, as well as phonics sounds, and can read and spell simple words.
To address the need for effective and engaging online learning strategies, ACTIVBOT facilitates learning based on the blended learning approach – using both online and in-person learning experiences – via a system called DIPES (Dynamic, International, Proven Platform, Education, Systems).
Only through transformation, can Malaysia move forward from the traditional education system to Education 4.0 to ensure that we 'Future Proof' our children with 21st century skills such as critical thinking, collaborating and confidence. Through the DIPES system, various aspects of this learning method are incorporated, offering students convenience and flexibility, self-paced learning, accelerated learning, and deeper understanding of course contents, besides fostering their curiosity.
Through ACTIVTOT and ACTIVBOT, young learners are guided through various learning systems based on age. For babies below 18 months, the combination of the ACTIVPEN and ACTIVTOT consists of smart cards in dual languages and books to help in reading. From 18 months to 2 years old, these tools help them develop listening and speaking skills in dual languages.
For children 3 to 5, the AI Reading Pen sets a strong foundation for them to start reading with ACTIVBOT and delve into an array of quality learning programmes. By 6 years old, children can master reading, writing and spelling in 3 languages including English, Mandarin and Bahasa Malaysia.
After about 2 years of school closure, ACTIVBOT has ensured that young learners do not have a learning gap in important academic and language skills. The take away lesson from the pandemic is to prepare for continuity in learning at home and at school and ACTIVBOT has been proven to help. Make learning effective and fun for your child as you bond together with ACTIVBOT!