Show Your Kids a Day They Won't Forget at the Top Ten Kid Friendly Destinations in KL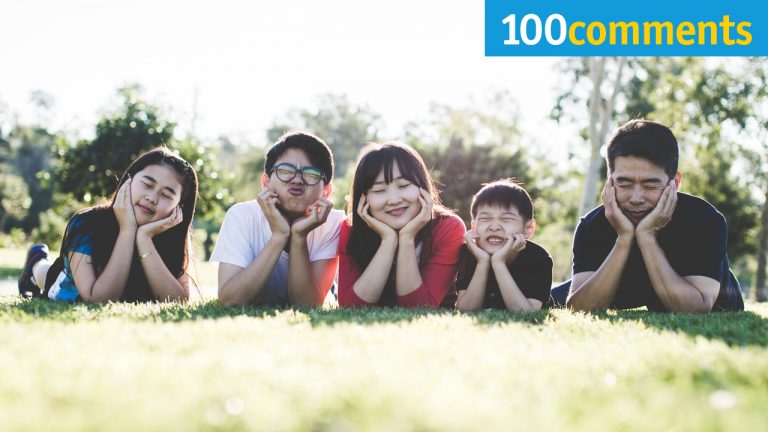 Since the school holidays are coming soon, why not take the time to plan out a family trip or two? As the capital of Malaysia, Kuala Lumpur has no shortage of attractions where families with kids can have fun. Whether you're looking for a way to get back to nature, a place to get your adrenaline pumping, or simply somewhere to relax and unwind, we've got them all and more!
Listed below are some of the top ten most kid friendly destinations in KL.
Petrosains Discovery Center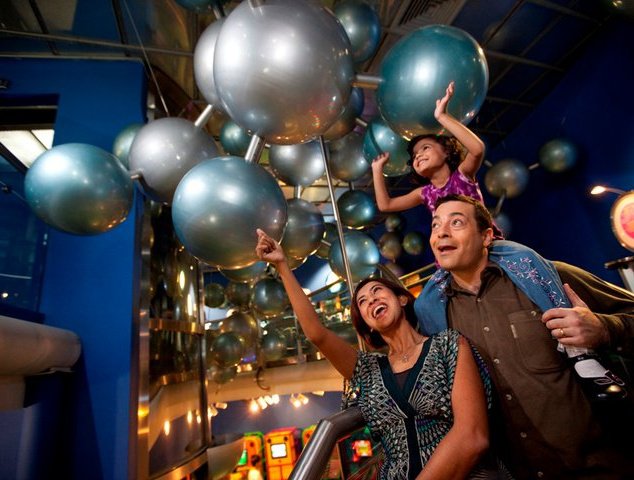 Located on the fourth floor of the KLCC Shopping Center, Petrosains Discovery Center is a 7, 000 sqm interactive edutainment center/science museum filled with educational, hands-on exhibits and exciting science shows suitable for all ages.
The spacious complex is largely dedicated to the field of petroleum science and presents science and technology in a fun and entertaining way. The discovery center is divided up like a museum with several easy to navigate zones and 11 main interactive showcases that can be visited in any order. Since its opening in 1999, this hands-on interactive science museum has been extremely popular among locals and international visitors alike.
Opening Hours: Tuesday – Friday 09:30 – 17:30, Saturday, Sunday & Public Holiday 09:30 – 18:30
Address: Level 4, Suria KLCC, Petronas Twin Towers
Website: http://www.petrosains.com.my/
Aquaria KLCC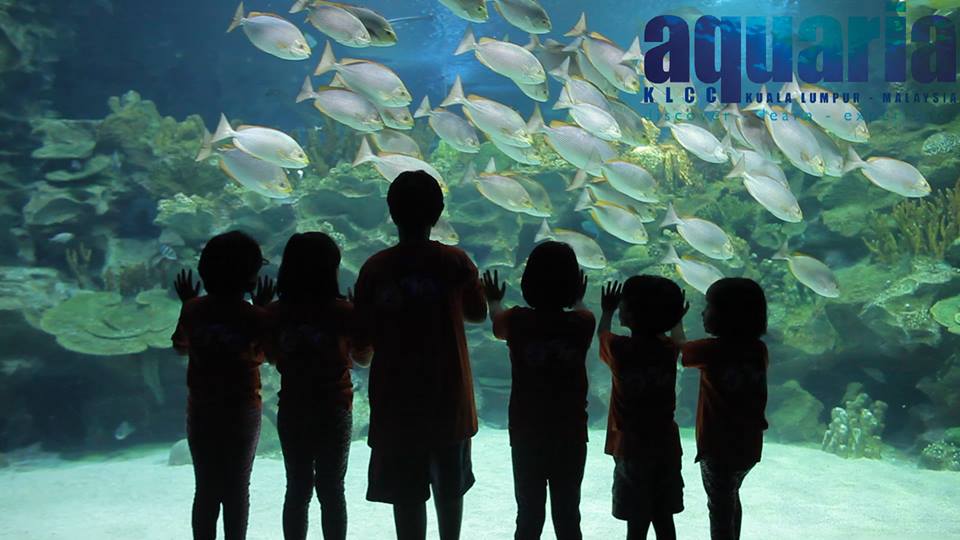 Another holiday destination in the shadow of the KLCC Twin Towers, Aquaria KLCC is one of the largest aquariums in Southeast Asia. With over 5, 000 different exhibits containing aquatic and land bound creatures, visitors can find all kinds of marine life including scary tiger sharks, adorable otters, bright coral fish, shy seahorses and many more.
The venue is organized in a way that takes visitors on an interactive tour through different watery environments – from the highlands and flooded jungles of Malaysia, to the Amazon basin, to the coral reefs and open ocean. Don't forget to catch the fish feeding sessions which take place on Mondays, Wednesdays and Saturdays.
Opening Hours: Daily 10:00 – 20:00
Address: Kuala Lumpur Convention Centre Complex, Kuala Lumpur City Centre
Website: http://aquariaklcc.com/
Sunway Lagoon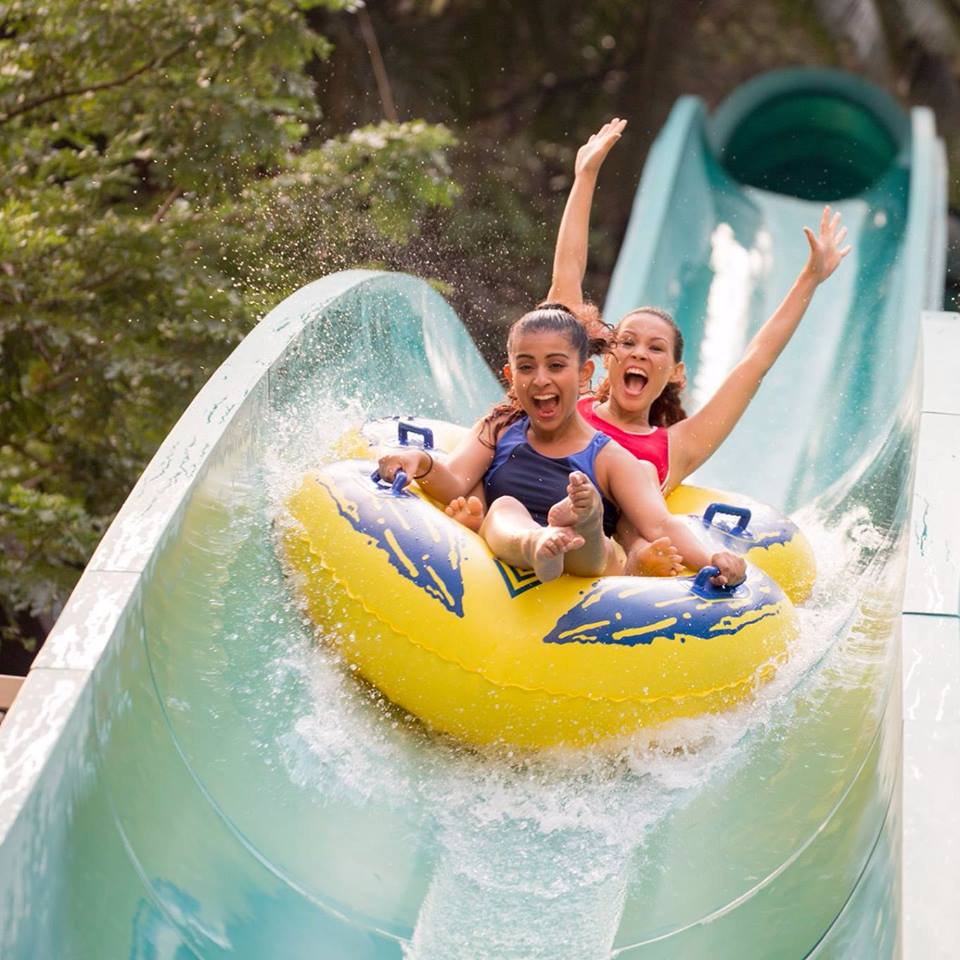 Built on the site of a former tin mine, the Sunway Lagoon Theme Park is an 80 acre water park filled with exciting activities for all the family. The park is divided into 8 different zones containing a variety of watery rides and dry land activities. With everything from heart stopping roller coaster rides to a Wildlife Park where visitors can interact with over 90 species of animals, there's definitely something here for everyone to enjoy.
With a wide array of water rides, kid-centric attractions, midway amusements, thrill rides, live shows, animal exhibits, themed souvenir shops, and above-average dining venues, it's no wonder that Sunway Lagoon is a favorite among both locals and international visitors.
Opening Hours: Daily 10:00 – 18:00
Address: 3, Jalan PJS 11/11, Bandar Sunway, Petaling Jaya
Website: https://sunwaylagoon.com/
KL Bird Park
The perfect place for those who're looking for a less intense experience, KL Bird Park is located in the Lake Gardens just a short drive away from the heart of KL. This lush, sprawling, 20.9 ha park is known as the world's largest free-flight walk-in aviary and is home to more than 200 species of birds from all over the world.
The KL Bird Park uses an open air concept that allows the birds to fly around freely within the massive walk in aviary. This free flight concept mimics the birds' natural habitat and allows them to move and breed naturally while allowing visitors to get up and personal. There are regularly scheduled bird shows and even feeding sessions for eagles, hornbills and ostriches.
In addition, your kids will be able to enjoy the playgrounds while the beautifully landscaped gardens have jogging tracks, exercise stations, and even rowing boats for older visitors. The tiled walkways are also designed to be pram friendly, allowing you to bring along your little ones with ease.
Opening Hours: Daily 09:00 – 18:00
Address: 920, Jalan Cenderawasih, Taman Tasik Perdana, Kuala Lumpur
Website: https://www.klbirdpark.com/
Farm in the City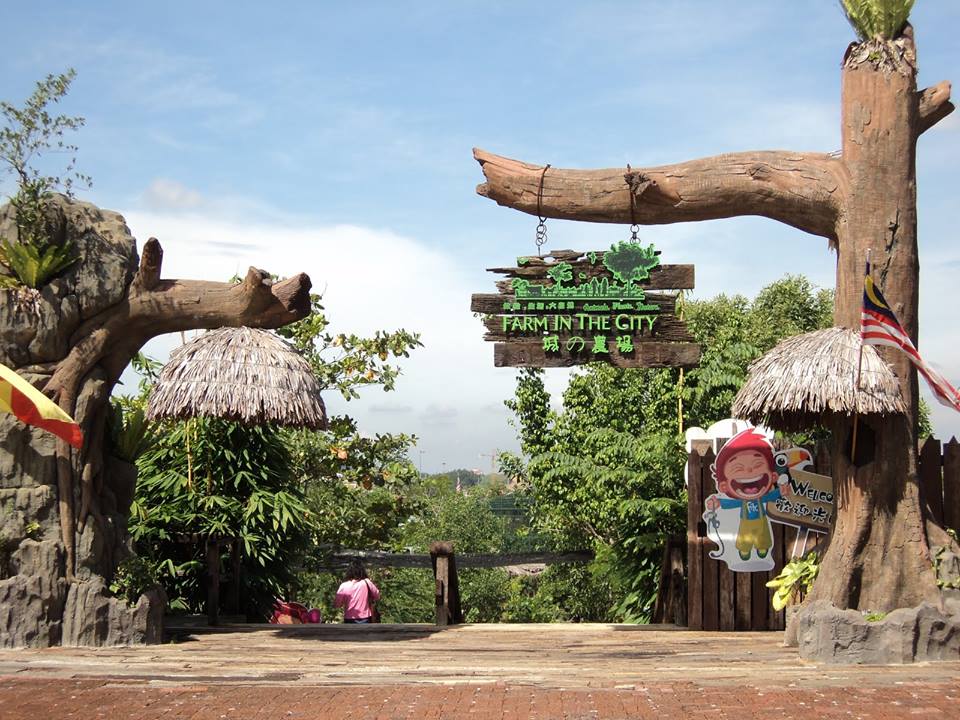 Another great destination for animal lovers, Farm in the City provides visitors with a non-traditional zoo experience. The Farm is divided into several sections which include a bird aviary, koi pond and reptile corner. One of the great things about this park is that you can really interact with the animals – from snapping a picture of you 'riding' a giant tortoise to feeding a deer from the palm of your hand.
There is even a petting zoo section where kids can go inside the enclosures and play with cute animals such as rabbit and guinea pigs. You can also find many other types of cute animals ranging from as peacocks, geese and iguanas to marmosets, deer and bunnies.
Opening Hours: Weekdays: 10:00am-6:00pm, Weekends: 09:30am-6:00pm, Closed on every Tuesday excluding public & school holidays.
Address: Lot 40187~40188, Jalan Prima Tropika Barat, Bandar Putra Permai, Seri Kembangan, 43300 Selangor
Website: https://fitc.com.my/
Kidzania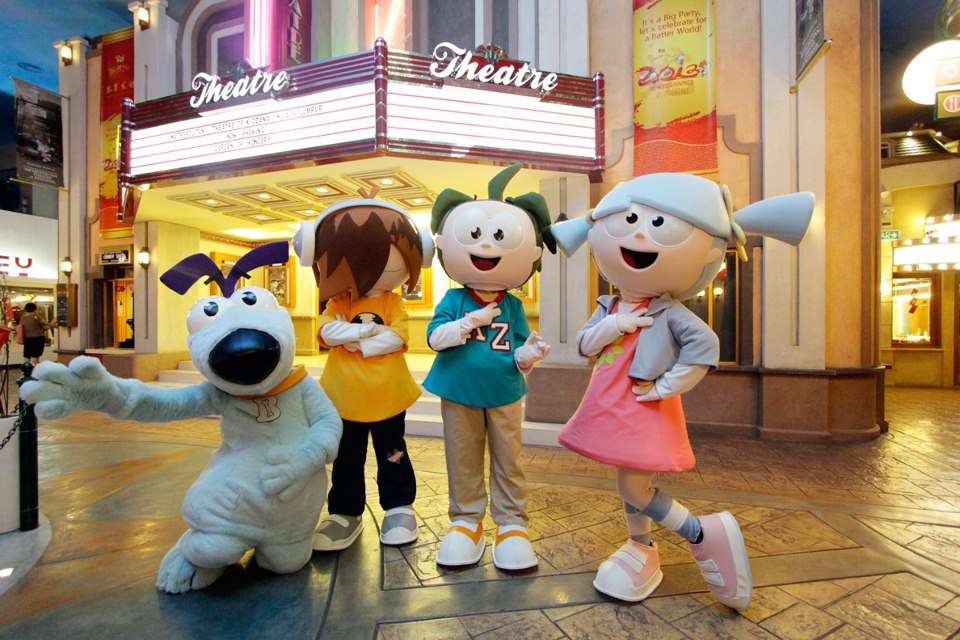 Your kids are sure to love Kidzania – an indoor educational theme park just for kids. This interactive edutainment center is designed to look like an indoor city, complete with miniature-sized replicas of office buildings and cars. Kids children from the ages of 4 to 14 are invited to take turns trying out different grown up jobs ranging from firefighters to fashion designers to surgeons.
While the kids are having fun, the parents get to relax as the on-site Zupervisors are thoroughly professional and handle kids extremely well. In addition, every child has to wear an electronic tracking bracelet that lets you know where they are and prevents them from leaving Kidzania without their parents.
Opening Hours: Sunday – Wednesday 09:00 – 21:00, Thursday 09:00 – 23:00, Friday & Saturday 10:00 – 23:00
Address: Curve NX, 18 Jalan PJU 7/5, Mutiara Damansara, Petaling Jaya
Website: https://www.kidzania.com.my/
Berjaya Times Square Theme Park

Situated on the top floor of the famous Berjaya Times Square Shopping Center, this theme park is Malaysia's largest indoor theme park. The 380,000sqft park is divided into two sections: the Galaxy Station is made for adults while Fantasy Garden is decidedly kid-centric.
Berjaya Times Square Theme Park also has party rooms for birthdays, a 'Kidz Theatre' plus a host of amenities to keep visitors comfortable. If you want a change of pace, you can just head down to the shopping mall below where there are over 1, 000 food and retail outlets to choose from.
Opening Hours: Monday-Friday 12:00 – 22:00, Saturday, Sunday, eve of Public Holiday, Public Holiday & School Holiday 11:00 – 22:00
Location: Berjaya Times Square Shopping Mall, 1 Jalan Imbi, Kuala Lumpur
Website:  https://www.berjayatimessquarethemeparkkl.com/
Megakidz Funland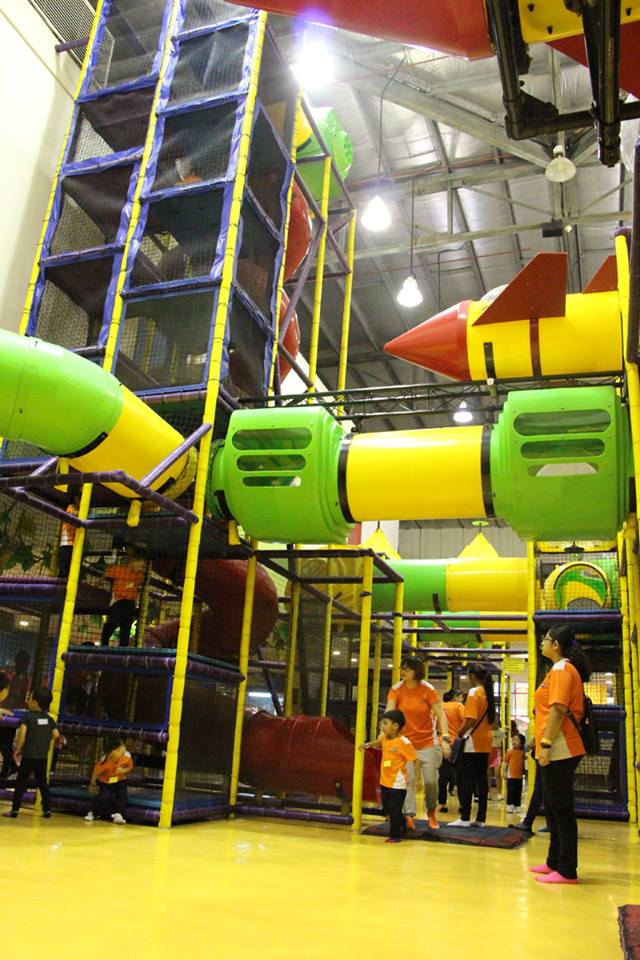 Learning doesn't have to stop at school! Located on the third floor of the massive Mid Valley Megamall, Megakidz Funland & Edutainment is a 27,000 sqft learning and play center containing multitude of facilities catering for kids from the age of one to 16. Every inch of this colorful edutainment center is filled with fun– there's an aviation play system, a toddlers' corner, an air bouncer, and even a small cinema for your kids to enjoy.
For parents who would like to shop without fuss, there is the 'Drop & Shop' program – you can easily drop your kids to for a bit of fun under the supervision of professional guardians for a small hourly rate, and come back again when you're ready. Alternatively, you can also enquire about their half-day and full-day packages if you're planning to spend your day at the mall.
Megakidz also organizes classes tailored especially for kids. Lessons such as dancing, music and Mandarin are mostly conducted during the weekends, and usually take between 30 minutes to two hours.
Opening Hours: Monday – Sunday 10:00 – 21:30
Address: Lot T-012, North Court, 3rd Floor, Mid Valley Megamall, Midvalley City, Lingkaran Syed Putra, Kuala Lumpur
Website: https://www.facebook.com/megakidz/
National Science Center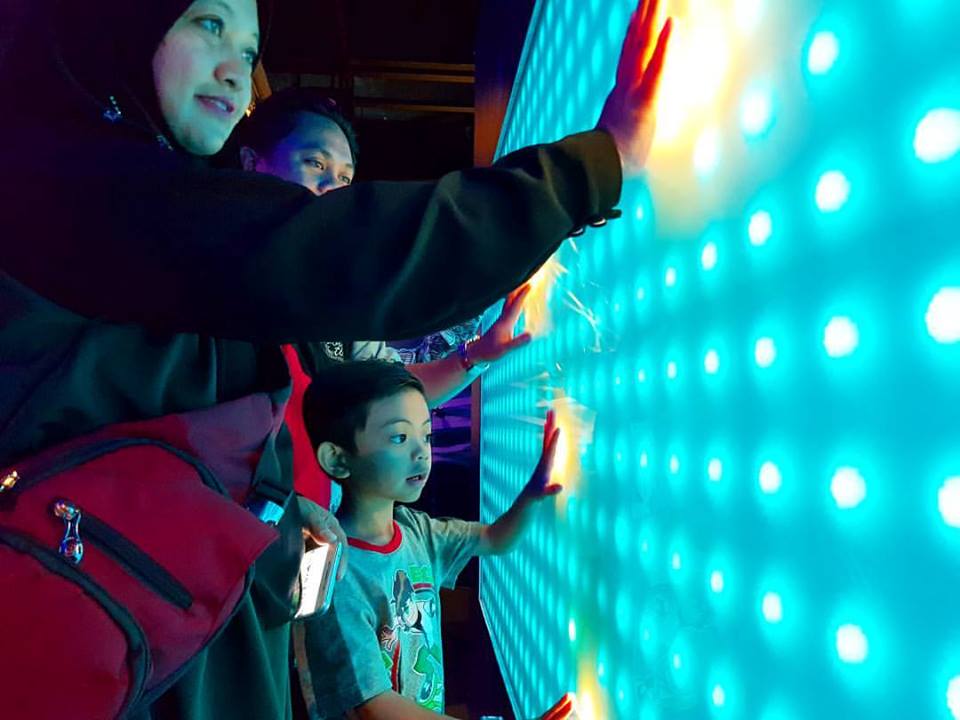 Shaped like a futuristic, green mosque topped off with a large dome, the National Science Center (also known as Pusat Sains Negara) is hard to miss. This edutainment center was established in 1996 in order to teach kids about science in a fun and entertaining way.
The National Science Center is split into several different sections, each containing vivacious, educational and just-plain-fun, hands on science and technology exhibits. Other facilities at the National Science Center includes a cafeteria, multimedia library, lecture hall and multi-purpose hall.
Opening Hours: 09:00 – 17:00 (closed on Friday)
Location: Pesiaran Bukit Kiara, Bukit Kiara, Kuala Lumpur
Website: http://www.psn.gov.my/
Perdana Botanical Garden

Also known as the Lake Gardens, the Perdana Botanical Garden serves as the green lung in the heart of the city. It receives a lot of visitors due to its proximity to a number of top KL attractions such as the popular KL Bird Park, the Orchid & Hibiscus Gardens, the Kuala Lumpur Butterfly Park as well as museums such as the excellent Islamic Arts Museum and the fascinating Royal Malaysian Police Museum.
This centrally-located recreational park is best visited during the weekends, when it's packed with locals enjoying various activities on the main square as well as along its many lakefront trails and landscaped hills. Open daily between 09:00 and 18:00, entrance to the Perdana Botanical Gardens is free all year long, though visiting the Orchid Garden and Hibiscus Garden requires a payment of RM1 on weekends. There are also additional entrance fees for some attractions within the park, including the bird and butterfly parks.
Opening Hours: Daily 07:00 – 20:00
Location: Jalan Kebun Bunga, Tasik Perdana, Kuala Lumpur
Website: http://www.klbotanicalgarden.gov.my/