Top 7 Best Chocolates to Give Your Girlfriend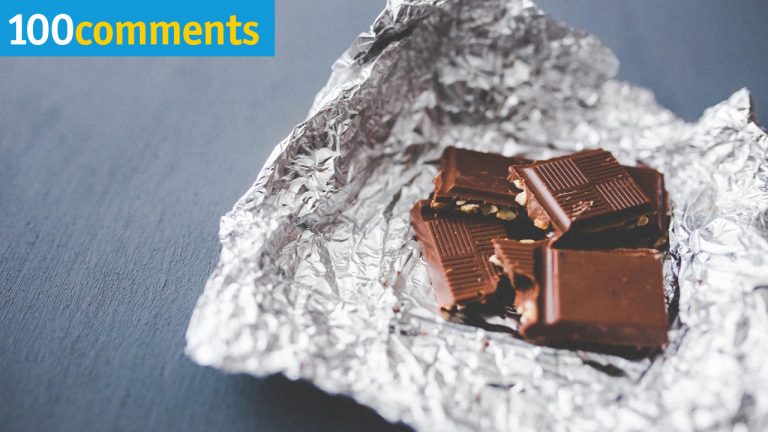 Valentines day may have come and gone, but that's no excuse to ignore your girlfriend! Surprise her with these delightfully sweet chocolate confections during a date… and maybe buy a few for yourself. Down below we'll give you a list of the top 7 best chocolates to give your girlfriend – from the quick and convenient to the extravagantly over the top. No matter what you did to make her mad, there's bound to be a chocolate here that she'll enjoy!
Cadbury Dairy Milk Assortment Chocolate Panned Tin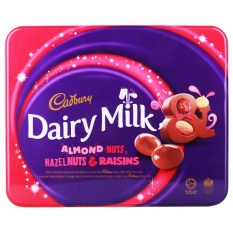 Surprise her today with the Cadbury Dairy Milk Assortment Chocolate Panned Tin. A combination of Almond, Nuts, Hazelnuts, and Raisins coated in Cadbury's amazing signature milk chocolate, this product nestles them all together into a single cute little tin that she's sure to love.
Enjoy your chocolates together – but try not to finish them all in one go!
Ritter – Sport Fine Extra Dark Chocolate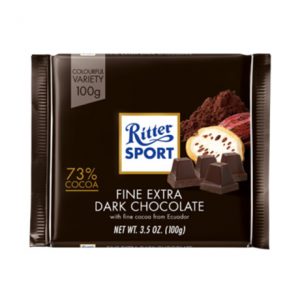 Did you know that dark chocolate has been proven to have a number of health benefits? Dark chocolate not only contains less sugar then regular milk chocolate, but is actually rather nutritious. Quality dark chocolate is rich in Fiber, Iron, Magnesium, Copper, Manganese and a few other minerals. It is also rich in antioxidants which help to keep your body healthy. The bioactive compounds in cocoa can improve blood flow in the arteries and cause a small but statistically significant decrease in blood pressure.
With a cocoa content of 73%, the Ritter Sport Fine Extra Dark Chocolate bar outdoes most other chocolate brands. The same is true of the number of pieces: its 36 extra-fine pieces allow the subtly bitter notes of the premium Arriba cocoa from Ecuador to unfold even better. For true cocoa-lovers, the Fine Extra Dark Chocolate bar is first choice.
Hershey's World Largest Bar 5LB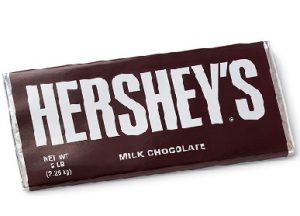 They say quantity has a quality of its own. Well, here's the ultimate proof. The perfect gift for your chocolate-addicted girlfriend, the Hershey's World Largest Bar 5LB is the world's LARGEST Hershey's Milk Chocolate bar available. Weighing in at a full 5 lbs. of pure chocolate deliciousness, this is one monstrous chocolate bar!
Get ready to be the absolute hit of the party when you show up toting this great big Hershey's bar. Or make a really sweet impression on someone you love. Just… try not to eat it all by yourself in one go. That would probably end badly.
Berly's Almond Coated With Green Tea Chocolate 410g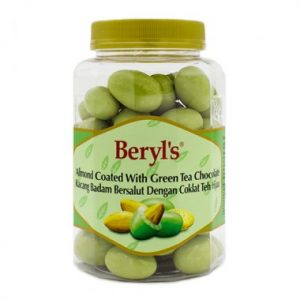 Made in Malaysia, Berly's Almond Coated with Green Tea Chocolate 410g is a delicious gourmet alternative to normal chocolate and candy. Mixed together with green tea, this chocolate has a distinctive matcha taste that may take you by surprise. The crunchy almond in the center is almost addictively delicious, and your girlfriend is sure to find herself always reaching for just one more…
A quirky and impressive gift, Beryl's Almond Coated with Green Tea Chocolate comes in a cute little bottle that you can keep afterwards. The chocolates themselves are packaged with safety dry ice and foil bag to ensure that the taste remains strong and fresh.
Toblerone Swiss Milk Chocolate with Honey and Almond Nougat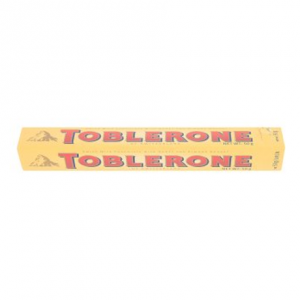 A classic favorite, the Toblerone Swiss Milk Chocolate now comes with Honey and Almond Nougat. This lovely treat comes in a unique triangle shape that's easy to identify and a delight to consume. Made from deliciously decadent ingredients including 100% real Swiss milk chocolate, Toblerone's swiss milk chocolate is a true delight for any chocolate lover. Each bar is individually sealed to lock in fresh taste, ensuring a perfectly delightful experience with every bite. Reawaken your taste buds and immerse yourself in Toblerone's unique honey and almond nougat. This melt-in-your-mouth chocolate is available in 100g, 150g and 360g sizes.
Belgian Dark With Ginger Chocolate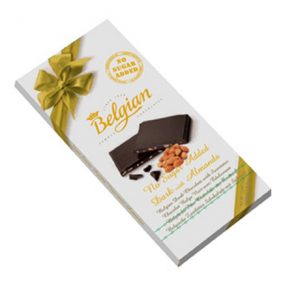 East meets West in this shockingly unique combination! The Belgian Dark with Ginger Chocolate is a new creation that takes the great taste of their traditional chocolate bars and spices it up with a healthy ginger flavor that you can't find anywhere else.
This darkly delightful chocolate is the perfect treat for those who like to experiment with something different. The combination brings together the decadence of dark chocolate with the sharp pungency of ginger. Love it or hate it, this is definitely something that your girlfriend won't forget in a hurry!
Equal Exchange – Organic Dark Chocolate Mint Crunch (67% Cacao)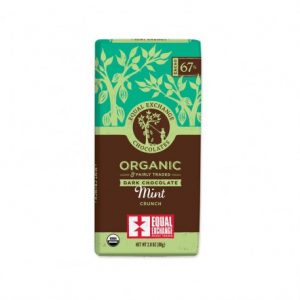 We believe in a fair and honest trade system that empowers both farmers and consumers, and with your help, we are creating a more equitable, democratic, and sustainable world.
To help realize this vision, we have built long-term, mutually beneficial trade partnerships with small farmer cooperatives around the world. These relationships mean better prices for our producers, higher quality products for you, and a stronger global community. We've committed to the environment, too, by implementing sustainable, organic agriculture practices to protect its valuable resources.
And that's just the beginning! Together, we are changing the way trade happens around the world. With Equal Exchange, you can feel good knowing that every single one of your purchases directly benefits and strengthens the hardworking people and communities that make your favorite products possible.
We believe in building strong communities and connecting them through a shared love of not only great coffee, but a love for all that is fair, cooperative, and just. Want to join us? We partner with thousands of congregations, organizations, and individuals who want to spread the word and support big change. It's so easy to get involved – we offer many options for bringing Equal Exchange into your community and making a difference in the world.
Our delicious Fair Trade and Organic teas come from our small farmer partners in India, Sri Lanka and South Africa. Most teas on the shelf – even Fair Trade teas – come from plantations, where tea workers have little say. Join us in supporting a small farmer tea model in which farmers control their futures.
The crunchy mint chocolate experience you've been waiting for – an ideal balance of rich, dark chocolate and light, refreshing mint. You'll love the delicate mint crunch in this bar, which provides a wonderful compliment to the creamy, deep chocolate.
Need More?
You can review these and many other types of chocolates right here on 100comments.com.