Top 6 Fun Activities for Your Kids at 1 Utama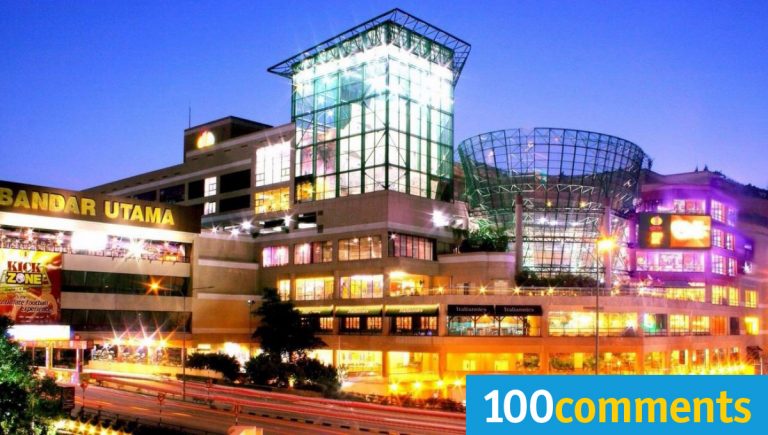 The country's largest shopping mall (and the fourth largest in the world), 1 Utama is a sprawling hub containing over 650 high-end brands and regional indie labels. Of course, if you're traveling with kids, clothing stores and fashion spots may not be your highest priority. Fortunately, 1 Utama has a wide variety of attractions to keep you and your little ones entertained all day. It's like being in a fantastic and fun indoor playground for both adults and kids.
Besides the usual restaurants and retail outlets, 1 Utama is home to a 30,000sqft rooftop garden (the largest in Southeast Asia), a karaoke center, a spaceship-themed kids' play land, a 36-lane bowling alley and not one but two movie houses. Other unique offerings include a book exchange area on the ground floor called the Book Crossing Zone where you can swap old books for anything on their shelves.
There's no shortage of stuff to do here, so have a look at our list of the top 6 fun activities for your family at 1 Utama.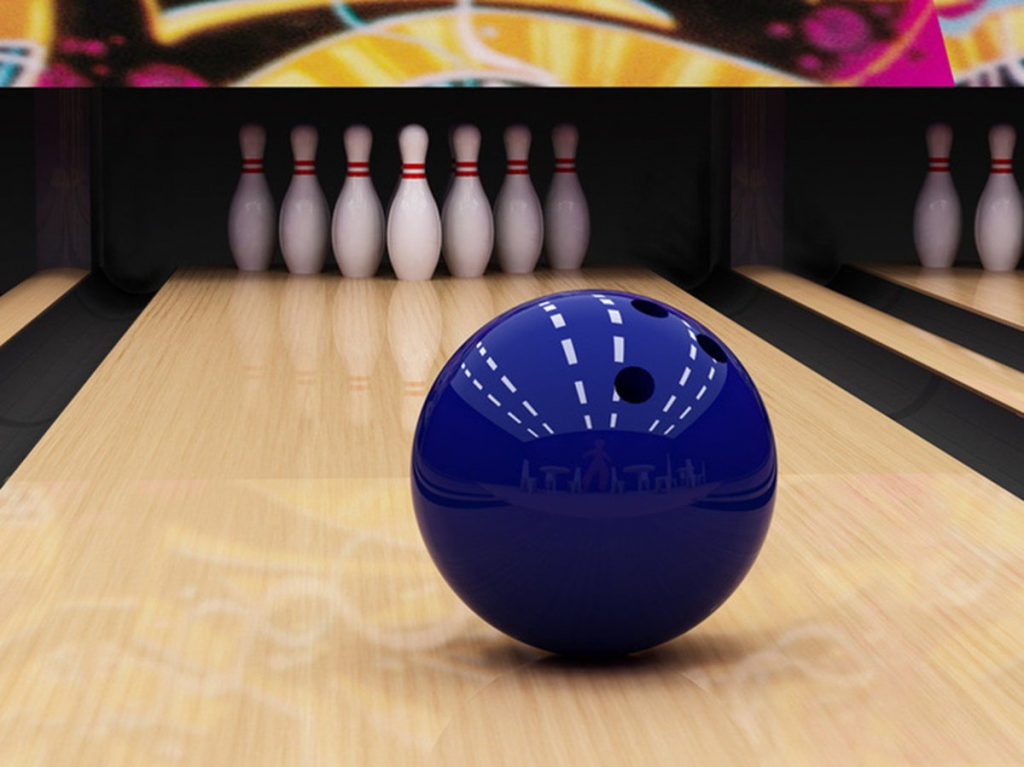 Located on the fourth floor of the New Wing, U Bowl 1 Utama is a 36-lane bowling alley that offers hours of fun for the whole family. This bowling center is fully licensed and has the newest automatic scoring machines to ensure that you'll spend more time playing and less time fussing about with the computer. Apart from that, you can ask the staff to set up the bowling bumpers in your alley – allowing your kids to play without worrying about getting their balls in the gutter. It's the perfect feature to help younger kids and beginners to get used to bowling.
Apart from bowling, U Bowl 1 Utama also provides an arcade, pool tables, pro shop, and café. Please note that normal shoes and slippers aren't allowed in the bowling area. You can rent the proper shoes at the counter for a small fee – just don't forget to bring socks!
Website: http://www.u-bowl.com/index.htm
Contact Number: 03-7725 6399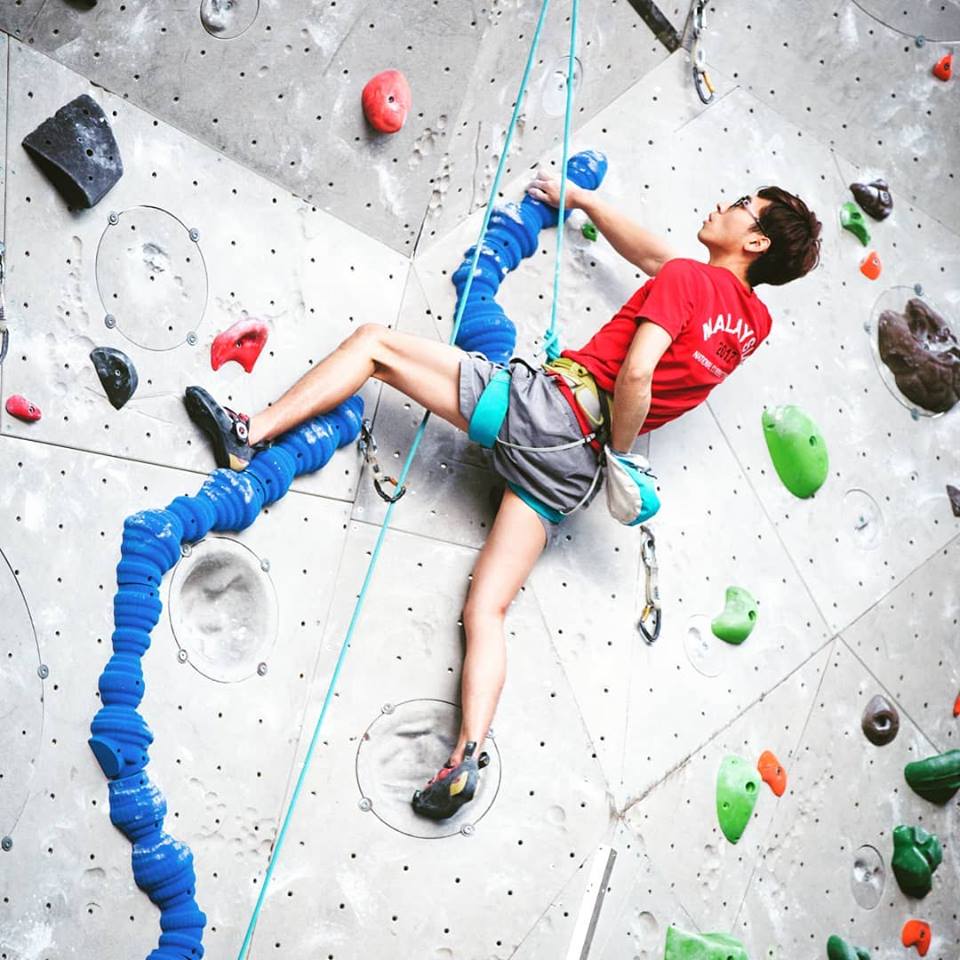 Like most shopping malls, I Utama has a fitness center on the second floor. However, if you really want to break a sweat, take the elevator up to the fifth floor to check out Asia's largest indoor climbing gym. Camp 5 is a fully air-conditioned indoor climbing center. With walls up to 24 meters high, this climbing center is sure to wow you with its amazing 270 degree panoramic city views. Services include a café, climbing pro-shop, gear rental and instruction.
This massive climbing center has walls suitable for beginners and experts alike along with a well trained staff of experienced trainers. Adult members are allowed to bring in their children – in fact, children under 8 can climb for free! However, note that children under the age of 15 need to be accompanied by an adult at all times.
Website: http://www.camp5.com/
Contact Number: +603 7726 0410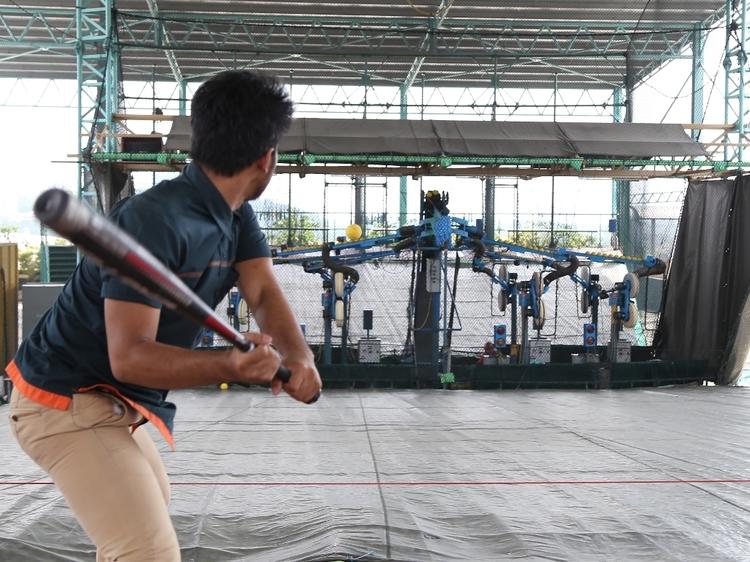 The only automated Baseball and Softball Batting Cages in SE Asia, It's a Hit! comes with all sorts of exciting new Carnival Games. Set on the rooftop of 1 Utama shopping center, It's a Hit! provides you with a full on Baseball Theme Park experience right here in Kuala Lumpur, Malaysia!
Voted as KL's best entertainment Sports complex for 9 years in a row, It's a Hit! has got plenty of activities to keep you and your family entertained. Test your skills at the Carnival Games to win amazing prizes, or sign up for one of the Party Packages for a party that everyone will remember. It's a Hit! provides you with everything you need to play, but if you're a baseball fan there's no better place in KL to get new gear. If you're feeling tired from all the exercise, there's no need to head all the way down to the mall below – take the time to visit Juiced, the iconic juice and snack bar built right on the rooftop.
Website: http://www.hit.com.my/
Contact Number: +603 7624 5377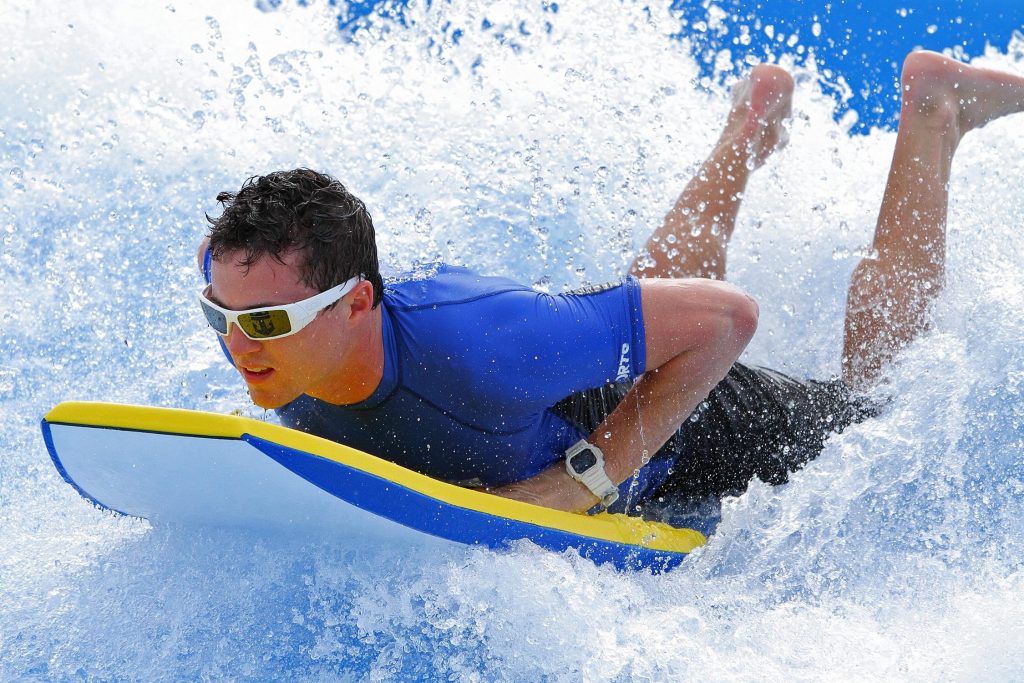 One of 1 Utama's newest attractions, FlowRider opened its doors in December 2017. The first ever FlowRider to be installed in a Malaysian shopping center, this amazing attraction uses a device to create artificial waves for sports such as flowboarding, bodyboarding, and surfing. It's an ideal place for kids, teenagers, and family members of all ages.
Whether you're a professional surfer or a rookie skater, FlowRider's experienced staff will ensure that everyone has a chance to show off their awesome surf skills and tricks. Apart from its many safety features, FlowRider is also led and managed by Alfian Affandi, a famous local flowboarder champion and one of the world's top flowboarders, meaning that you can rest easy knowing that your safety is in good hands.
Website: https://flowrider1utama.com.my/
Contact Number: +60-3-7710 0833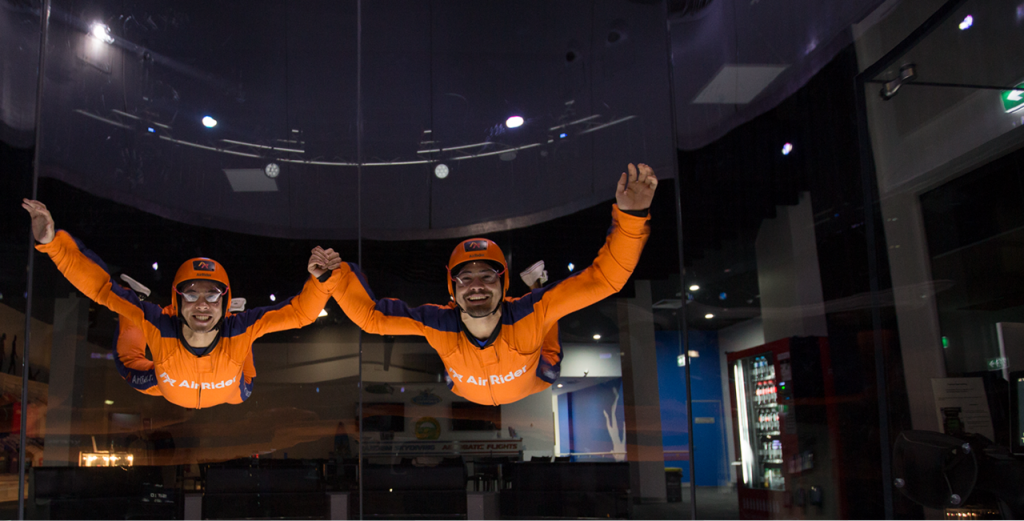 Not a fan of the water? Take to the skies at AirRider: Asia Pacific's first-in-mall indoor-skydiving facility. They use advanced wind tunnel technology to give you an authentic skydiving experience without having to jump out of a plane. Their secured all-glass paneled circular wind tunnel lifts you up with winds flowing at up to 250km/h – perfect those who are keen on picking up some high flying tricks quick.
If it's your first time, don't worry. AirRider has made safety their number one priority. Every aspect of the wind tunnel design has been carefully considered to create a fully controlled environment that provides total safety. Their certified and highly-trained instructors will be with you at all times during your flight to give guidance and reassurance.
No matter what your age, AirRider's experienced team of professionals can get you flying in no time! In fact, their AirKids program allows flyers from as young as 3 years old to take part in the skydiving experience. They provide you with all the training and equipment you need, so all you need to do is simply lean into the air and let the wind tunnel take you up. Each flight lasts for the same duration as an actual skydive, and AirRider has special packages for individuals, groups, corporates, schools, and even children's parties.
Website: https://airrider.my/
Contact Number: +60 3-77285588
Sometimes, you just need a place where the kids can run around and play. If you've got energetic kids to handle, Starship Galactica is sure to be a big hit. A dedicated 3 Storey indoor playland or awesome playground where children up to 12 years of age can play happily with our wide range of play equipment, Starship Galactica has an array of games and obstacles, ball pits, climbing tumbles, jumping tracks and much more to ensure that your child always has plenty to do.
They provide a fun and friendly experience for your family in a safe and secure environment. Parents can catch up with friends and enjoy a coffee or meal from the café while watching their child in the play area. Their friendly staff are well trained, allowing you to relax and take a break from your busy shopping schedule while secure in the knowledge that your child is perfectly safe and viewable at all times. You can also speak to the staff Starship Galactica about hosting special events such as birthday parties – they not only offer special games but also additional services such as sand art, photographer, clowns, and so on.
Website: http://www.owg.com.my/fun/starship-galactica/
Contact Number: +603 7728 7316
Need More?
These are but a handful of the amazing attractions available to you at 1 Utama shopping center. If you're interested in finding more activities for you and your family to take part in, simply check out the official 1 Utama website at http://www.1utama.com.my/.