Top 5 Most Reliable Food Delivery Services in KL and Selangor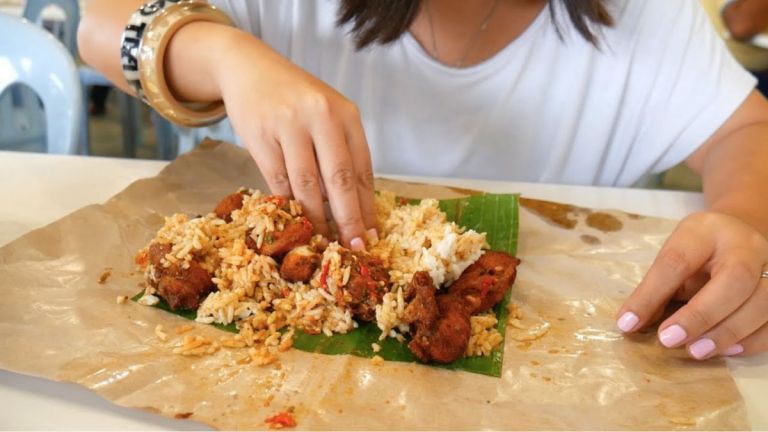 "What should we have for lunch?"
Every day, thousands upon thousands of Malaysians ask themselves this question. Considering how hectic and fast paced modern life can be, is it really any surprise that food delivery services have become more and more popular over the past few years?
Nowadays, getting food has become more convenient than ever before. With so many food delivery companies to choose from, getting good food sent straight to your home or office simply requires making an order via call, website, or app. No need to prepare ingredients or even wash up afterwards either!
As a nation filled with foodies, it's only natural that Malaysians have plenty of food delivery options to available to them. Yet no matter how delicious it may be, eating the same food over and over again can get a bit boring. To help expand your palate, we've put together a list of some of the top 5 most reliable good delivery services in KL and Selangor.
KL
Dietmonsta
Specializing in healthy and affordable fine food, Dietmonsta provides you with nutritionally balanced, calorie controlled & high protein meals designed to build muscle, lose fat, help you achieve your fitness goals and keep you looking and feeling your best.
No mess, no fuss, just great tasting meals delivered to your door without ever worrying about what to eat again.
The expert chefs in the heart of Dietmonsta believe that healthy eating doesn't mean eating less – you just have to eat right. As such, Dietmonsta meals are made from fresh & natural ingredients, low sodium & calories with well-balanced nutrition. Not to worries about same boring taste, as their chefs are specialized in taste good healthy cooking.
Dietmonsta offers free delivery in selected areas of Klang Valley with a minimum order of RM30 and above, so make sure to check whether your address is covered ahead of time.
As for their menu, Dietmonsta offers a wide variety of dishes designed to appeal to even the pickiest eater. Aside from their affordable Meal Packages (allowing you to purchase between 5 to 15 meals ahead of time), Dietmonsta's dishes are divided into 3 main types – Muscle Gain, Weight Loss, and Eat Well. Muscle Gain meals are designed to help you build lean muscle and achieve a shredded physique, Weight Loss meals are meant to reduce body weights and decrease body fats, and finally Eat Well meals are made for easy healthy eating to maintain and improve overall health.
Whether you're a dedicated gym goer or simply interested in healthy eating, Dietmonsta delivers fresh, affordable and healthy dishes right to your doorstep.
What people like:
YOU ORDER – Start by choosing one of the goal focused categories or meal plans. Place order & make online payment. For corporate/bulk orders directly contact us
WE PREPARE – Our qualified chefs prepare your meals fresh daily using premium ingredients, no MSG, artificial colours, flavours, or preservatives. Meals are calibrated and verified by our nutritionists. After preparation, meals are immediately chilled for maximum flavour and nutritional value.
WE DELIVER – We deliver within Klang Valley & self-pick up available. Refrigerate the meals once received in chiller, which can last up to 4-5 days (air tight sealed box). You can also freeze the meals for up to one month.
YOU ENJOY – Our fully prepared meals are ready to eat in 2-4 minutes (reheat time). Enjoy your delicious guilt free meals at your home, place of business, or on the go! Eating healthy is no longer a struggle – fuel your life with quality food from Dietmonsta.
Contact Number: 019-332 8408
Address: G-39, WISMA MPL, Kuala Lumpur, Malaysia
Website: https://dietmonsta.com/
Yumcious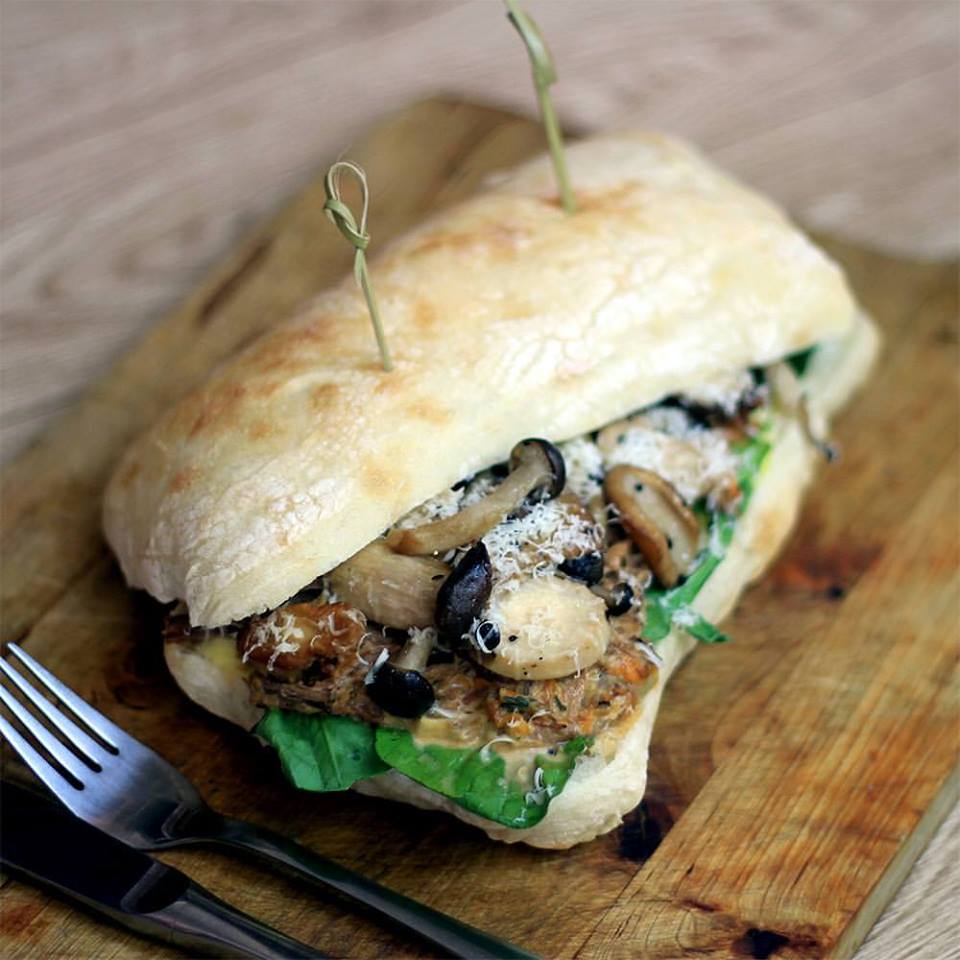 Yumcious was founded on a simple idea that great food shouldn't be so hard to come by. They bring lunch and dinner to customers across KL and the Klang Valley area.
Yumcious sees itself as a 'community for foodies' – a platform where people can try their hand at selling what they cook or enjoy sensational food made by talented local chefs. There's a wide variety of dishes on offer, with meals from recognized local chefs, wellness practitioners and several food delivery startups – meaning that you'll always be spoiled for choice!
Dedicated to offering best value meals, Yumcious provides free delivery with no fees and no tips. Just good food from the best local restaurants & chefs, to your office, every day.
What people like:
More than your typical food delivery service – Yumcious is more than your typical food delivery service. Our mission is build a vibrant community of foodies who work together to improve on local economy. We only accept cook-partners operating from home kitchens.
Combining Affordability and Convenience – Up to 50% discount. Free delivery. No fees. No tax. No tips. Just good food, to your office, everyday. Buy together to save more!
Encouraging Local Talent – Yumcious works closely together with talented local chefs to ensure that they always have a wide variety of meals on offer.
Contact Number: 013-398 9633
Address: Yumcious Technologies Sdn. Bhd., Kuala Lumpur, Malaysia.
Website: http://yumcious.com/
Cleanbites Malaysia

Finding good food on a workday is hard enough, and trying to eat clean while juggling a job is nearly impossible! That's where Clean Bites comes in. Determined to equate "clean eating" to "tasty eating", Clean Bites strives to prepare mouth-watering, wholesome meals that can be delivered to your doorstep, while also keeping it low on the carbs and calories.
Cleanbites is a healthy food delivery service focused on gradually refining Malaysians' food palette and perception of healthy food by providing people with hearty, wholesome, nutritious, and delicious meals. With Cleanbites, healthy doesn't have to mean bland or boring – in fact, they try to keep things interesting by providing 3 choices and a unique menu to choose from every day.
What people like:
TRANSITIONS – We at CleanBites believes that people in general are really good at adapting. But it requires time or a transition phase. Here at CleanBites we will provide you this transition phase to gradually adapt to making healthier food and eating choices. This is done with our food that is designed with 3 levels in mind. Level 1 being healthier food we are most commonly used to and 3 being the healthiest food choices.
HEALTH – We believe in balanced nutritions, reducing the 5 whites (flour,sugar,salt,rice,pasta), and whole foods. We are in the process of getting our food endorsed and improved by a nutrionist.
ACCESSIBILITY – We are constantly looking for ways to make our food more accessible which is one of the big obsctacles in preventing us from making healthier choices. By buying in bulk, sourcing locally, controlled logistics and reducing food waste we are trying to make healthy food affordable to all.
SUSTAINABILITY – We believe in being sustainable. We will try to source food locally as much as possible to reduce our carbon foot print. We will source from farmers who believes in sustainability like us. In supporting them we create an ecosystem that will allow all food providers in the future to do the same. We will reduce as much direct and indirect waste as much as possible. We will use a wormbin programme to reduce our waste from going into landfills.
Contact Number: +6019 2364 890
Address: 45, Jalan Radin, Sri Petaling, 57000 Kuala Lumpur, Wilayah Persekutuan Kuala Lumpur
Website: http://cleanbites.my/
Mont Kiara
Dahmakan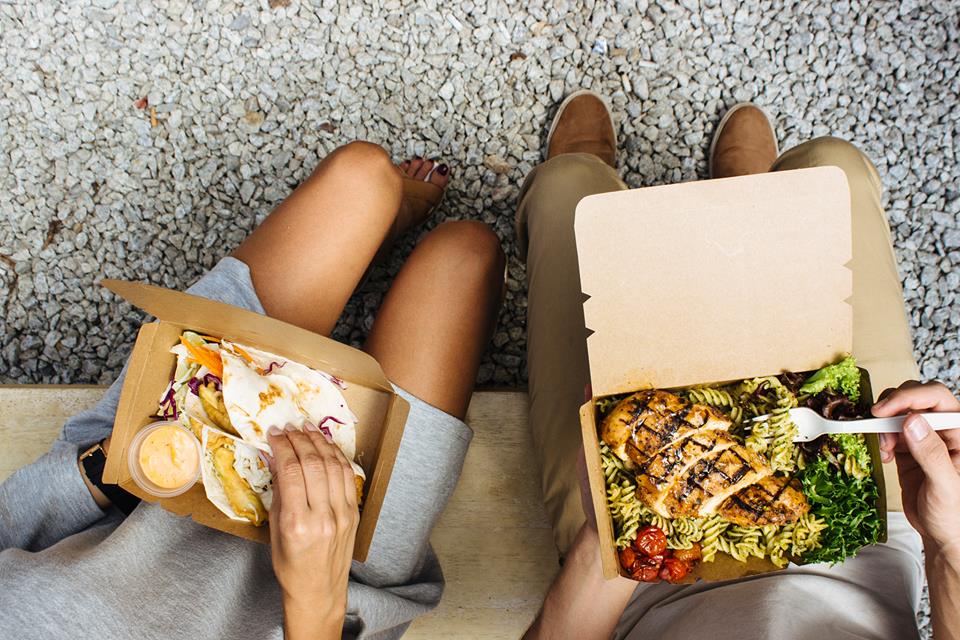 The brainchild of 'crazy foodie' Jessica Li and cofounders Jon and Chris, Dahmakan is dedicated to bringing affordable yet healthy gourmet lunches and dinners right to your doorstep.
Dahmakan's experienced chefs offer up a wide variety of dishes from all across the world. You never know what you might find with Dahmakan – one day you could find local favourites like nasi lemak and ayam penyet; the next, there could be dishes such as ratatoille shepherd's pie or creamy pasta bake. With an ever expanding menu that changes from day to day, there's always something new and exciting to try out. Just make sure to order early before they get sold out!
Aside from that, Dahmakan lists down the calories and ingredients used in each dish – ensuring that you'll be able to find something suitable to eat even if you're on a specialized diet. There's no minimum order required within the Klang Valley area and you can even order up to 10 days in advance. Best of all, with their Prime Meal Packages you can even pay for your meals in advance and enjoy generous discounts for every dish!
What people like:
We source fresh local ingredients – We source for fresh and high quality ingredients from our local suppliers.
We cook really tasty dishes – Our culinary wizards cook delicious food that is good for your soul and body.
You order on web or via app – You order online or via our app with just 3 clicks
We deliver to your door or desk – Our delivery angels get your meals to you for free and ready to eat.
Contact Number: N/A
Address: Plaza Mont Kiara B-5-8, Mont Kiara, 50480 Kuala Lumpur, Wilayah Persekutuan Kuala Lumpur
Website: https://dahmakan.com/kuala-lumpur/menu
Petaling Jaya
Epic Fit Meals Co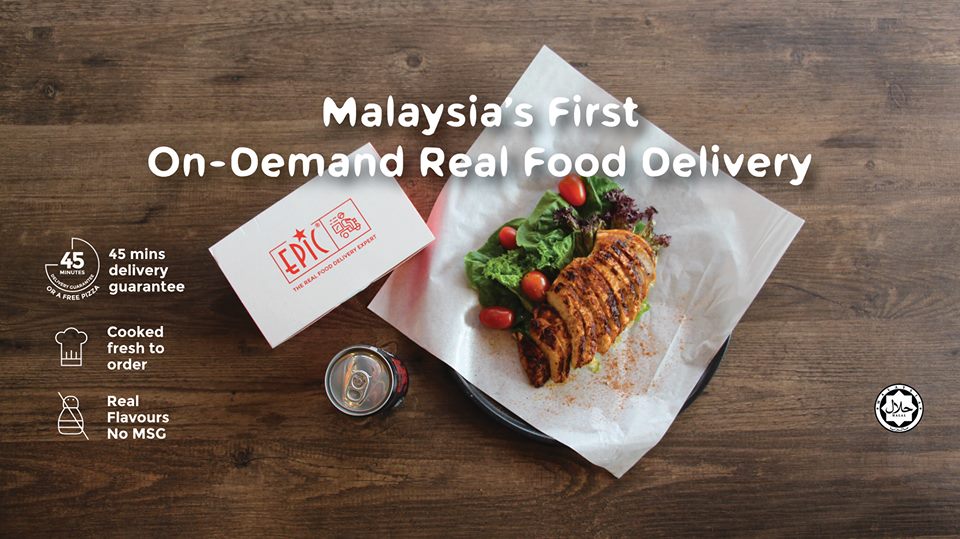 If you want to enjoy food that is healthy, tasty, convenient, and (most importantly) affordable, check out Epic Fit Meals Co today. Epic's dedicated team works hard everyday to ensure that your eating experience is always an epic one. From the freshness to the taste, the utilitarian packaging all the way to the free delivery, they strive to make every meal Epic As Usual for you!
When EPiC opened its first delivery restaurant in 2014, the idea was simple: show that food delivered fast didn't have to be a "fast-food" or "pizza" experience. They deliver delicious real food to the doorstep within 45 minutes, guaranteed!
Epic's team of expert chefs work hard every day to create some of Melbourne's favourites such as chicken meals, burgers, pizzas and burritos. They source fresh, whole ingredients daily and our team then go about chopping, slicing and dicing throughout the day in the kitchen at every EPiC outlet.
Upon order, your meal is cooked and packed into custom-made boxes. Each piping hot meal is delivered fresh straight to your doorsteps within 45 minutes so you may enjoy your food in its most optimum state.
What people like:
Process, not processed – Everything in our kitchen is cooked without artificial flavors or fillers
45-minutes guarantee – Delivered within 45 minutes or a free pizza!
No MSG, ever – Our flavors come from our own chicken stocks and real ingredients
Free Deliveries – Free delivery with minimum order of RM20
Made to order – Every meal is handcrafted fresh upon order
Our own delivery crew – Own employeed professionally trained riders
Baked, not fried – Special baking techniques ensures the same great taste and texture minus the grease
Physical outlets – Physical outlets available for dine-in/takeaway orders
Love Your Heart – We use canola oil with has lower cholesterol. We never reuse our oil
Open every day from 11am-11pm – Eat anytime, no pre-ordering necessary
Cool Chicks Only – Only halal-certified chilled (not frozen), for the freshest bites
Call/online ordering – Multiple channels for on-demand ordering
Contact Number: 0179380000
Address: Jalan PJU 8/1, Damansara Perdana, 47820 Petaling Jaya, Selangor
Website: https://epics.com.my/