Top 5 Best Self Service Laundries in KL and Selangor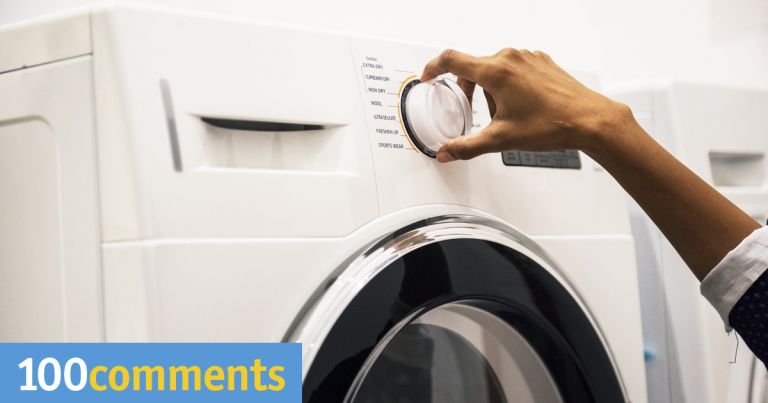 Not everyone has the luxury to own a washing machine at home. And even if you do have a washing machine, how could you clean your dirty clothes if it breaks?
Fortunately there are plenty of laundries out there to help you wash your clothes. Whether you're on a tight budget or simply prefer to wash your clothes yourself, self-service laundries are perfect for those who're looking for a faster and cheaper option. To help you out, we've put together a list of the top 5 best self-service laundries in KL and Selangor.
LaundryBar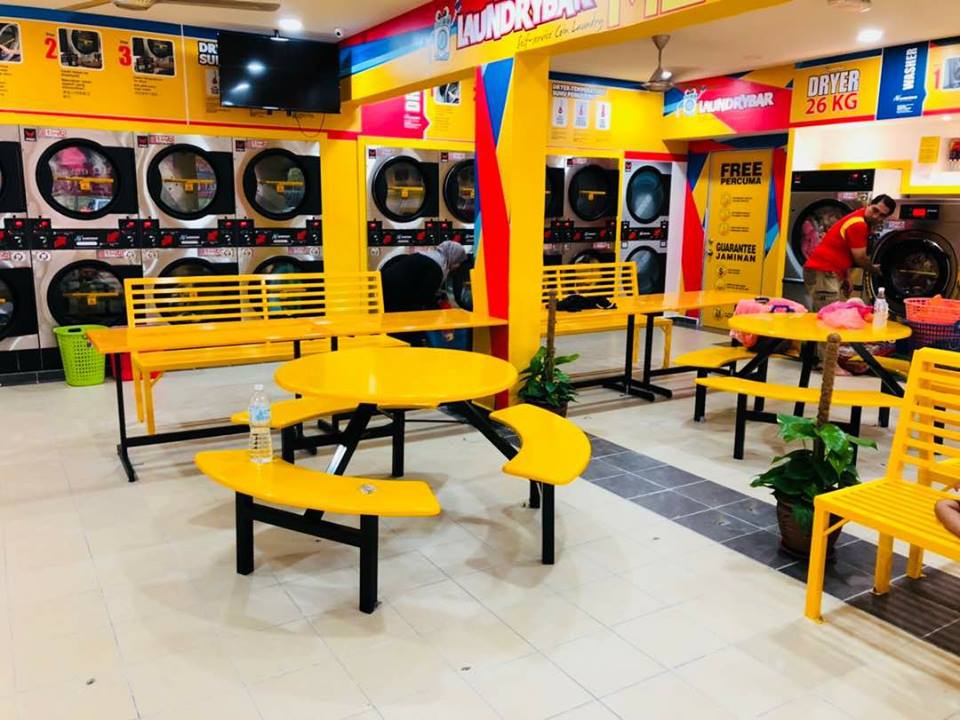 Since its establishment in 2013, LaundryBar has grown by leaps and bounds. In just a few short years it has already opened over 400 outlets spread across South East Asia, with plenty more planned for the future.
With so many LaundryBar outlets out there, odds are that at least one of them is close to your house. LaundryBar provides access to commercial dryers, ironers, and washers capable of cleaning an entire week's load of laundry in no time at all. Aside from their fully equipped wash-and-dry laundrettes, LaundryBar is also constantly on the lookout for potential franchise partners who want to run their own business.
Contact Number: 03-6279 9010
Address: 13, Jalan Perindustrian Desa Aman 1B, Industri Desa Aman, Kuala Lumpur, Malaysia
Website: https://www.laundrybar.com.my/
dobiQueen

Proudly proclaiming themselves to be "Malaysia's Only Assisted Self Service Laundry", dobiQueen is dedicated to satisfying their customers at all times. They provide an easy and convenient way to have your weekly laundry cleaned and dried using heavy duty industrial laundry machines at affordable prices.
When you visit dobiQueen 24 hours self service laundry, you will never need to prepare to the hundreds anymore. Instead, you can get your weekly laundry done with super efficient industrial washers and dryers for prices well under RM11! If you are pressed for time, you can ask the friendly outlet assistant to help you move your laundry to the dryer once it completes its washing cycle and do the folding of your laundry once it is completed for a small RM8 fee.
Contact Number: 03-6189 9988
Address: No. 11. Jalan SG 1/3, Taman Sri Gmbak, Batu Caves, Selangor
Website: http://www.dobiqueen.my/
Cleanpro Express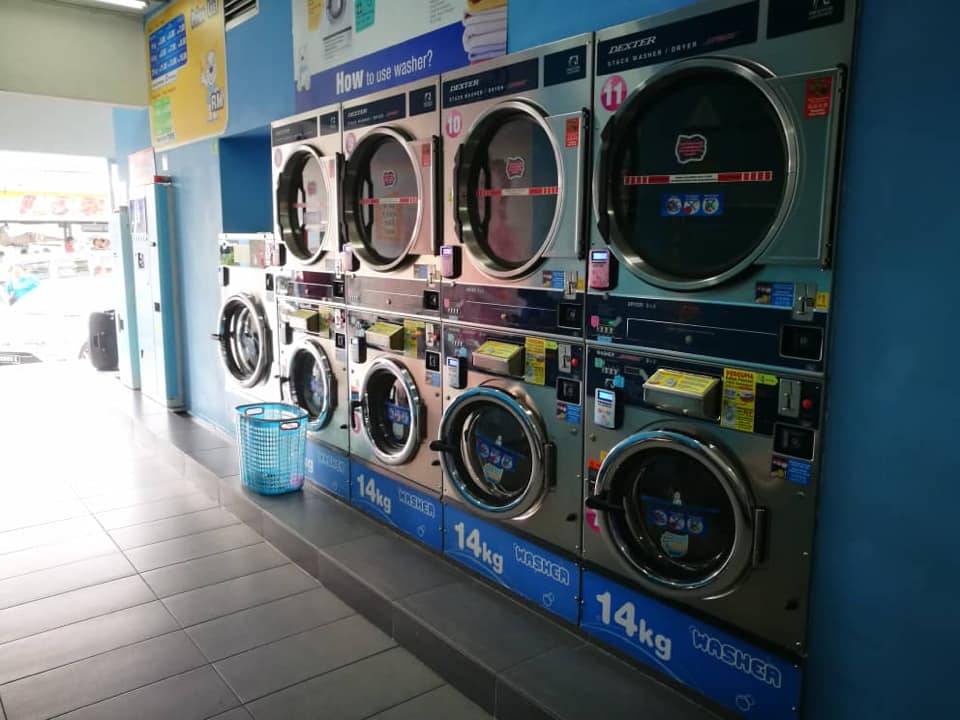 Cleanpro Express serves as a one stop laundry business where you can find everything you need to wash and dry your dirty clothing. Aside from specialized machinery and equipment support, Cleanpro Express also offers a full range of eco-friendly laundry detergents and chemicals suitable for all kinds of garments.
As an environmentally friendly company, Cleanpro Express uses high efficiency, inverter driven machines that consume less electricity, water, and gas. However, this dedication to protecting the environment doesn't come at the customer's cost – at Cleanpro Express' 24 hour outlets you can enjoy various amenities such as complimentary WiFi, vending machines and even massage chairs where you can relax while waiting for your clothes to be done.
Contact Number: 03-5879 1228
Address: No.24, Jalan Puchong Permai 2, Taman Puchong Permai, 47150 Puchong, Selangor Darul Ehsan Malaysia.
Website: https://www.cleanpro.asia/
Bubble Laundrette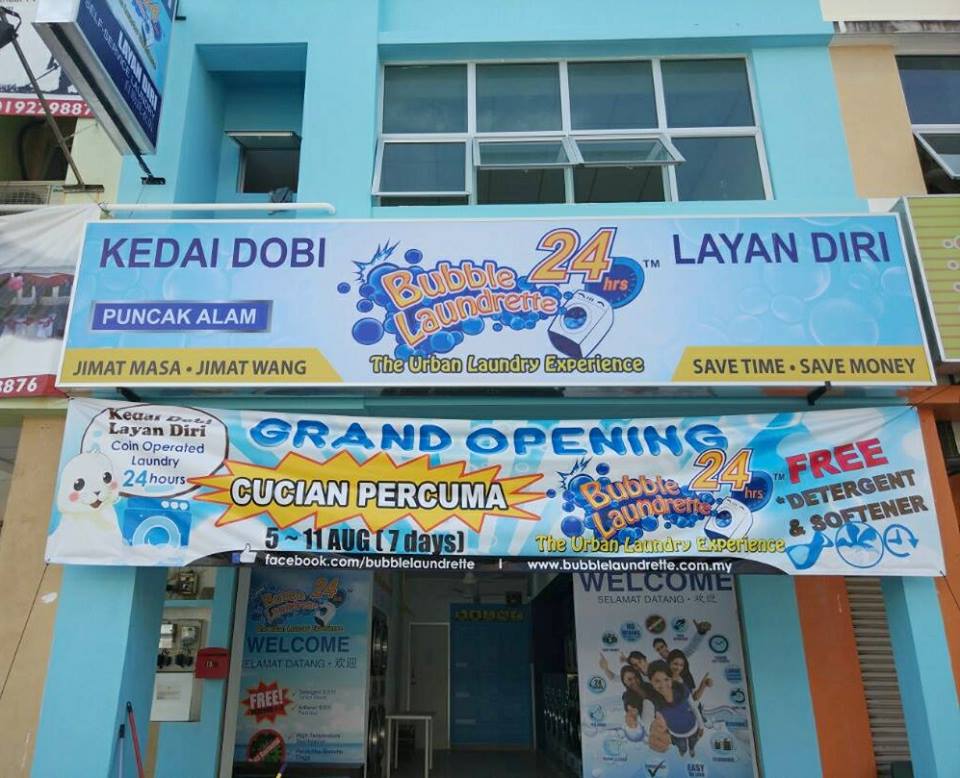 Marking themselves as "The Urban Laundry Experience", Bubble Laundrette offers a modern, efficient self-service laundries which remain constantly open, operating seven days a week and 24 hours a day. Their outlets are all equipped with high quality imported machines meant to launder all kinds of garments and heavy duty materials. From delicate negligees to ordinary T-shirts and even sleeping bags, they can handle it all!
Bubble Laundrette also offers opportunities for aspiring franchisors who are interested in helping them expand their business. Prospective franchisees are given a full support package that includes installation, training, and lifetime consultancies.
Contact Number: 012-309 6995
Address: B-0-9, Kuchai Business Park, No.2, Jalan 1/127, Off Jln Kuchai Lama, 58200 Kuala Lumpur, Malaysia.
Website: http://bubblelaundrette.com.my/
Bubblelab Laundry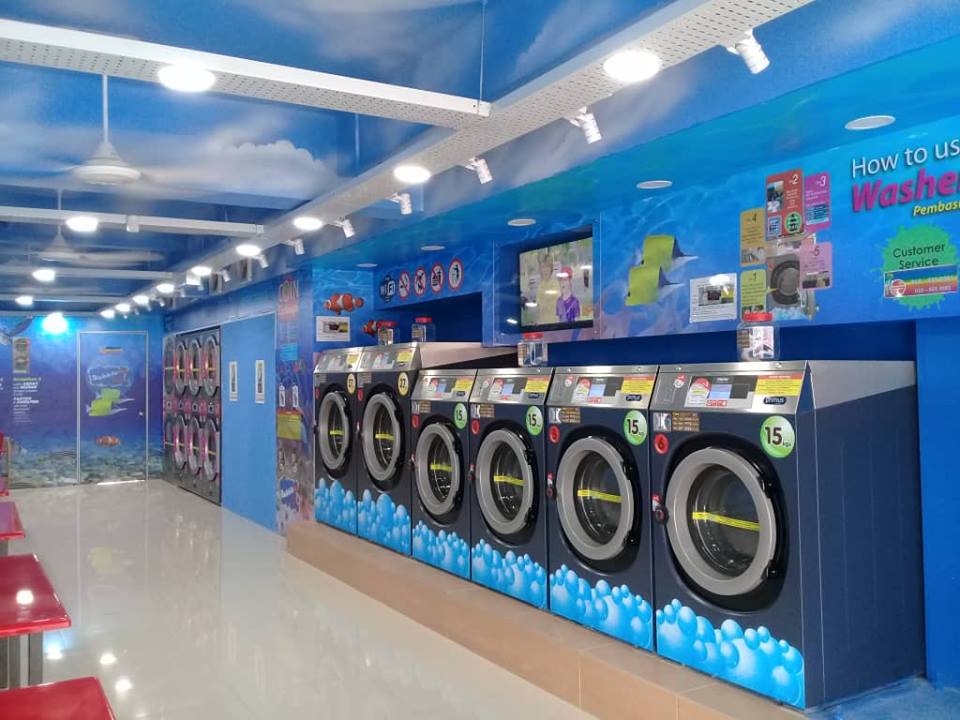 With numerous outlets across the Klang Valley as well as throughout Peninsular Malaysia, Bubblelab Laundry is definitely one of the big names in the laundry business. With their motto of "Cleaner, Faster & Cheaper", Bubblelabs is dedicated to meeting customer satisfaction by providing an exemplary service that stands out from the crowd.
As an authorized distributor of Primus brand, Bubblelab Laundry's outlets are fully equipped with some of the best laundry equipment in the market. Their 24 hour outlets also come equipped with free WiFi, entertainment, playgrounds, and even massage chairs to ensure that their customers feel as comfortable as possible. Bubblelabs Laundry also offers a special Happy Hour promotion – customers who visit from 8am-6pm every Tuesday to Thurday receive a 30% discount!
Contact Number: 03-7496 7575
Address: No. 45, Jalan TPK 2/8, Taman Perindustrian Kinrara, 47100 Puchong, Selangor, Malaysia.
Website: https://www.bubblelab.com.my