Top 5 Best Mosquito Netting Companies in KL and Selangor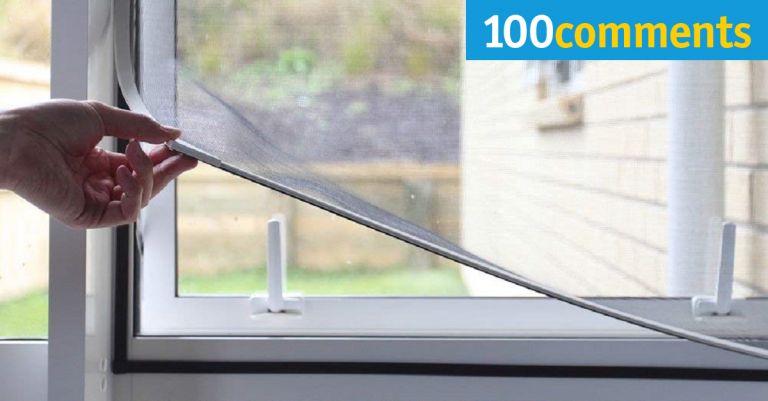 Bzzzzzt!
Anyone who's lived in Malaysia will be familiar with the mosquito's annoying whine. The constant, high pitched buzzing can make it almost impossible to sleep comfortably. Not to mention that mosquitoes tend to spread dangerous diseases such as dengue to the people they bite.
If you're struggling to get a good night's sleep, it might be time to invest in a mosquito net – if not a complete screen solution to protect your home from the mosquito menace. To help you out, we've put together a list of the top 5 best mosquito netting companies in KL and Selangor.
Elegant Home Decor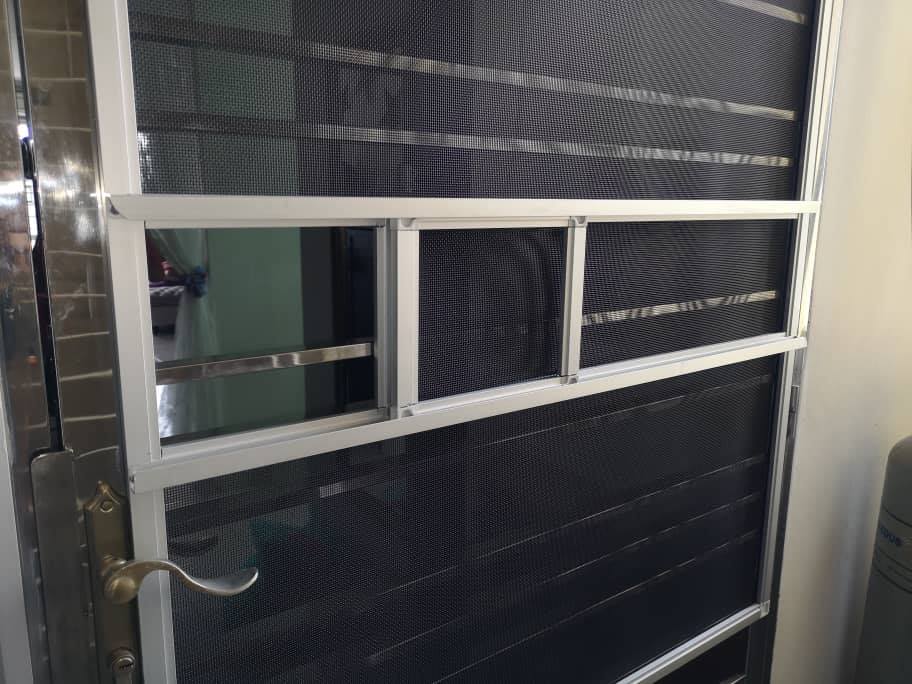 Elegant Home Décor Sdn Bhd is one of the leading player in the Malaysia Insect Screen and Security Screen market. They offer top quality products at affordable price, making retractable insect screens and Magnetic Insect Screens a viable screening option for all Malaysia homeowners.
Besides manufacturing their own 'ElegantScreens' and "Master Security Screen" brand insect screen products, Elegant Home Decor is also the sole distributor of Malaysia and Singapore for the world famous brand ' SEIKI ScreenSystem' from Japan.
Their products range from 'Do It Yourself' : The Elegant D.I.Y Magnetic insect screen, EsyDIY magnetic insect screen; the 'Elegant Mini Screen Window' to 'Made to Measure' sizes product, i.e. our Fold Type Insect screen, Roller Type insect screen, Magnetic Insect screen, Hinged type insect screen, Sliding type insect screen, motorized insect screen. Beside using the normal Fiberglass mesh, some of Elegant Home Decor's products are now able to use stainless steel mesh, making them more long lasting than ever before.
Contact Number: 1700 81 5665
Address: 8, Jalan Taming P/1 off Lebuh Taming, Taman Taming Jaya, 43300 Balakong
Website: http://www.elegantscreens.com/
E Chan Screen
Strategically located in the heart of Kuala Lumpur, E Chan Screen Sdn. Bhd. is a company that specializes in high quality mosquito nettings and screens. With over a decade of experience in industrial production, their team of experts focus on improving their products as well as providing excellent post sales services towards their customers.
Known for providing premium quality mosquito screens at affordable prices, E Chan Screen has a wide range of products to choose from. Whether you're looking for simple yet economical screen or premium sophisticated screens, you can find all these and more five star quality products at reasonable prices.
Aside from these products, E Chan Screen is also involved in designing, manufacturing, installing and after sale services of Magnetic Insect Screen, Sliding Insect Screen, Folding Insect Screen, Opening Hinge Insect Screen, Bi-Fold Insect Screen, Vertical Slide Insect Screen and also Premium/Premium Plus Insect Screens.
Contact Number: 6016 203 5335
Address: BG-20, Jalan B/P 1, Taman Bukit Pandan, Kampung Cheras Baru, Cheras, 56100, Kuala Lumpur, Wilayah Perseketuan, Malaysia.
Website: http://echanscreen.com.my/
Mosquito Netting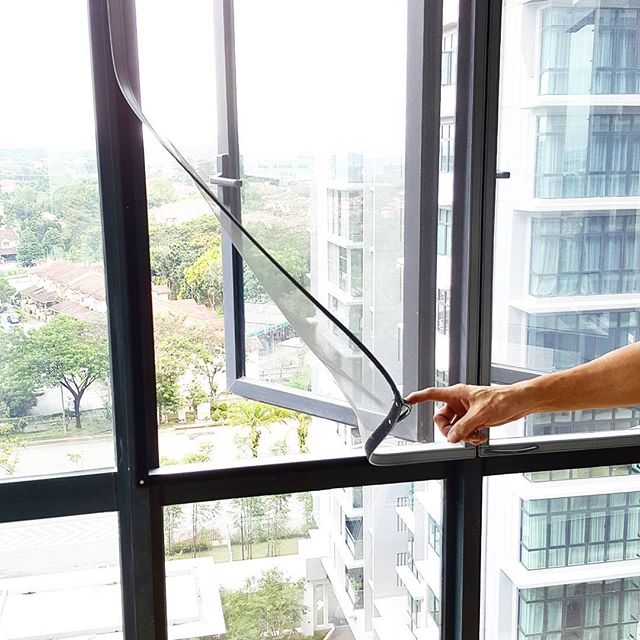 As a company that delivers effective mosquito prevention options for your homes and workplaces, Mosquito Netting is well regarded in the business.
Mosquito Netting offers a home measurement and fitting service for homes across the Klang Valley area. This includes sending out a specialist installation team to measure, construct, and properly fit the mosquito nettings onto your windows, doors, or gates.
They specialize in the installation of American Velcro Insect Screens, which are barely-visible, washable, and highly effective as a barrier against insect, mosquitoes, and even house pets. This netting is fine enough to exclude insects without impeding visibility or air flow, allowing you to keep your windows open without fear of letting mosquitoes in.
Their Mosquito Netting Frames can be affixed to any wooden, metal or plastic window frame without any additional aluminum bracing. Made from 'Grade A' American ultrafine fibreglass netting, protection is provided against mosquitoes, flies, and other insects, and thus against the diseases such as Dengue and Zika which they may carry.
Contact Number: +60 1 2583 1399
Address: C18-G-27, Bayan Villa, Jalan BS 2/2, Taman Bukit Serdang, Seksyen 2, 43300 Seri Kembangan, Selangor, Malaysia
Website: http://www.mosquitonetting.com.my/
Homenet

Homenet is one of Malaysia's leading specialists when it comes to retractable insect screens. They design, manufacture, install, and offer aftercare services for all kinds of insect screens.
The idea for Homenet came after the founders' relentless search for a stylish insect screen solution in the market bore no fruit. Wanting an insect protection for their house, they coincidentally stumbled upon the unique pleated and invisible insect screens. The company has since come a long way from our early beginnings of selling insect screens. Now, Homenet manufactures a broad range of insect screens which can be installed on most types of doors and windows. Their products are designed and custom made in Malaysia, which helps to lower the prices while ensuring a high level of quality.
Homenet's services cover the supply of raw materials to local installations. They also work closely with an interior designer and contractor to cater to the designs and needs of our customers. All these details to attention are done to ensure that the application of screens are done correctly and most effectively. As such, Homenet is able to offer and recommend a wide range of products to suit the different needs and requirements, such as sizes, budgetary concerns, etc.
Contact Number: 03-8723 3800
Address: No. 19, Jalan Mega A, Taman Industri Mega, Bandar Teknologi Kajang, 43500 Semenyih, Selangor.
Website: http://homenetscreens.com.my/
Magicseal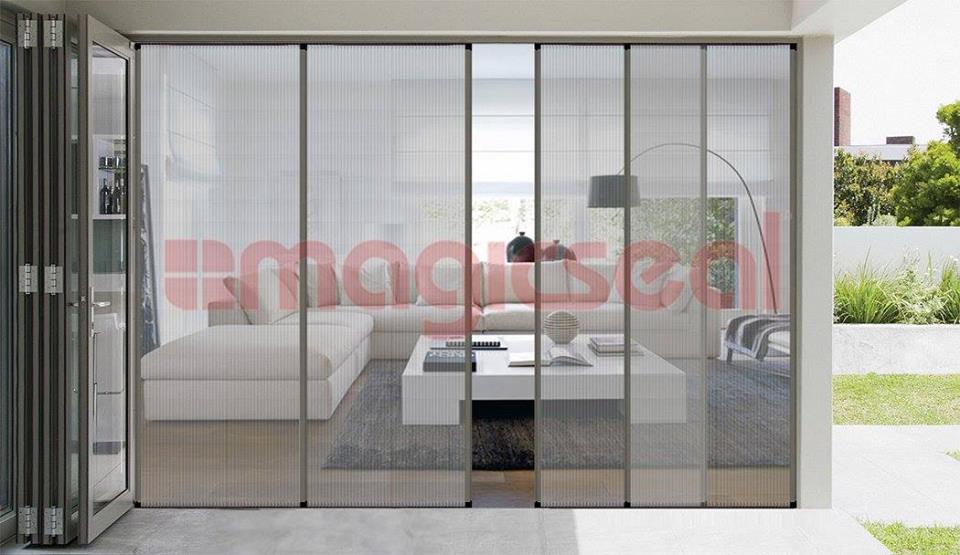 Magicseal Screen Sdn. Bhd. is a licensed manufacturer and installer of premium quality magnetic insect screens. Originally established in New Zealand, the Magicseal brand is recognized across nation for their unique screening solutions.
Their standing point comes from the quality and simplicity of Magicseal products. Magicseal's patented Ezi-Loc system is backed by 3M adhesives, allowing homeowners to easily install their own mosquito screens without having to worry about complicated attachment methods or specialized tools. The Ezi-Loc system is secure enough to avoid being knocked off by strong winds or bad weather while remaining easily removed from the host panel or window for cleaning purposes.
Magicseal also offers Magnetic Insect Screens that help to make your home a healthier and greener place to live in. These screens keep out pests and dust while allowing fresh air to flow into your home. Technically advanced in every way, the Magnetic Insect Screens are pliable and efficient, making your home and the view that stands behind it clean and clear.
Contact Number: +(603) 7886 8588
Address: B-G-27, Menara Prima, Jalan PJU 1/39, Dataran Prima, 47301 Petaling Jaya, Selangor Darul Ehsan
Website: http://magicseal.com.my/