Top 5 Air Cond Services in Malaysia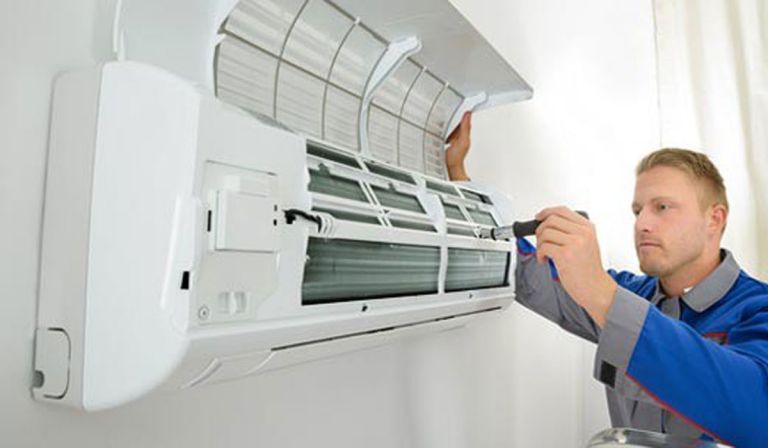 With it's hot and humid weather, Malaysia can often be a little too steamy for comfort. Every year, thousands of Malaysians purchase air conditioning units in order to keep the heat at bay. Our air conds provide us with cool and fresh air that ensures that we can comfortably go through our daily routines.
As such, it's important to make sure that your air conditioners are maintained regularly. A well maintained air conditioner is not only less likely to break down but also helps to reduce your electricity bills as it works more efficiently.
To help you get started, we've put together a list of the top 10 best air cond service companies below. These companies are both trustworthy and efficient, meaning that you can always rely on them to get the job done.

The number one professional air conditioner service in Malaysia, Acontech promises transparency and reliability. All of their prices are listed clearly on their website, with no hidden charges or other unpleasant surprises to deal with.
In addition, their fast, convenient booking services are designed to ensure that you can book an air cond servicing at the time and place of your own choosing. Acontech responds quickly to all bookings – they don't collect any prepayment or deposit fees, meaning that you don't pay a single cent until the work is complete.
Check out the Acontech website today to enjoy quality work with a 30 days satisfaction guaranteed.

Providing air conditioning installation, maintainance, and repair services throughout Malaysia since the year 2000, KH Cool Air-Cond Sdn Bhd is dedicated to providing the best quality service possible.
KH Cool Sdn Bhd has experience working with a wide variety of air conditioning and cooling units. Whether you use a wall mounted air conditioner, ceiling cassette, ceiling suspended air conditioner or even a ducted air conditioner, they have all the tricks and tools needed to help you out.
Apart from that, KH Cool Sdn Bhd is also an authorized Mitsubishi dealer, meaning that they can offer manufacturer specific air conditioning units and replacement parts.
Recognized as a leader in the air cond service industry, KH Cool Sdn Bhd provides work that is both efficient and good value. Their teams are always on call and ready to act, ensuring that they have fast response times on repair visits and installation appointments. Constantly striving to improve their services, KH Cool Sdn Bhd are without a doubt one of the most competitive air cond service companies available.

When you need to find a reliable craftsman, call AAA Fix-It. As a company that specializes in professional home repair and handyman services, AAA Fix-It is dedicated to providing you with the best repair, maintenance and installation services possible.
AAA Fix-It understands the importance of customer satisfaction. You'll notice the difference in AAA Fix-It from the first time you call. There are no automated machines here. Instead, you'll always talk to a person — a friendly customer service rep who is ready to answer your questions and schedule your estimate or project.
Once they've confirmed your job requirement, you'll be matched with a talented handyman with at least 10 years of professional experience. All of AAA Fix-It's handymen are carefully screened for their qualifications. They take pride in their work – and it shows. For larger projects, a home repair estimator will be scheduled to review your project to ensure that the work is performed to the best possible standards.
In addition, once the job is finished, a customer service rep will follow up to ensure that you're happy with the work. Aside from air conditioning services, AAA Fix-It also offers other services such as electrical work, plumbing service, water heater service, painting service, tiling service, and more.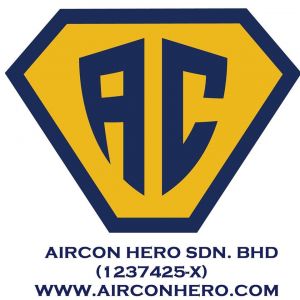 You've tried the zeroes, now try the heroes.
Aircon Hero Sdn Bhd provides you with aircon services and repair, water leaks, troubleshooting and installations.
When it comes to aircon services, Aircon Hero Sdn Bhd's team of specialists are strictly managed to ensure punctual and quality services, meaning that you can always rely on them to get the job done. In addition, they carefully source and train their team of specialists to ensure a consistent level of expertise and quality.
Aircon Hero Sdn Bhd also does their best to standardise their offerings, with standard operating procedures in place to ensure consistent high quality service. Best of all, their pricing is transparent with no hidden charges. Contact them today for a customized quote!

Coolman Mobile Sdn Bhd (Coolman) has been incorporated since 2009. Together with its associate group of companies, Coolman's management team has over 30 years of experience in Air Conditioning and Mechanical Ventilation (ACMV) projects. Coolman has undertaken many successful turnkey projects and offered valuable recommendation to our clients in achieving suitable and value for money solutions for ACMV projects.
Coolman offers residential, industrial, commercial and turnkey project consultation, supply, installation, troubleshooting, repair, servicing and maintenance of air conditioning. Their teams are experienced with both Residential (landed, apartment/condominium) and Business (office, industrial, commercial and turnkey project) ACMV needs, meaning that they can serve both private home owners and professional businesses alike.
Coolman's team of professional technicians pride themselves on their professionalism and offer great advices and solutions to your cooling system with regard to repairing or replacing the cooling system to optimize the Return of Investment. In addition, they can also offer suggestions for the appropriate aircond type, horsepower, and brand to suit your individual needs.
With years of experience working on all the major aircond brands in Malaysia, Coolman can supply you with various major brands of airconds at a competitive price. They can even offer professional installations that cater for the condition of your property with the appropriate installation material such as copper piping, drainage piping, and wiring.