Top 4 Kids Activities at Bangsar Village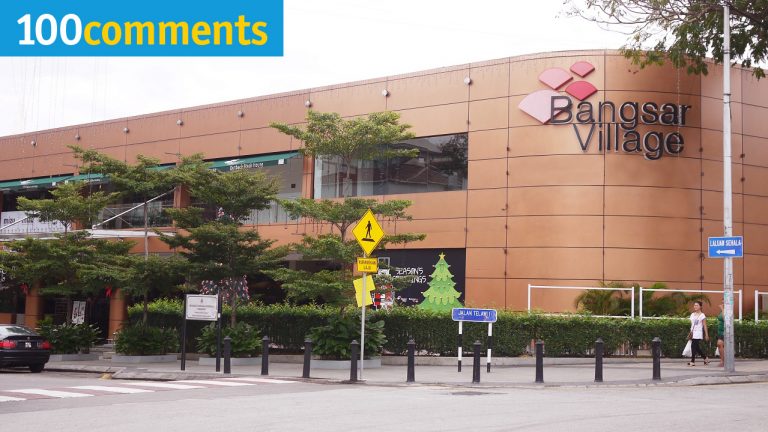 First opened in 2004, Bangsar Village is a neighborhood shopping center situation in the heart of the hip and happening Bangsar area. Popular with locals and expatriates alike, Bangsar Village contains over seventy local and international specialty shops. And when it comes to kids, Bangsar Village offers a number of useful classes and activities where they can learn as they play.
With an easy to navigate layout and an emphasis placed on having a clean, safe, and family friendly shopping environment, Bangsar Village has always strived to put its customers first. Everything from restrooms to parking bays have been designed to ensure customer comfort, making it more attractive for future visits. Simply put, Bangsar Village aims to "put the fun back into shopping for the family". In fact, to help you plan for your child's future, we've put together a list of the top 4 best family friendly activities at Bangsar Village.
Roboticist
Roboticist offers the trendiest yet most relevant educational robotics programmes with the aims of creating a platform to tap into the potential of creative and innovative young people. Classes are designed for children and youth age 6 years old and up, using a combination of conducive environment and fun learning programmes to augment the creativity of young students. Their students strengthen their understanding on the applications and textbook concepts through hands-on building and experimental projects. The three fundamentals – learn-build-play concept will spark the innovative gene in their young minds, easing them into the innovation process.
The inadequacy of innovative and fun programmes made available for public was the main reason behind the establishment of Roboticist in 2014. The team behind the formation of Roboticist comprise of young Malaysian entrepreneurs with vast experience in the field of educational robotics, computer programming, and engineering. Throughout years of experience, Roboticist has completed many levels of creative learning programmes in accordance to student age and capabilities. The the hardware and software introduced at Roboticist is carefully selected to ensure its suitability and stability.
Opening Hours: 10am-7pm (except on Friday, closed from 12:30pm – 2:30pm and some selected public holidays.)
Website: http://roboticist.com.my/
Contact Number: +603 2201 7007
 Gymboree Play and Music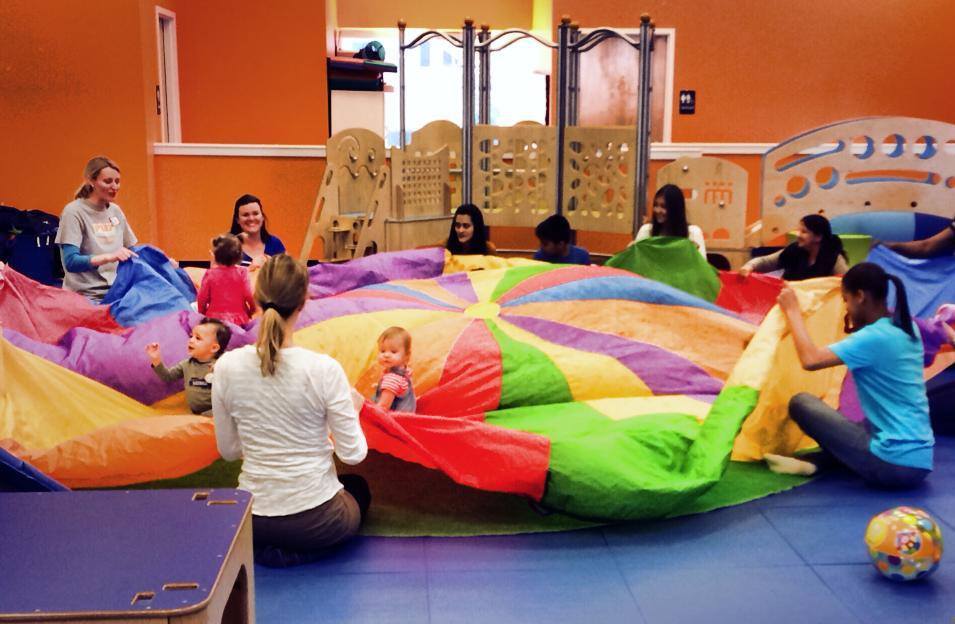 The global leader in interactive and early childhood development programmes for children ages 0-5 for over 30 years, Gymboree Play & Music is located in 33 countries worldwide.
At Gymboree Play & Music, you and your child will build creativity, confidence and lifelong friendships. Gymboree programs are specially designed to help young children learn and develop as they play. Their classes are also designed to help you learn about your child – and how to participate in and encourage his or her development – while enjoying the simple pleasure of playing together.
Gymboree Play & Music offers a wide variety of different classes for you to choose from: From the ever popular Gymboree Play & Learn Classes to the interactive Play Lab Classes. Other options include School Skills Classes, Sports Classes, Art Classes, and Music Classes.
Their classes aren't just about the kids. Gymboree Play & Music's Playfull Parenting format is about inding time to set aside everyday pressures & have fun with your little ones. No hurries, no worries—just play! Visit them anytime for a day filled with games, art, music & magical moments with your family. Their specially designed, age-appropriate activities help develop the cognitive, physical and social skills of children as they play. Gymboree Play & Music's programs are also recognized for their unique approach to parent involvement—which encourages participation in and understanding of each child's development.
Opening Hours: 9am-6.30pm
Website: http://www.gymboreeclasses.com.my/
Contact Number: 03-2284 5602
KizSports & Gym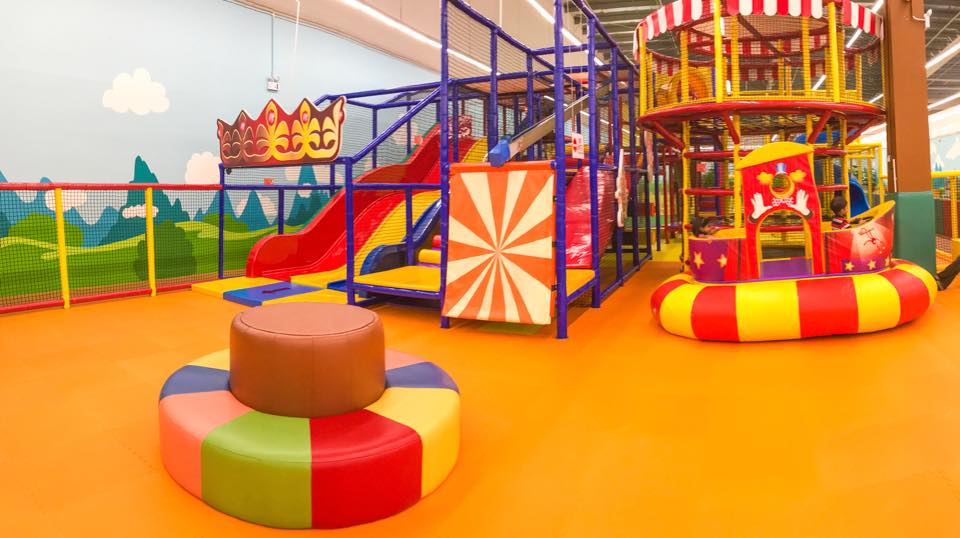 Kidzsports & Gym is the premier playtime location where both children and parents play to learn and learn to play, all at the same time.
Kizsports & Gym's flagship outlet first opened in Bangsar in 2003. Since then, it has grown from a single branch to a chain with multiple outlets. As of 2017, they have a total of 5 centers operating in Klang Valley, providing a multitude of services for families of all kinds.
Designed to be a one-stop total child development center, Kizsports & Gym believes that that children learn best through combining education with fun and fitness. They provide learning opportunities in a safe and fun ambience in order to provide children with an environment where they can maximize their growth potential into happy and healthy adults.
Their Playland section is fully equipped, with a big emphasis on hygiene and safety. Your children are sure to have great fun in the slides, tunnels, and obstacle courses while mummy and daddy can rest easy knowing that their kids are as safe as they can be.
Providing an indoor playland experience unlike any other, Kidzsports & Gym is an open play area where children are welcome to come in and enjoy the same activities that are offered during the private sessions and private parties. This includes full use of the gym with all equipment, and an arts & crafts section that has beading, painting, lanyards and much more.
Opening Hours: 9am-7pm daily
Website: http://kizsports.com/
Contact Number: 03-9134 3613
Marmalade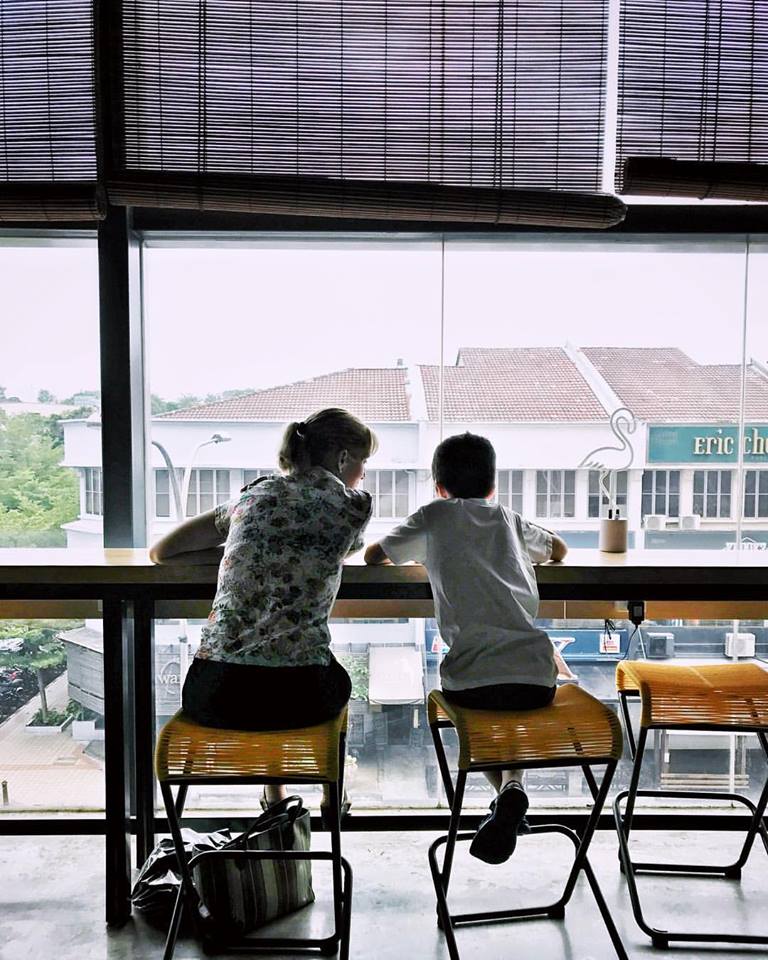 A family friendly restaurant, Marmalade has a menu designed to appeal to even the pickiest eaters. It has everything from big meals to small bites, and there's even a kid's menu complete with dinosaur-shaped sandwiches. There are also kid sized utensils specially designed to be held in little hands. Marmalade also has a designated play area where the kids can run around and play while the parent enjoy some well earned rest (and maybe an extra helping of dessert).
Ambience wise, Marmalade is like its name-sake: warm, nostalgic, and very sweet. It's a cozy little cafe that aims to deliver delicious yet healthy comfort food that kids are sure to love. They have a wide selection of wholesome, generously proportioned meals as well as an excellent variety of fresh juices to quench your thirst.
Marmalade's well trained chefs use unique little twists to turn otherwise ordinary meals into healthy and hearty delights. For example, their wholemeal pancakes with caramalized apples are a big hit among the little ones. Their focus on providing healthy, great tasting meals has drawn a lot of attention over the past few years: Marmalade was voted as the Best Healthy Eating/Vegetarian Restaurant in the 2010 and 2011 Time Out KL Food Awards.
Opening Hours: 10am-10pm
Website: https://www.facebook.com/marmalade.kl.my/
Contact Number: 03-2282 8301
Need More?
These are just a few of the many family friendly attractions over at Bangsar Village. If you're interested in finding out more, simply check out the Bangsar Village official website at http://www.bangsarvillage.com/.